Why Forex Binary Options Trading Is The Best Way To Make Money Online In 2013
Posted
August 14, 2013 16:33
(GMT)
|
By Andri Yanto
|
Print
|
Font Size
Comments (3)
The concept of using the Internet to make money is becoming increasingly popular because more and people want to generate incomes from the convenience of their homes. This is because they get to spend more time with their loved ones, they can decide their work hours and do many other things that they want do. There are several ways in which one can make money online. You can auction in eBay, sell products or services through social media, participate in online trading of different financial instruments, etc. Among all the options available, trading in various financial assets, especially forex, was considered to be the best method of making money online up until 2013.
With a daily turnover of more than $4 trillion, the forex market is the most liquid and the largest capital market. However, the contribution of retail traders to this turnover through online platforms is just about $150 billion. Moreover, trading in the currencies is fraught with the following problems:
Government interventions can weaken or strengthen currencies of countries artificially
The opportunities for making profit are less for retail traders as they don't get to trade the same currencies that larger corporations and banks trade in
The forex market is highly volatile
Leverage can work against the retail traders
There is no predictability
Over the last two years, binary options trading has emerged as one the best investment alternatives because of its simplicity. It enables trading in different assets (currencies, stocks, commodities and indices) with a great deal of predictability. In fact, the binary market makes it convenient for retail traders to participate in currency trading through forex binary options. As a result, many traders, especially the beginner traders, are looking up to forex binary options trading as the best way to make money online in 2013. In the case of forex binary options, traders have to just predict as to whether the price of an underlying currency asset will finish higher or lower by a specified time period.
In simple terms, forex binary options can be considered as a form of forex option trading that comes with two fixed outcomes about which the trader will be aware of prior to buying a contract. At the time of the expiration of the contract, the forex binary options trader will receive profits if the contract expires in-the-money or gets back a small part of the investment made in the contract if it expires out-of-the-money.
Another reason as to why trading in forex binary options is becoming more popular is that it offers opportunities to earn incomes in short periods of time. This is because the contract expiration periods can be as short as 60 seconds. Additionally, the initial investment required to start off forex binary options trading is minimal. With some binary options brokers, it can even be less than $100.
If traders can build their capability to predict the direction of a currency asset correctly, they can expect to earn as much as 95% in profits, depending on the broker they decide to work with. In the traditional forex market, the direction of the currency asset and the magnitude of the movement are taken into consideration for working out the payouts. Even if the traders predict the direction correctly, if the magnitude of movement is not significant, they will not make appreciable profits in traditional forex trading. This is to say that there is an element of unpredictability as far as forex payouts are concerned.
Some traders may argue that it is possible to make huge amounts of profits with minimum investment because of leverage provided by forex brokers. However, the chances of traders incurring huge losses are also equally higher. In fact, currency pairs never surge to such a level as to provide significant returns from a single position. In the case of forex binary options, there is no leverage, spread or commission. At first glance, the profits earned by a binary options trader may seem to be conservative. However, if aspects such as pre-determined risk (traders can never lose more than the money invested in an option) and the need for the price of the currency pair to rise beyond the bid-ask spread or cover the commissions in the case of traditional forex trading are factored in, it becomes evident that forex binary options outweigh the benefits provided by the riskier forex trades.
The advantages of trading forex binary options can, therefore, be summarized as follows:
Better risk/reward ratio and return on investment.
Payout can be as high as 95%, but losses can never be more than the investment.
Open an account with as much as $100 and trade with small amounts of money.
Easy to trade and there is an element of predictability; the profit potential and risk involved are made clear prior to making an investment.
There is no leverage, margin, commission or spread.
The trader just needs to predict the direction of a currency pair. The magnitude of movement does not matter at all.  
Forex binary options are derivative instruments in the same way as the online forex trades. The difference is the transparency for which there is no parallel as of today in online trading. Traders can choose the forex binary options asset that they want to trade in, specify the duration of the trade and decide as to how much of their hard earned money they want to invest on a specific position.
The binary was largely unregulated up until recently. Cyprus Securities and Exchanges Commission (CySEC) was the first authority to set the ball rolling by awarding regulatory license to Banc De Binary and OptionWeb. As recently as in July 2013, CySEC issued CIF license to ZoneOptions. Japan's JFSA has initiated the process of finalizing regulations for binary brokers. With many countries also starting to take measures to regulate binary options brokers, the binary market is all set for the regulation era in 2013. The regulatory environment coupled with the simplicity is sure to make forex binary options trading the best way to make money online in 2013.
This post is provided by Thebinaryoptionsbroker.com, a site to learn binary options trading and provide reviews of the best binary options brokers.
Want to read more articles like this one?
Enter your e-mail address and read FX Empire content directly from your inbox.
We value your privacy. Your e-mail address will not be shared.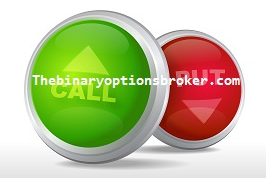 My Name is Andrean Daffa, 26 Years Old, Living in UK. I spent the last 2 years as a Forex and binary options trader Online. During these years, I have learnt a lot of Online Trading Techniques Strategies, and wrote many articles about Forex and binary options education. These Days I am an Author for a medium size Best binary Options Brokers Reviews Sites, Trying to share my knowledge to all Binary Options Brokers and education. my URL : http://www.thebinaryoptionsbroker.com
View all of Andri Yanto's Articles