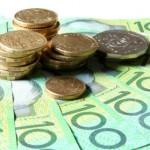 Analysis and Recommendation :
The AUD/USD climbed to 1.0233 as the USD weakened as traders moved into more risk assets. The Australian dollar recovered a bit of ground this morning, helped by profit-taking and a bounce in Chinese stocks, though the mood remained fragile on global growth worries and subdued economic data in Australia.   The Aussie gained half a cent. Traders cited active participation from model funds who are big buyers on dips. Risk aversion eased after the European Central Bank said it was ready to buy bonds of troubled euro zone countries and the Eurofin Ministers activated the ESM and also drew up plans to deal with Greece and Spain.
The IMF reduced global growth and the World Bank reduced its outlook for the Asian regions.
The Aussie has fallen around 1.4 percent so far this month versus its US counterpart and 2.5 percent against the euro, due in part to a rate cut by the Reserve Bank of Australia (RBA) last week and the prospect of more easing. A top Australian central banker said on Tuesday weaker global outlook and a softening in the domestic labor market were the "primary factors" behind last week's easing.
FxEmpire provides in-depth analysis for each currency and commodity we review. Fundamental analysis is provided in three components. We provide a detailed monthly analysis and forecast at the beginning of each month. Then we provide more up to the data analysis and information in our weekly reports.
Economic Data October 9, 2012 actual v. forecast
| | | | | | | | | | | |
| --- | --- | --- | --- | --- | --- | --- | --- | --- | --- | --- |
| Date |   | Currency |   |   | Event | Actual |   | Forecast |   | Previous |
| Oct. 09 |   | GBP |   |   | BRC Retail Sales Monitor (YoY)  | 1.5% |   | -0.3%  |   | -0.4%  |
|   |   | GBP |   |   | RICS House Price Balance  | -15% |   | -20%  |   | -18%  |
|   |   | JPY |   |   | Adjusted Current Account  | 0.72T |   | 0.52T  |   | 0.34T  |
|   |   | AUD |   |   | NAB Business Confidence  | 0 |   |   |   | -3  |
|   |   | JPY |   |   | Economy Watchers Current Index  | 41.2 |   | 44.2  |   | 43.6  |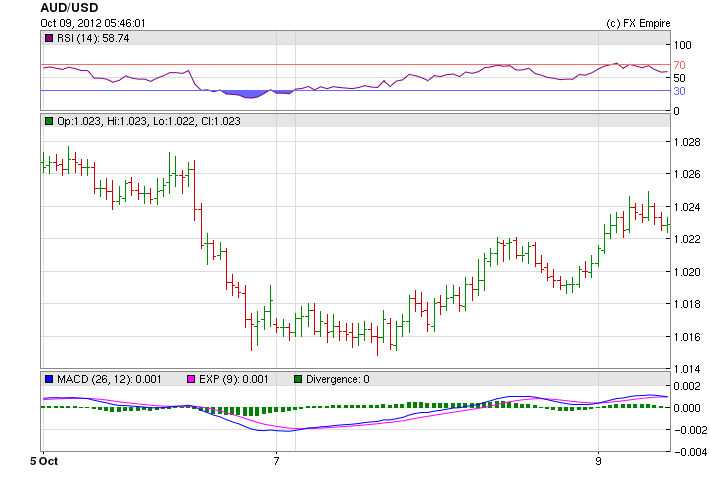 Upcoming Economic Events that affect the AUD, NZD, JPY and USD
| | | | | | |
| --- | --- | --- | --- | --- | --- |
| Date | Time | Currency | Event | Forecast | Previous |
| Oct. 11 | 01:30 | AUD | | 3.8K | -8.8K |
Government Bond Auction
Date Time Country 
Oct 10 09:10 Italy  
Oct 10 09:10 Sweden 
Oct 10 09:30 Germany 
Oct 10 09:30 Swiss 
Oct 10 14:30 Sweden 
Oct 10 17:00 US 
Oct 11 09:10 Italy  
Oct 11 09:10 Sweden 
Oct 11 09:30 UK 
Oct 11 15:00 US 
Oct 11 17:00 US 
Oct 12 09:30 Germany 
Oct 12 10:00 Belgium