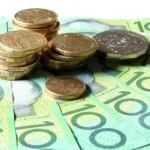 Analysis and Recommendation :
The AUD/USD is trading at 1.0277 adding 24pips this morning. Strong Chinese eco data, has supported the Aussie, which is very dependent upon its trade with China, one of its regional neighbors. There was muted reaction to the minutes of Reserve Bank of Australia's (RBA) October policy meeting, which contained little new information. They merely re-stated that the bank cut rates as a pullback in mining investment and a darker global outlook meant domestic growth would likely be lower than expected in the year ahead. The minutes also gave no guidance on the prospect of more easing, though RBA Governor Glenn Stevens last week did note that there was room for stimulus if needed.
 The RBA did not want to send a message in today's minutes that another cut is imminent, but their increased concern for the domestic outlook is unlikely to fade with just one rate cut.
The minutes noted that the Aussie dollar remained high historically despite lower commodity prices and a dimmer global outlook.
FxEmpire provides in-depth analysis for each currency and commodity we review. Fundamental analysis is provided in three components. We provide a detailed monthly analysis and forecast at the beginning of each month. Then we provide more up to the data analysis and information in our weekly reports.
Economic Data October 16, 2012 actual v. forecast - there are no eco releases for the Asian markets today. Yesterday's eco releases are below
Economic Data October 15, 2012 actual v. forecast
| | | | | | | | | | | |
| --- | --- | --- | --- | --- | --- | --- | --- | --- | --- | --- |
| Date |   | Currency |   |   | Event | Actual |   | Forecast |   | Previous |
| Oct. 15 |   | GBP |   |   | Rightmove House Price Index (MoM)  | 3.5% |   |   |   | -0.6%  |
|   |   | AUD |   |   | Home Loans (MoM)  | 1.8% |   | 1.4%  |   | -0.7%  |
|   |   | CNY |   |   | Chinese CPI (YoY)  | 1.9% |   | 1.9%  |   | 2.0%  |
|   |   | CNY |   |   | Chinese PPI (YoY)  | -3.6% |   | -3.6%  |   | -3.5%  |
|   |   | CNY |   |   | Chinese CPI (MoM)  | 0.3% |   | 0.4%  |   | 0.6%  |
|   |   | JPY |   |   | Industrial Production (MoM)  | -1.6% |   | -1.3%  |   | -1.3%  |
|   |   | TRY |   |   | Turkish Quarterly Unemployment Rate  | 8.40% |   | 8.20%  |   | 8.00%  |
|   |   | CHF |   |   | PPI (MoM)  | 0.3% |   | 0.2%  |   | 0.5%  |
|   |   | PLN |   |   | Polish CPI (YoY)  | 3.8% |   | 3.9%  |   | 3.8%  |
|   |   | USD |   |   | Core Retail Sales (MoM)  | 1.1% |   | 0.6%  |   | 1.0%  |
|   |   | USD |   |   | Retail Sales (MoM)  | 1.1% |   | 0.8%  |   | 1.2%  |
|   |   | USD |   |   | NY Empire State Manufacturing Index  | -6.2 |   | -4.5  |   | -10.4  |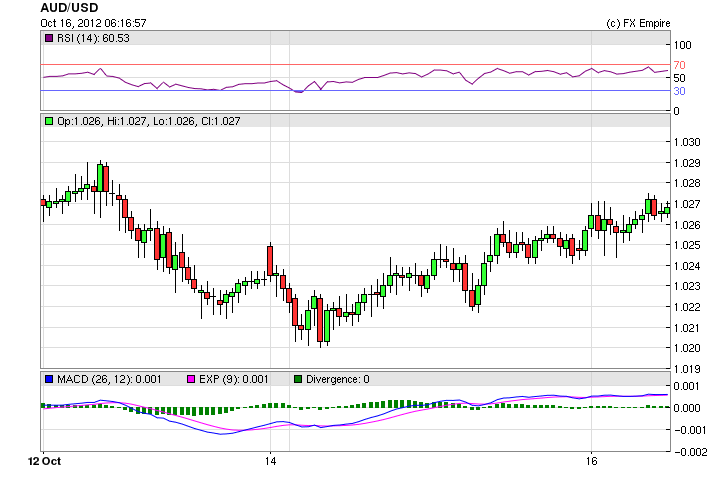 Upcoming Economic Events that affect the AUD, NZD, JPY and USD
| | | | | | |
| --- | --- | --- | --- | --- | --- |
| Date | Time | Currency | Event | Forecast | Previous |
| Oct. 17 | 13:30 | USD | | 0.810M | 0.801M |
|   | 13:30 | USD | | 0.770M | 0.750M |
Government Bond Auction
Date Time Country 
Oct 17 09:10 Sweden 
Oct 17 09:30 Germany 
Oct 17 09:30 Portugal 
Oct 17 10:00 Norway 
Oct 17 14:30 Sweden 
Oct 18 08:30 Spain           
Oct 18 08:50 France 
Oct 18 09:30 UK 
Oct 18 09:50 France 
Oct 18 14:30 Sweden 
Oct 18 15:00 US 
Oct 18 17:00 US