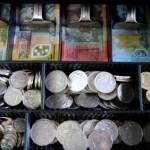 Analysis and Recommendation :
The AUD/USD is flat this morning with little reaction to the release of much expected Chinese GDP. The giants GDP tumbled to 7.4% as expected. Other reports released including retail sales and Industrial production soared above forecast.  Chinese retail sales data showed the total sales of consumer goods in September grew 14.2 per cent year on year to 18,227 billion yuan. Compared to total sales in August, this is a one per cent rise from 13.2 per cent. The figure was hit above analysts' expectations for a rise of 13.2 per cent.
Chinese investment in fixed assets over the first three quarters to September grew 20.5 per cent year-on-year. This was a 0.3 per cent increase compared to the first two quarters to June, 2012. Industrial production growth fell to 8.9 per cent over the month of September, data also showed. This is compared to the 9.2 per cent rise recorded in August, but is slightly lower than the nine per cent analysts had expected.
FxEmpire provides in-depth analysis for each currency and commodity we review. Fundamental analysis is provided in three components. We provide a detailed monthly analysis and forecast at the beginning of each month. Then we provide more up to the data analysis and information in our weekly reports.
Economic Data October 18, 2012 actual v. forecast
| | | | | | | | | | | | | |
| --- | --- | --- | --- | --- | --- | --- | --- | --- | --- | --- | --- | --- |
| Date |   | Currency |   |   | Event | Actual |   | Forecast |   | Previous |   |   |
| Oct. 18 |   | AUD |   |   | NAB Quarterly Business Confidence  | -2.00 |   |   |   | -2.00  |   |   |
|   |   | CNY |   |   | Chinese Fixed Asset Investment (YoY)  | 20.5% |   | 20.2%  |   | 20.2%  |   |   |
|   |   | CNY |   |   | Chinese GDP (YoY)  | 7.4% |   | 7.4%  |   | 7.6%  |   |   |
|   |   | CNY |   |   | Chinese Industrial Production (YoY)  | 9.2% |   | 9.0%  |   | 8.9%  |   |   |
|   |   | CNY |   |   | Chinese Retail Sales (YoY)  | 14.2% |   | 13.2%  |   | 13.2%  |   |   |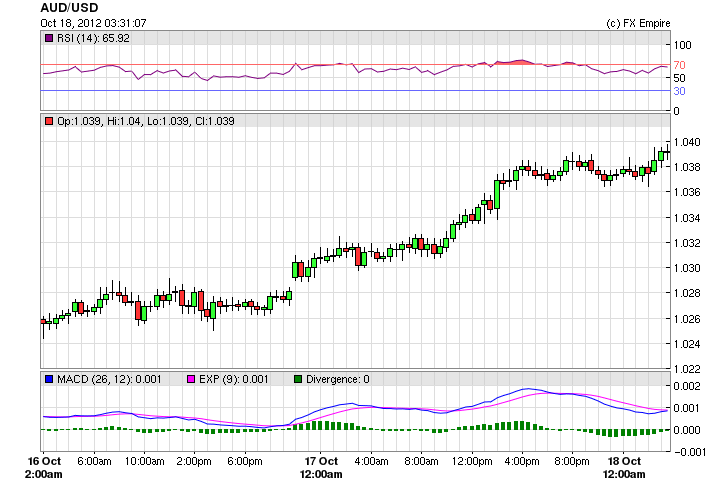 Upcoming Economic Events that affect the AUD, NZD, JPY and USD
| | | | | | |
| --- | --- | --- | --- | --- | --- |
| Date | Time | Currency | Event | Forecast | Previous |
| Oct. 19  | 15:00 | USD | | 4.73M  | 4.82M  |
Government Bond Auction
Date Time Country 
Oct 21 10:30 Portugal 
Oct 22 09:10 Norway 
Oct 23 08:30 Spain 
Oct 23 14:30 UK 
Oct 23 17:00 US 
Oct 24 09:10 Sweden 
Oct 24 09:30 Germany 
Oct 24 14:30 Sweden 
Oct 24 15:30 Italy  
Oct 24 16:30 US 
Oct 25 00:30 Japan 
Oct 25 09:10 Sweden 
Oct 25 15:30 Italy  
Oct 25 17:00 US 
Oct 26 09:10 Italy