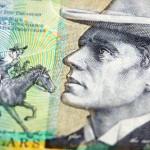 Analysis and Recommendation :
The AUD/USD is trading at 1.0321 with a slight dip in Monday morning trading as traders watch for Tuesday's AU CPI release; the pair will take its lead most likely from the equity market. Regional bourses are expected to trade lower following Friday's steep losses on the Dow and NYSE, and a sharp fall in copper is also weighing on AUD sentiment. 
The Asian markets are also showing disappointment in the outcome of the EU Summit, with all the news and press the week before, traders were sure that the Spanish situation would be handled and there would be an outcome for Greece, but once again, EU Ministers dealt with long term goals and left short term hanging. 
Also a drop in the metals pack especially copper is weighing on the Aussie as it is dependent on its mineral resources exports.
FxEmpire provides in-depth analysis for each currency and commodity we review. Fundamental analysis is provided in three components. We provide a detailed monthly analysis and forecast at the beginning of each month. Then we provide more up to the data analysis and information in our weekly reports.
Economic Data October 22, 2012 actual v. forecast
| | | | | | | | | | | |
| --- | --- | --- | --- | --- | --- | --- | --- | --- | --- | --- |
| Date |   | Currency |   |   | Event | Actual |   | Forecast |   | Previous |
| Oct. 22 |   | JPY |   |   | Trade Balance  | -0.98T |   | -0.74T  |   | -0.46T  |
|   |   | JPY |   |   | BoJ Governor Shirakawa Speaks  |   |   |   |   |   |
|   |   | TWD |   |   | Taiwanese Unemployment Rate  | 4.30% |   | 4.30%  |   | 4.29%  |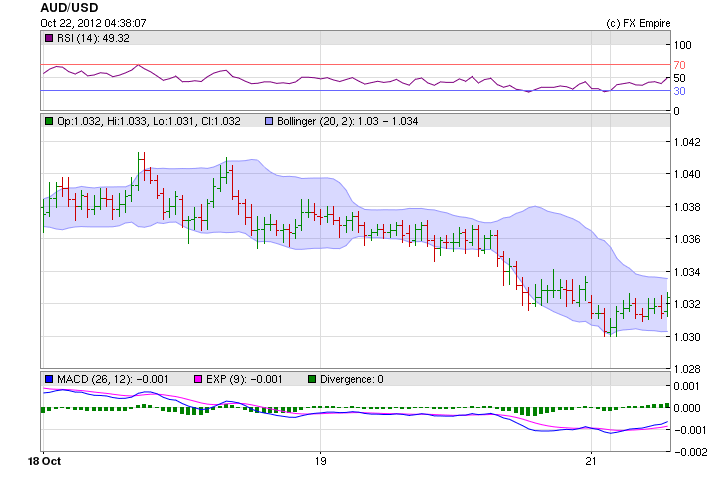 Upcoming Economic Events that affect the AUD, NZD, JPY and USD
| | | | | | |
| --- | --- | --- | --- | --- | --- |
| Date | Time | Currency | Event | Forecast | Previous |
| Oct. 24 | 01:30 | AUD | | 1.1% | 0.5% |
|   | 01:30 | AUD | | 0.6% | 0.5% |
|   | 02:45 | CNY | |   | 47.90 |
|   | 15:00 | USD | | 385K | 373K |
|   | 21:00 | NZD | | 2.50% | 2.50% |
| Oct. 25  | 22:45 | NZD | | -825M | -789M |
| Oct. 26  | 00:30 | JPY | | -0.5% | -0.4% |
Government Bond Auction
Date Time Country 
Oct 23 08:30 Spain 
Oct 23 14:30 UK 
Oct 23 17:00 US 
Oct 24 09:10 Sweden 
Oct 24 09:30 Germany 
Oct 24 14:30 Sweden 
Oct 24 15:30 Italy  
Oct 24 16:30 US 
Oct 25 00:30 Japan 
Oct 25 09:10 Sweden 
Oct 25 15:30 Italy  
Oct 25 17:00 US 
Oct 26 09:10 Italy