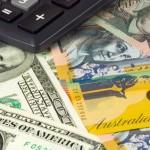 Analysis and Recommendation :
The AUD/USD has had a busy morning today climbing to trade at 1.0315 after strong data from China and the Australian CPI print that showed an increase in inflation. The Aussie dollar was moved firstly by its own inflation report, which was higher than expected, and then we had the Chinese manufacturing report which was stronger than expected - which both moved the Aussie higher. The stronger inflation report has eased predictions that the RBA would drop rates at its next meeting. China flash PMI printed at 49.1 vs 47.9 prior the strongest since July adding to the bulls party, which follows a hotter-than-expected Australia CPI print in Q3.
FxEmpire provides in-depth analysis for each currency and commodity we review. Fundamental analysis is provided in three components. We provide a detailed monthly analysis and forecast at the beginning of each month. Then we provide more up to the data analysis and information in our weekly reports.
Economic Data October 24, 2012 actual v. forecast
| | | | | | | | | | | | |
| --- | --- | --- | --- | --- | --- | --- | --- | --- | --- | --- | --- |
| Date |   | Currency |   |   | Event | Actual |   | Forecast |   | Previous |   |
| Oct. 24 |   | AUD |   |   | CPI (QoQ)  | 1.4% |   | 1.1%  |   | 0.5%  |   |
|   |   | AUD |   |   | Trimmed Mean CPI (QoQ)  | 0.7% |   | 0.6%  |   | 0.5%  |   |
|   |   | CNY |   |   | Chinese HSBC Manufacturing PMI  | 49.10 |   |   |   | 47.90  |   |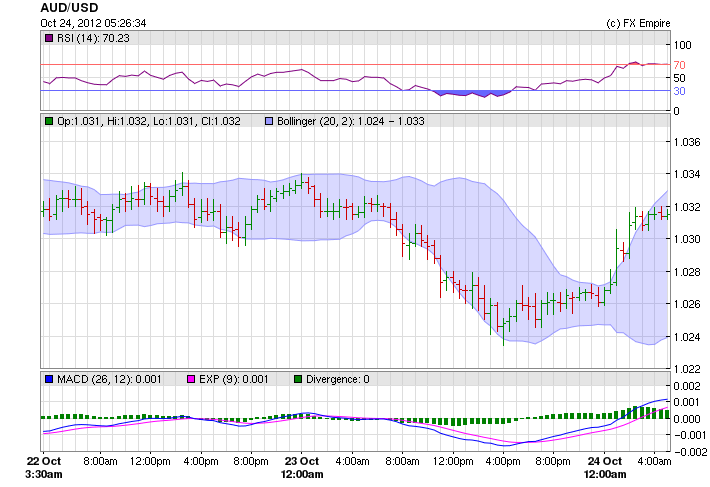 Upcoming Economic Events that affect the AUD, NZD, JPY and USD
| | | | | | |
| --- | --- | --- | --- | --- | --- |
| Date | Time | Currency | Event | Forecast | Previous |
|  Oct. 25 | 13:30 | USD | | 0.8%  | -1.6%  |
|   | 13:30 | USD | | 7.1%  | -13.2%  |
|   | 13:30 | USD | | 370K  | 388K  |
|   | 13:30 | USD | | 3255K  | 3252K  |
|   | 15:00 | USD | | 2.1%  | -2.6%  |
|   | 22:45 | NZD | | -825M  | -789M  |
Government Bond Auction
Date Time Country 
Oct 25 00:30 Japan 
Oct 25 09:10 Sweden 
Oct 25 15:30 Italy  
Oct 25 17:00 US 
Oct 26 09:10 Italy