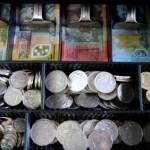 Analysis and Recommendation :
The AUD/USD climbed along with most of the commodity currencies after a positive print in China on Wednesday. The HSBC PMI report was better than forecast and higher than previous months, indicating a change for the better in China, but the report was at 49.1 which are still below the 50 number that indicates expansion. The AUD is trading at 1.0362.
Yesterday, new home sales in the US printed above expectations and the Federal Reserve maintained its current policy.
Figures this week showed Australia's consumer price index (CPI), the key measure of inflation, rose 1.4 per cent in the September quarter, above the 1.1 per cent rise economists had expected.
FxEmpire provides in-depth analysis for each currency and commodity we review. Fundamental analysis is provided in three components. We provide a detailed monthly analysis and forecast at the beginning of each month. Then we provide more up to the data analysis and information in our weekly reports.
Economic Data October 25, 2012 actual v. forecast
| | | | | | | | | | | |
| --- | --- | --- | --- | --- | --- | --- | --- | --- | --- | --- |
| Date |   | Currency |   |   | Event | Actual |   | Forecast |   | Previous |
| Oct. 25 |   | JPY |   |   | CSPI (YoY)  | -0.5% |   | -0.4%  |   | -0.3%  |
|   |   | PHP |   |   | Philippines Trade Balance  | -1259.0M |   | -640.0M  |   | -236.0M  |
|   |   | JPY |   |   | 2-Year JGB Auction  | 0.098% |   |   |   | 0.100%  |
|   |   | SGD |   |   | Singaporean Industrial Production (YoY)  | -2.5% |   | 1.9%  |   | -2.3%  |
|   |   | THB |   |   | Thai Industrial Production (YoY)  | -13.7% |   | -9.9%  |   | -11.3%  |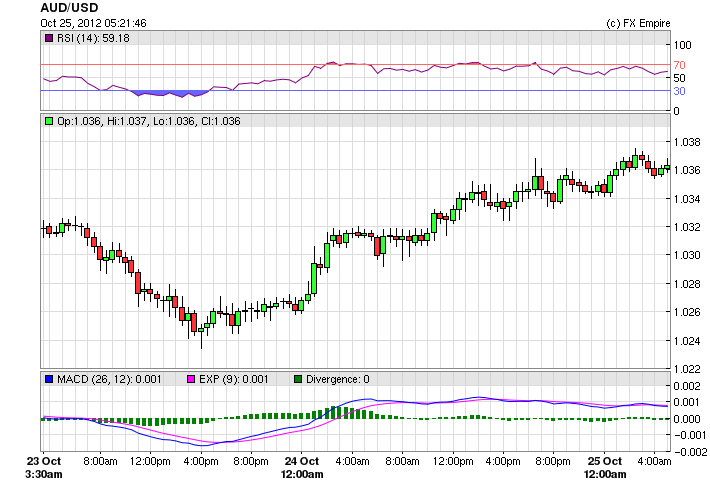 Upcoming Economic Events that affect the AUD, NZD, JPY and USD
| | | | | | |
| --- | --- | --- | --- | --- | --- |
| Date | Time | Currency | Event | Forecast | Previous |
| Oct. 26  | 00:30 | JPY | | -0.5%  | -0.4%  |
|   | 13:30 | USD | | 1.9%  | 1.3%  |
|   | 14:55 | USD | | 83.0  | 83.1  |
Government Bond Auction
Date Time Country 
Oct 26 09:10 Italy