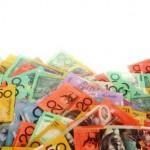 Weekly Analysis and Recommendation:

The AUD/USD traded in a tight range, ahead of this week's RBA meeting. The currency ended the week at 1.0259 after the US dollar soared on Friday after a strong jobs data release. Chinese PMI numbers weighed on the Asian Pacific region, printing lackluster, questioning the actual strength of China's rebound. . The RBA may provide a more interesting risk to the A$, however, in that consensus is somewhat divided on whether or not to expect a rate cut next Tuesday. A minority of 8 shops within Bloomberg's consensus of 29 estimates expect a 25bps cut in the 3% cash target rate, while the rest expect no change. That will be preceded by Monday's retail sales figures which are expected to come in flat following a large gain in February. Australian trade and jobs figures also land in an active week for A$ risk, and consensus expects improvements on both fronts with a move back toward a balanced trade account accompanied by some recovery from the 36,000 jobs lost in March.
| | |
| --- | --- |
| Date | Rate |
| 29/04/2013 | 1.0281 |
| 30/04/2013 | 1.0353 |
| 01/05/2013 | 1.0360 |
| 02/05/2013 | 1.0288 |
| 03/05/2013 | 1.0259 |
|   |   |
FxEmpire provides in-depth analysis for each currency and commodity we review. Fundamental analysis is provided in three components. We provide a detailed monthly analysis and forecast at the beginning of each month. Then we provide more recent analysis and information in our weekly reports and we provide daily updates and outlooks.
Major Economic Events for the week of April 29 – May 3 actual v. forecast for Yen, the Aussie, the Kiwi and USD
| | | | | | |
| --- | --- | --- | --- | --- | --- |
| Date | Currency | Event | Actual | Forecast | Previous |
| Apr. 29  | USD | Core PCE Price Index (MoM)  | 0.0% | 0.1% | 0.1% |
|   | USD | Personal Spending (MoM)  | 0.2% | 0.1% | 0.7% |
|   | USD | Pending Home Sales (MoM)  | 1.5% | 1.0% | -1.0% |
|   | NZD | Building Consents (MoM)  | -9.1% | 2.0% | 4.4% |
| Apr. 30  | JPY | Industrial Production (MoM)  | 0.2% | 0.4% | 0.6% |
|   | JPY | Retail Sales (YoY)  | -0.3% | 0.6% | -2.3% |
|   | USD | Employment Cost Index (QoQ)  | 0.3% | 0.5% | 0.4% |
|   | USD | Chicago PMI  | 49.0 | 52.5 | 52.4 |
|   | USD | CB Consumer Confidence  | 68.1 | 60.8 | 61.9 |
| May 01  | AUD | HIA New Home Sales (MoM)  | 4.2% |   | -5.3% |
|   | CNY | Chinese Manufacturing PMI  | 50.60 | 51.00 | 50.90 |
|   | USD | ADP Nonfarm Employment Change  | 119K | 150K | 131K |
|   | USD | ISM Manufacturing Index  | 50.7 | 50.9 | 51.3 |
|   | USD | Interest Rate Decision  | 0.25% | 0.25% | 0.25% |
| May 02  | AUD | Building Approvals (MoM)  | -5.5% | 1.3% | 3.0% |
|   | CNY | Chinese HSBC Manufacturing PMI  | 50.40 | 50.60 | 50.50 |
|   | USD | Nonfarm Productivity (QoQ)  | 0.7% | 1.2% | -1.7% |
|   | USD | Trade Balance  | -38.8B | -42.0B | -43.6B |
|   | USD | Initial Jobless Claims  | 324K | 345K | 342K |
|   | USD | Unit Labor Costs (QoQ)  | 0.5% | 0.7% | 4.4% |
|   | USD | Continuing Jobless Claims  | 3019K | 3028K | 3007K |
| May 03 | AUD | PPI (QoQ)  | 0.3% | 0.2% | 0.2% |
|   | USD | Average Hourly Earnings (MoM)  | 0.2% | 0.2% | 0.0% |
|   | USD | Nonfarm Payrolls  | 165K | 145K | 138K |
|   | USD | Average Weekly Hours  | 34.4 | 34.6 | 34.6 |
|   | USD | Private Nonfarm Payrolls  | 176K | 160K | 154K |
|   | USD | ISM Non-Manufacturing Index  | 53.1 | 54.0 | 54.4 |
Historical: From 2010 to present
Highest: 1.1080 USD on Jul 27, 2011
Average: 0.9898 USD over this period
Lowest: 0.8067 USD May 25, 2010
Economic Highlights of the coming week that affect the AUD, JPY, NZD and USD
| | | | | | |
| --- | --- | --- | --- | --- | --- |
| Date | Time | Currency | Event | Forecast | Previous |
| May 06 | 02:30 | AUD | | 0.2% | 1.3% |
|   | 23:45 | NZD | | 0.5% | 0.5% |
| May 07 | 02:30 | AUD | | 2.00% | 1.60% |
|   | 02:30 | AUD | |   | -0.18B |
|   | 05:30 | AUD | | 3.00% | 3.00% |
| May 08 | 03:00 | CNY | |   | -0.88B |
|   | 23:45 | NZD | | 0.8% | -1.0% |
| May 09 | 02:30 | AUD | | 12.0K | -36.1K |
|   | 02:30 | CNY | |   | 2.1% |
|   | 02:30 | CNY | |   | -1.9% |
|   | 02:30 | CNY | |   | -0.9% |
|  May 10 | 19:00 | USD | | 85.5B | -107.0B |
Upcoming Government Bond Auctions
Date Time Country 
May 06 11:00 Norway
May 07 09:15 Austria
May 07 14:30 UK Details
May 07 15:30 Italy
May 07 17:00 US
May 08 09:30 Germany
May 08 09:30 Swiss
May 08 09:30 UK
May 08 14:30 Sweden
May 08 15:30 Italy
May 08 17:00 US
May 09 08:30 Spain
May 09 17:00 US
May 10 09:10 Italy
May 10 09:10 Norway