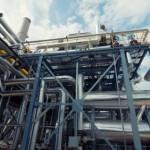 Analysis and Recommendations:
Crude Oil is trading at 105.26 down by 60 cents as trader's book profits. Brent Oil diverged from WTI and climbed by 10 cents to widen the spread. Brent is currently exchanging at 108.86. Nymex crude oil prices declined around 0.4 percent today on the back of rise in Libya's crude oil output. Further, strength in the DX and Syrian President agreeing to provide access to international inspectors for inspection of chemical weapons added downside pressure on prices. WTI for October delivery, which expires today, was up 7 cents at $106.46 a barrel. The selling in Crude Oil was heavy in terms of pricing, though the same cannot be said in terms of volumes that showed a considerable decline. The total volumes in the contract were 46176 contracts on 19 September 2013 compared to 71928 contracts on 18 September 2013.
Oil markets took negative cues out of the fresh updates from Libyan government officials that the country has managed to resume production by nearly 800,000 barrels per day as against last month's reading of 150,000 barrels per day. For crude, both Brent and the WTI prices have been trading with broader optimism and took additional risk premiums over and above their normal demand-supply factors, as the markets feared that crude supplies are falling in a number of countries in the Middle-east and African region. The aforementioned news pushed Brent prices to underperform the WTI, wherein Brent for the November expiry fell 1.66% to $108.75 per barrel, reducing the spread between the two contracts to below $3 per barrel from $3.4 the day before yesterday and nearly $7 per barrel two weeks ago.
In separate negative updates for the commodity, reports showed that the OPEC might increase its crude shipments by 1.4% as Saudi Arabia continues to boosted output as per latest updates from tanker tracker Oil Movements. OPEC, excluding Angola and Ecuador, will export about 23.9 million barrels a day in the four weeks to Oct, up 320,000 barrels a day from the period to September 7
FxEmpire provides in-depth analysis for each currency and commodity we review. Fundamental analysis is provided in three components. We provide a detailed monthly analysis and forecast at the beginning of each month. Then we provide more up to the data analysis and information in our weekly reports.
Economic Data September 20, 2013 actual v. forecast
| | | | | | | | | | | | | |
| --- | --- | --- | --- | --- | --- | --- | --- | --- | --- | --- | --- | --- |
| Sep. 20 |   | JPY |   |   | BoJ Governor Kuroda Speaks  |   |   |   |   |   |   |   |
|   |   | DKK |   |   | Danish Retail Sales (YoY)  | -0.6% |   |   |   | 0.1%  |   |   |
|   |   | CAD |   |   | CPI (MoM)  |   |   | 0.1%  |   | 0.1%  |   |   |
|   |   | USD |   |   | FOMC Member Bullard Speaks  |   |   |   |   |   |   |   |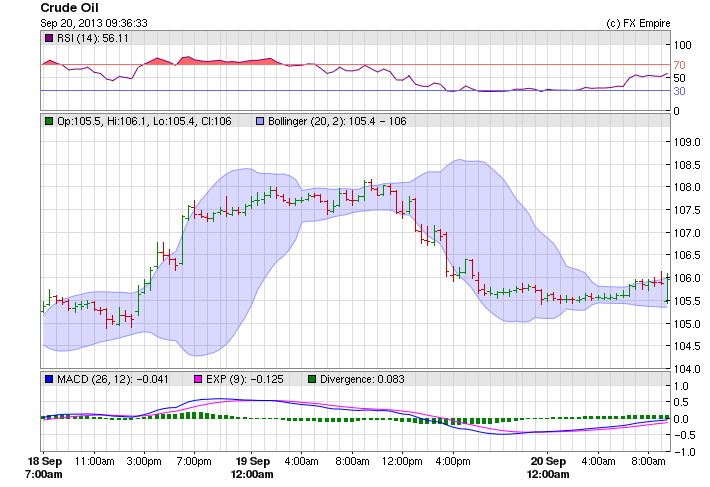 Upcoming Economic Events that affect the CHF, EUR, GBP, CAD and USD
| | | | | | |
| --- | --- | --- | --- | --- | --- |
| Date | Time | Currency | Event | Forecast | Previous |
| Sep. 23 | 02:45 | CNY | |   | 50.1  |
|   | 07:58 | EUR | | 50.0  | 49.7  |
|   | 08:28 | EUR | | 52.2  | 51.8  |
|   | 08:58 | EUR | | 51.7  | 51.4  |
Government Bond Auction
Date Time Country 
Sep 23 09:30 Germany
Sep 23 15:30 Italy
Sep 24 08:10 Holland
Sep 24 08:30 Spain
Sep 24 09:10 Norway
Sep 24 14:30 UK
Sep 24 15:30 Italy
Sep 24 17:00 US
Sep 25 09:10 Italy
Sep 25 14:30 Sweden
Sep 25 17:00 US
Sep 26 09:10 Italy
Sep 26 09:10 Sweden
Sep 26 17:00 US
Sep 27 09:10 Italy
WEEKLY