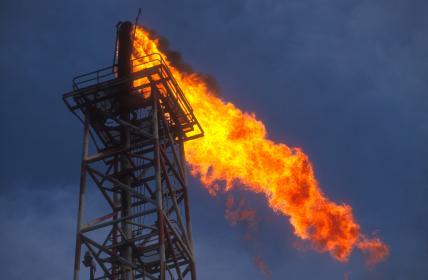 Analysis and Recommendations:
Crude Oil is trading at 90.85 gaining 1.52 so far in today's session. The International Monetary Fund (IMF) had earlier revised down the global economic growth forecast for the second time since April. However, anticipation of additional stimulus measures from the top consumer China to shore up the economy provided lower level support. Also, investors were waiting for economic data from China later this week for cues on demand from the top consumer.
Pausing its two day fall, crude oil rose supported by geopolitical tensions in the Middle East. Turkish President Abdullah Gul said on Monday the "worst-case scenarios" between his country and Syria were now playing out, fuelling concerns that the 18-month-old conflict in Syria may spread to other countries in the region. Tensions between Syria and Turkey are at their worst since March after cross-border firing accidentally killed some Turkish civilians last week, causing Istanbul to boost its military presence along the border. This could threaten oil production in the north of Iraq and its transport to the West, analysts said.
Concerns over Syria have eclipsed Iran's long-running row with the West over Tehran's disputed nuclear program that has led to sanctions on Iranian oil shipments.
OPEC's biggest producer, Saudi Arabia, has raised output to a 30-year high of 10 million barrels per day (bpd) - helping to compensate for the cut in exports from Iran.
Expectations that the Eurozone ministers will come out with solid measures to tame the persisting debt woes in Europe and will get Spain and Greece back in control.
The Director of the PBoC said today that they have many options open to them to help stimulate the economy.
FxEmpire provides in-depth analysis for each currency and commodity we review. Fundamental analysis is provided in three components. We provide a detailed monthly analysis and forecast at the beginning of each month. Then we provide more up to the data analysis and information in our weekly reports.
Economic Data October 9, 2012 actual v. forecast
| | | | | | | | | | | | | |
| --- | --- | --- | --- | --- | --- | --- | --- | --- | --- | --- | --- | --- |
| Date |   | Currency |   |   | Event | Actual |   | Forecast |   | Previous |   |   |
| Oct. 09 |   | GBP |   |   | RICS House Price Balance  | -15% |   | -20%  |   | -18%  |   |   |
|   |   | JPY |   |   | Adjusted Current Account  | 0.72T |   | 0.52T  |   | 0.34T  |   |   |
|   |   | AUD |   |   | NAB Business Confidence  | 0 |   |   |   | -3  |   |   |
|   |   | GBP |   |   | Industrial Production (MoM)  | -0.5% |   | -0.5%  |   | 2.8%  |   |   |
|   |   | GBP |   |   | Manufacturing Production (MoM)  | -1.1% |   | -0.6%  |   | 3.1%  |   |   |
|   |   | GBP |   |   | Trade Balance  | -9.8B |   | -8.5B  |   | -7.3B  |   |   |
|   |   | GBP |   |   | Industrial Production (YoY)  | -1.2% |   | -1.1%  |   | -0.8%  |   |   |
|   |   | CAD |   |   | Housing Starts  | 220.2K |   | 208.0K  |   | 225.3K  |   |   |
|   |   | GBP |   |   | NIESR GDP Estimate  | 0.8% |   |   |   | 0.1%  |   |   |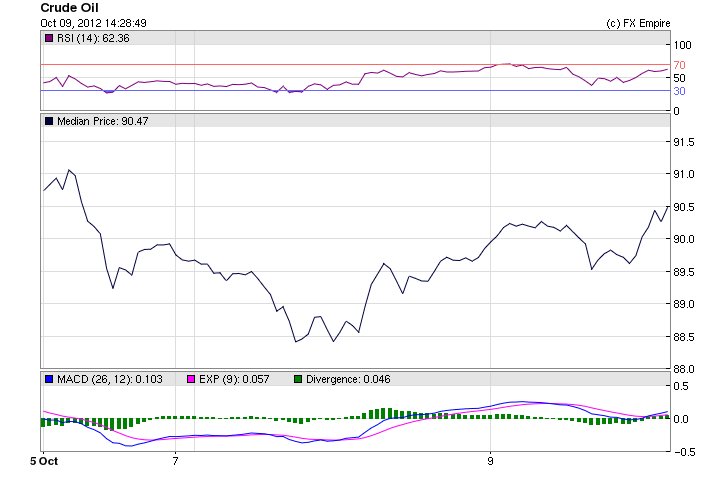 WEEKLY
This Week in Petroleum
Release Schedule: Wednesday @ 1:00 p.m. EST (schedule)
Gasoline and Diesel Fuel Update
Release Schedule: Monday between 4:00 and 5:00 p.m. EST (schedule)
Weekly Petroleum Status Report
Release Schedule: The wpsrsummary.pdf, overview.pdf, and Tables 1-14 in CSV and XLS formats, are released to the Web site after 10:30 a.m. (Eastern Time) on Wednesday. All other PDF and HTML files are released to the Web site after 1:00 p.m. (Eastern Time) on Wednesday. Appendix D is produced during the winter heating season, which extends from October through March of each year. For some weeks which include holidays, releases are delayed by one day. (schedule)
Upcoming Economic Events that affect the CHF, EUR, GBP and USD
| | | | | | |
| --- | --- | --- | --- | --- | --- |
| Date | Time | Currency | Event | Forecast | Previous |
|  Oct. 11 | 07:00 | EUR | | 2.0% | 2.0% |
|   | 07:45 | EUR | |   | 0.7% |
| Oct. 12  | 10:00 | EUR | | -0.5% | 0.6% |
Government Bond Auction
Date Time Country 
Oct 10 09:10 Italy  
Oct 10 09:10 Sweden 
Oct 10 09:30 Germany 
Oct 10 09:30 Swiss 
Oct 10 14:30 Sweden 
Oct 10 17:00 US 
Oct 11 09:10 Italy  
Oct 11 09:10 Sweden 
Oct 11 09:30 UK 
Oct 11 15:00 US 
Oct 11 17:00 US 
Oct 12 09:30 Germany 
Oct 12 10:00 Belgium