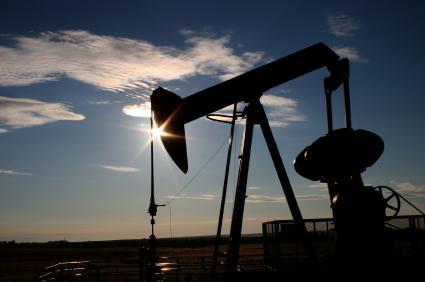 Analysis and Recommendations:
Crude Oil traded fairly flat today, holding in the low 92.00 price. At this time crude is trading at 92.38. Nymex crude oil prices increased by 0.2 percent taking  cues from expectations of positive economic data from US, upbeat global market sentiments along with weakness in the  DX. However, sharp upside in the prices was capped as a result of forecast for the rise in US crude oil inventories.
Crude oil inventories showed a higher increase than markets expected. Markets were forecasting an increase of 1.5m barrel and the final report showed an increase of 2.9m barrel.
The report stated: U.S. commercial crude oil inventories (excluding those in the Strategic Petroleum Reserve) increased by 2.9 million barrels from the previous week. At 369.2 million barrels, U.S. crude oil inventories are above the upper limit of the average range for this time of year.
FxEmpire provides in-depth analysis for each currency and commodity we review. Fundamental analysis is provided in three components. We provide a detailed monthly analysis and forecast at the beginning of each month. Then we provide more up to the data analysis and information in our weekly reports.
Economic Data October 17, 2012 actual v. forecast
| | | | | | | | | | | | | |
| --- | --- | --- | --- | --- | --- | --- | --- | --- | --- | --- | --- | --- |
| Date |   | Currency |   |   | Event | Actual |   | Forecast |   | Previous |   |   |
| Oct. 17 |   | GBP |   |   | Average Earnings Index +Bonus  | 1.7% |   | 1.6%  |   | 1.6%  |   |   |
|   |   | GBP |   |   | Claimant Count Change  | -4.0K |   | -1.0K  |   | -14.2K  |   |   |
|   |   | USD |   |   | Building Permits  | 0.894M |   | 0.810M  |   | 0.801M  |   |   |
|   |   | USD |   |   | Housing Starts  | 0.872M |   | 0.770M  |   | 0.758M  |   |   |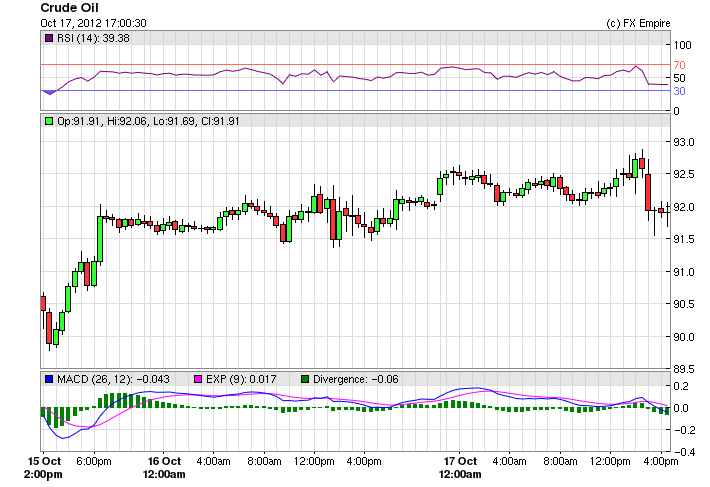 WEEKLY
This Week in Petroleum
Release Schedule: Wednesday @ 1:00 p.m. EST (schedule)
Gasoline and Diesel Fuel Update
Release Schedule: Monday between 4:00 and 5:00 p.m. EST (schedule)
Weekly Petroleum Status Report
Release Schedule: The wpsrsummary.pdf, overview.pdf, and Tables 1-14 in CSV and XLS formats, are released to the Web site after 10:30 a.m. (Eastern Time) on Wednesday. All other PDF and HTML files are released to the Web site after 1:00 p.m. (Eastern Time) on Wednesday. Appendix D is produced during the winter heating season, which extends from October through March of each year. For some weeks which include holidays, releases are delayed by one day. (schedule)
Upcoming Economic Events that affect the CHF, EUR, GBP and USD
| | | | | | |
| --- | --- | --- | --- | --- | --- |
| Date | Time | Currency | Event | Forecast | Previous |
| Oct. 18 | 09:30 | GBP | | 0.4% | -0.2% |
|   | 09:30 | GBP | | 2.1% | 2.7% |
Government Bond Auction
Date Time Country 
Oct 18 08:30 Spain           
Oct 18 08:50 France 
Oct 18 09:30 UK 
Oct 18 09:50 France 
Oct 18 14:30 Sweden 
Oct 18 15:00 US 
Oct 18 17:00 US