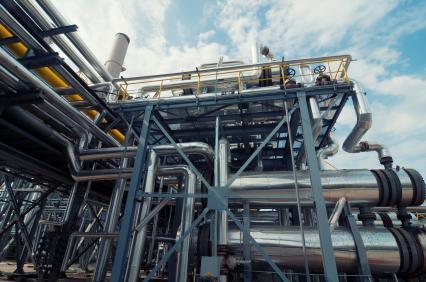 Analysis and Recommendations:
Crude Oil dipped to trade at 91.44 after China reported GDP at 7.4% although it met with expectations, it shows a continued slowdown in the sleepy giant. Global growth continues to decline, while production continues to escalate. The EIA reported yesterday, a larger than expected increase in supply and the IEA once again reduced its 2012 forecast.
Despite the positive US housing figures, world oil prices fell as traders reacted to a far bigger-than-expected surge in crude inventories in top global consumer the United States.
FxEmpire provides in-depth analysis for each currency and commodity we review. Fundamental analysis is provided in three components. We provide a detailed monthly analysis and forecast at the beginning of each month. Then we provide more up to the data analysis and information in our weekly reports.
Economic Data October 18, 2012 actual v. forecast
| | | | | | | | | | | | | |
| --- | --- | --- | --- | --- | --- | --- | --- | --- | --- | --- | --- | --- |
| Date |   | Currency |   |   | Event | Actual |   | Forecast |   | Previous |   |   |
| Oct. 18 |   | AUD |   |   | NAB Quarterly Business Confidence  | -2.00 |   |   |   | -2.00  |   |   |
|   |   | CNY |   |   | Chinese Fixed Asset Investment (YoY)  | 20.5% |   | 20.2%  |   | 20.2%  |   |   |
|   |   | CNY |   |   | Chinese GDP (YoY)  | 7.4% |   | 7.4%  |   | 7.6%  |   |   |
|   |   | CNY |   |   | Chinese Industrial Production (YoY)  | 9.2% |   | 9.0%  |   | 8.9%  |   |   |
|   |   | CNY |   |   | Chinese Retail Sales (YoY)  | 14.2% |   | 13.2%  |   | 13.2%  |   |   |
|   |   | GBP |   |   | Retail Sales (MoM)  | 0.6% |   | 0.4%  |   | -0.1%  |   |   |
|   |   | GBP |   |   | Retail Sales (YoY)  | 2.5% |   | 2.1%  |   | 2.5%  |   |   |
|   |   | EUR |   |   | Spanish 10-Year Obligacion Auction  | 5.458% |   |   |   | 5.666%  |   |   |
|   |   | USD |   |   | Initial Jobless Claims  | 388K |   | 365K  |   | 342K  |   |   |
|   |   | CAD |   |   | Wholesale Sales (MoM)  | 0.5% |   | 0.2%  |   | -0.7%  |   |   |
|   |   | USD |   |   | Continuing Jobless Claims  | 3252K |   | 3275K  |   | 3281K  |   |   |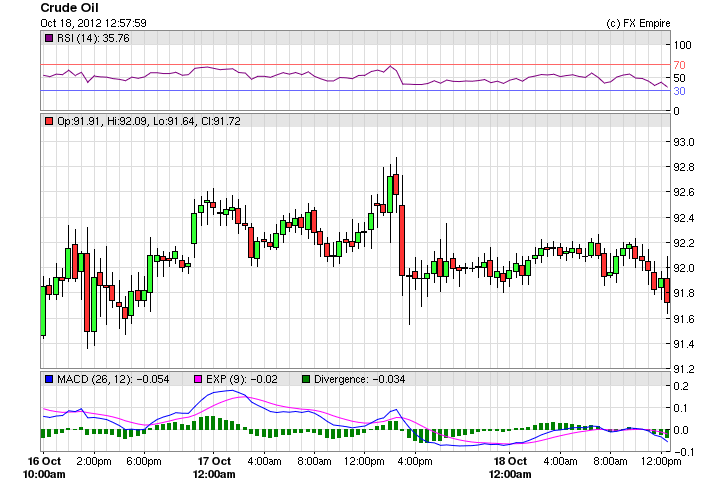 WEEKLY
This Week in Petroleum
Release Schedule: Wednesday @ 1:00 p.m. EST (schedule)
Gasoline and Diesel Fuel Update
Release Schedule: Monday between 4:00 and 5:00 p.m. EST (schedule)
Weekly Petroleum Status Report
Release Schedule: The wpsrsummary.pdf, overview.pdf, and Tables 1-14 in CSV and XLS formats, are released to the Web site after 10:30 a.m. (Eastern Time) on Wednesday. All other PDF and HTML files are released to the Web site after 1:00 p.m. (Eastern Time) on Wednesday. Appendix D is produced during the winter heating season, which extends from October through March of each year. For some weeks which include holidays, releases are delayed by one day. (schedule)
Upcoming Economic Events that affect the CHF, EUR, GBP and USD
| | | | | | |
| --- | --- | --- | --- | --- | --- |
| Date | Time | Currency | Event | Forecast | Previous |
| Oct. 19  | 15:00 | USD | | 4.73M  | 4.82M  |
Government Bond Auction
Date Time Country 
Oct 21 10:30 Portugal 
Oct 22 09:10 Norway 
Oct 23 08:30 Spain 
Oct 23 14:30 UK 
Oct 23 17:00 US 
Oct 24 09:10 Sweden 
Oct 24 09:30 Germany 
Oct 24 14:30 Sweden 
Oct 24 15:30 Italy  
Oct 24 16:30 US 
Oct 25 00:30 Japan 
Oct 25 09:10 Sweden 
Oct 25 15:30 Italy  
Oct 25 17:00 US 
Oct 26 09:10 Italy