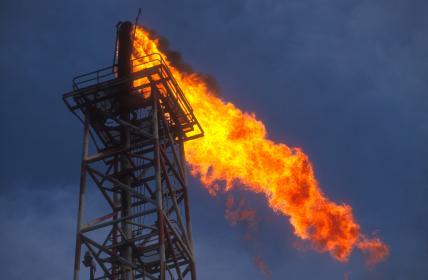 Analysis and Recommendations:
Crude Oil continued to fall today, trading at 86.28, with tensions on high alert in the Middle East, prices still plummeted after Moody's cut credit rating of several Spanish regions. The ongoing civil war in Syria has shown signs of escalating beyond the country's borders, keeping oil traders nervously eyeing energy supplies. Syria itself lacks vast oil reserves but a wider conflict could threaten routes through which much of the world's oil is shipped.
Crude oil fell on the positive news of U.S. New and Existing Home Sales data. This week, oil traders will want to monitor a batch of US news, most importantly Friday's U.S. Advance GDP figures. Additionally, the Unemployment Claims, Core Durable Goods Orders, and Pending Home Sales could all potentially have an impact on the price of oil. Better than expected news may signal to investors that demand for crude oil in the US will go up, which could boost prices. 
Over reduction in global demand and a downgraded forecast from the IEA weighed on crude prices.
FxEmpire provides in-depth analysis for each currency and commodity we review. Fundamental analysis is provided in three components. We provide a detailed monthly analysis and forecast at the beginning of each month. Then we provide more up to the data analysis and information in our weekly reports.
Economic Data October 23, 2012 actual v. forecast
| | | | | | | | | | | |
| --- | --- | --- | --- | --- | --- | --- | --- | --- | --- | --- |
| Date |   | Currency |   |   | Event | Actual |   | Forecast |   | Previous |
| Oct. 23 |   | PLN |   |   | Polish Unemployment Rate  | 12.40% |   | 12.50% |   | 12.40%  |
|   |   | GBP |   |   | BBA Mortgage Approvals  | 31.2K |   | 30.9K |   | 30.7K  |
|   |   | CAD |   |   | Core Retail Sales (MoM)  | 0.4% |   | 0.2% |   | 0.5%  |
|   |   | CAD |   |   | Retail Sales (MoM)  | 0.3% |   | 0.4% |   | 0.7%  |
|   |   | CAD |   |   | Interest Rate Decision  | 1.00% |   | 1.00% |   | 1.00%  |
WEEKLY
This Week in Petroleum
Release Schedule: Wednesday @ 1:00 p.m. EST (schedule)

Gasoline and Diesel Fuel Update
Release Schedule: Monday between 4:00 and 5:00 p.m. EST (schedule)

Weekly Petroleum Status Report
Release Schedule: The wpsrsummary.pdf, overview.pdf, and Tables 1-14 in CSV and XLS formats, are released to the Web site after 10:30 a.m. (Eastern Time) on Wednesday. All other PDF and HTML files are released to the Web site after 1:00 p.m. (Eastern Time) on Wednesday. Appendix D is produced during the winter heating season, which extends from October through March of each year. For some weeks which include holidays, releases are delayed by one day. (schedule)
Upcoming Economic Events that affect the CHF, EUR, GBP and USD
| | | | | | |
| --- | --- | --- | --- | --- | --- |
| Date | Time | Currency | Event | Forecast | Previous |
| Oct. 24  | 07:58 | EUR | | 44.0 | 42.7  |
|   | 08:28 | EUR | | 48.0 | 47.4  |
|   | 09:00 | EUR | | 101.6 | 101.4  |
|   | 09:00 | EUR | | 109.7 | 110.3  |
|   | 09:00 | EUR | | 94.3 | 93.2  |
|   | 11:00 | GBP | |   | -8  |
|   | 15:00 | USD | | 385K | 373K |
| Oct.26  | 07:00 | EUR | | 5.9 | 5.9  |
|   | 08:00 | CHF | | 1.67 | 1.67  |
Government Bond Auction
Date Time Country 
Oct 24 09:10 Sweden 
Oct 24 09:30 Germany 
Oct 24 14:30 Sweden 
Oct 24 15:30 Italy  
Oct 24 16:30 US 
Oct 25 00:30 Japan 
Oct 25 09:10 Sweden 
Oct 25 15:30 Italy  
Oct 25 17:00 US 
Oct 26 09:10 Italy