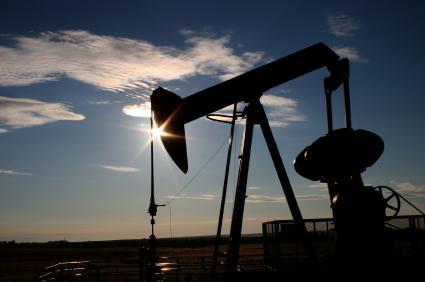 Analysis and Recommendations:
Crude Oil tumbled to 85.87 after the EIA inventory showed a huge increase in stocks well above forecast. Crude had been weak before the release as global demand continued to drop with the IEA reducing demand for the balance of 2012.  Earlier today crude improved on confidence in Chinese oil demand, following industrial data that helped support oil prices overnight. The Chinese HSBC Flash PMI came in above forecast and above prior months at 49.1, which is an improvement but still below the 50 needed to show expansion.
Today's crude oil report took traders by surprise. The report stated: U.S. commercial crude oil inventories (excluding those in the Strategic Petroleum Reserve) increased by 5.9 million barrels from the previous week. At 375.1 million barrels, U.S. crude oil inventories are above the upper limit of the average range for this time of year.
FxEmpire provides in-depth analysis for each currency and commodity we review. Fundamental analysis is provided in three components. We provide a detailed monthly analysis and forecast at the beginning of each month. Then we provide more up to the data analysis and information in our weekly reports.
Economic Data October 24, 2012 actual v. forecast
| | | | | | | | | | | |
| --- | --- | --- | --- | --- | --- | --- | --- | --- | --- | --- |
| Date |   | Currency |   |   | Event | Actual |   | Forecast |   | Previous |
| Oct. 24 |   | AUD |   |   | CPI (QoQ)  | 1.4% |   | 1.1% |   | 0.5%  |
|   |   | AUD |   |   | Trimmed Mean CPI (QoQ)  | 0.7% |   | 0.6% |   | 0.5%  |
|   |   | CNY |   |   | Chinese HSBC Manufacturing PMI  | 49.10 |   |   |   | 47.90  |
|   |   | EUR |   |   | French Manufacturing PMI  | 43.5 |   | 44.0 |   | 42.7  |
|   |   | EUR |   |   | German Manufacturing PMI  | 45.7 |   | 48.0 |   | 47.4  |
|   |   | EUR |   |   | German Ifo Business Climate Index  | 100.0 |   | 101.5 |   | 101.4  |
|   |   | EUR |   |   | Manufacturing PMI  | 45.3 |   | 46.6 |   | 46.1  |
|   |   | EUR |   |   | German Current Assessment  | 107.3 |   | 109.8 |   | 110.3  |
|   |   | EUR |   |   | German Business Expectations  | 93.2 |   | 93.7 |   | 93.2  |
|   |   | ZAR |   |   | South African CPI (MoM)  | 0.90% |   | 0.60% |   | 0.20%  |
|   |   | EUR |   |   | German 10-Year Bund Auction  | 1.560% |   |   |   | 1.520%  |
|   |   | GBP |   |   | CBI Industrial Trends Orders  | -23 |   | -6 |   | -8  |
|   |   | USD |   |   | New Home Sales  | 389K |   | 385K |   | 373K  |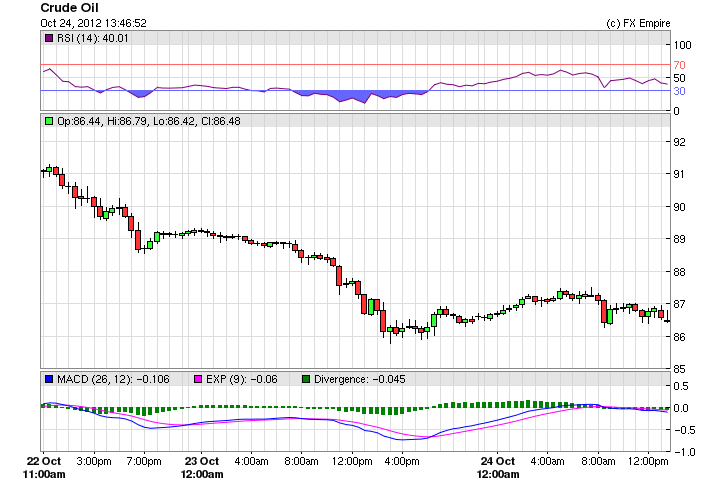 WEEKLY
This Week in Petroleum
Release Schedule: Wednesday @ 1:00 p.m. EST (schedule)
Gasoline and Diesel Fuel Update
Release Schedule: Monday between 4:00 and 5:00 p.m. EST (schedule)
Weekly Petroleum Status Report
Release Schedule: The wpsrsummary.pdf, overview.pdf, and Tables 1-14 in CSV and XLS formats, are released to the Web site after 10:30 a.m. (Eastern Time) on Wednesday. All other PDF and HTML files are released to the Web site after 1:00 p.m. (Eastern Time) on Wednesday. Appendix D is produced during the winter heating season, which extends from October through March of each year. For some weeks which include holidays, releases are delayed by one day. (schedule)
Upcoming Economic Events that affect the CHF, EUR, GBP and USD
| | | | | | |
| --- | --- | --- | --- | --- | --- |
| Date | Time | Currency | Event | Forecast | Previous |
|  Oct. 25 | 09:30 | GBP | | 0.6%  | -0.4%  |
|   | 13:30 | USD | | 0.8%  | -1.6%  |
|   | 13:30 | USD | | 7.1%  | -13.2%  |
|   | 13:30 | USD | | 370K  | 388K  |
|   | 13:30 | USD | | 3255K  | 3252K  |
|   | 15:00 | USD | | 2.1%  | -2.6%  |
Government Bond Auction
Date Time Country 
Oct 25 00:30 Japan 
Oct 25 09:10 Sweden 
Oct 25 15:30 Italy  
Oct 25 17:00 US 
Oct 26 09:10 Italy