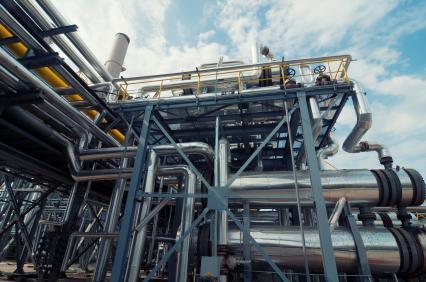 Analysis and Recommendations:
Crude Oil traded flat today despite strong eco data. US durable goods and unemployment numbers in the US climbed today with pending home sales dipping. Tensions in the Middle East remain on high alert but seem to be subsiding.
Crude oil continued the selling momentum even though Iran threatened cutting its oil exports in an effort to resist sanction from US. Yesterday's EIA inventory data too weighed on prices.  As per EIA report, crude and gasoline stockpiles surged due to an increased imports and fall in refinery utilization last week. However, recent positive economic releases from China and US restricted major liquidation.
FxEmpire provides in-depth analysis for each currency and commodity we review. Fundamental analysis is provided in three components. We provide a detailed monthly analysis and forecast at the beginning of each month. Then we provide more up to the data analysis and information in our weekly reports.
Economic Data October 25, 2012 actual v. forecast
| | | | | | | | | | | |
| --- | --- | --- | --- | --- | --- | --- | --- | --- | --- | --- |
| Date |   | Currency |   |   | Event | Actual |   | Forecast |   | Previous |
| Oct. 25 |   | HUF |   |   | Hungarian Retail Sales (YoY)  | -2.40% |   | -2.20%  |   | -2.60%  |
|   |   | SEK |   |   | Swedish Interest Rate Decision  | 1.25% |   | 1.25%  |   | 1.25%  |
|   |   | GBP |   |   | GDP (QoQ)  | 1.0% |   | 0.6%  |   | -0.4%  |
|   |   | GBP |   |   | GDP (YoY)  | 0.0% |   | -0.5%  |   | -0.5%  |
|   |   | BRL |   |   | Brazilian Unemployment Rate  | 5.4% |   | 5.3%  |   | 5.3%  |
|   |   | USD |   |   | Core Durable Goods Orders (MoM)  | 2.0% |   | 0.8%  |   | -2.1%  |
|   |   | USD |   |   | Durable Goods Orders (MoM)  | 9.9% |   | 7.1%  |   | -13.1%  |
|   |   | USD |   |   | Initial Jobless Claims  | 369K |   | 370K  |   | 392K  |
|   |   | USD |   |   | Continuing Jobless Claims  | 3254K |   | 3255K  |   | 3256K  |
|   |   | MXN |   |   | Mexican Trade Balance  | 0.234B |   | -1.318B  |   | -0.979B  |
|   |   | USD |   |   | Pending Home Sales (MoM)  | 0.3% |   | 2.1%  |   | -2.6%  |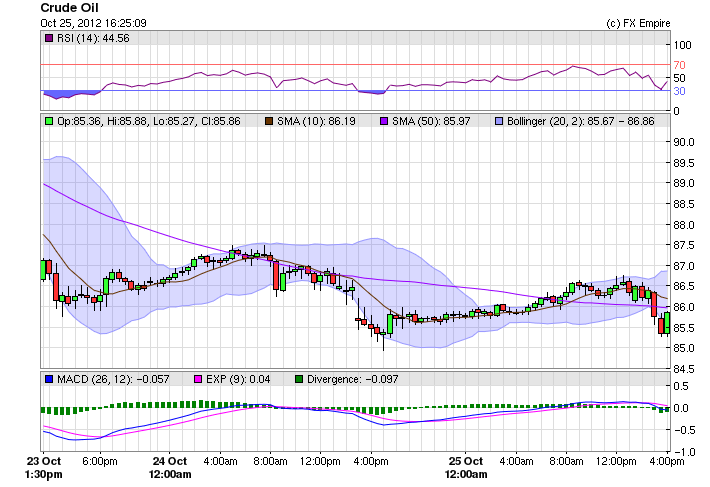 WEEKLY
This Week in Petroleum
Release Schedule: Wednesday @ 1:00 p.m. EST (schedule)
Gasoline and Diesel Fuel Update
Release Schedule: Monday between 4:00 and 5:00 p.m. EST (schedule)
Weekly Petroleum Status Report
Release Schedule: The wpsrsummary.pdf, overview.pdf, and Tables 1-14 in CSV and XLS formats, are released to the Web site after 10:30 a.m. (Eastern Time) on Wednesday. All other PDF and HTML files are released to the Web site after 1:00 p.m. (Eastern Time) on Wednesday. Appendix D is produced during the winter heating season, which extends from October through March of each year. For some weeks which include holidays, releases are delayed by one day. (schedule)
Upcoming Economic Events that affect the CHF, EUR, GBP and USD
| | | | | | |
| --- | --- | --- | --- | --- | --- |
| Date | Time | Currency | Event | Forecast | Previous |
| Oct. 26  | 07:00 | EUR | | 5.9  | 5.9  |
|   | 08:00 | CHF | | 1.63  | 1.67  |
|   | 13:30 | USD | | 1.9%  | 1.3%  |
|   | 14:55 | USD | | 83.0  | 83.1  |
Government Bond Auction
Date Time Country 
Oct 26 09:10 Italy