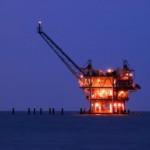 Analysis and Recommendations:
Crude Oil lost over 1.00 in today's session to trade at 90.20. Oil rebounded from deeper losses after the monthly U.S. employment report showed improvement in the job market, raising hopes for further economic growth and increased oil demand.
The unemployment rate in the U.S. fell to 7.8% in September, the lowest level in more than three-and-a-half years. A separate survey showed U.S. payrolls rose by 114,000 last month, according to the Labor Department, while payrolls for July and August were revised higher.
After sharp swings of nearly $4 in oil prices in each of the last two sessions, traders remain on edge and were reluctant to jump back into the market.
The supporting factor is the turmoil between Turkey and Syria which has led to arm conflict. Still, the reaction to the report was muted as many oil investors remain focused on simmering conflicts in the Middle East, along with a key election this weekend in Venezuela. President Hugo Chavez is facing his toughest battle yet after 14 years at the helm of the oil-rich country, which produces roughly three million barrels a day.
FxEmpire provides in-depth analysis for each currency and commodity we review. Fundamental analysis is provided in three components. We provide a detailed monthly analysis and forecast at the beginning of each month. Then we provide more up to the data analysis and information in our weekly reports.
Economic Data October 5, 2012 actual v. forecast
| | | | | | | | | | | |
| --- | --- | --- | --- | --- | --- | --- | --- | --- | --- | --- |
| Date |   | Currency |   |   | Event | Actual |   | Forecast |   | Previous |
| Oct. 05 |   | JPY |   |   | Interest Rate Decision  | 0.10% |   | 0.10%  |   | 0.10%  |
|   |   | JPY |   |   | BoJ Press Conference  |   |   |   |   |   |
|   |   | EUR |   |   | GDP (QoQ)  | -0.2% |   | -0.2%  |   | -0.2%  |
|   |   | EUR |   |   | German Factory Orders (MoM)  | -1.3% |   | -0.5%  |   | 0.3%  |
|   |   | BRL |   |   | Brazilian CPI (YoY)  | 5.28% |   | 5.27%  |   | 5.24%  |
|   |   | USD |   |   | Average Hourly Earnings (MoM)  | 0.3% |   | 0.2%  |   | 0.0%  |
|   |   | CAD |   |   | Building Permits (MoM)  | 7.9% |   | -1.0%  |   | -2.8%  |
|   |   | CAD |   |   | Employment Change  | 52.1K |   | 10.0K  |   | 34.3K  |
|   |   | USD |   |   | Nonfarm Payrolls  | 114K |   | 113K  |   | 142K  |
|   |   | USD |   |   | Unemployment Rate  | 7.8% |   | 8.2%  |   | 8.1%  |
|   |   | CAD |   |   | Unemployment Rate  | 7.4% |   | 7.0%  |   | 7.3%  |
|   |   | USD |   |   | Average Weekly Hours  | 34.5 |   | 34.4  |   | 34.4  |
|   |   | USD |   |   | Private Nonfarm Payrolls  | 104K |   | 130K  |   | 97K  |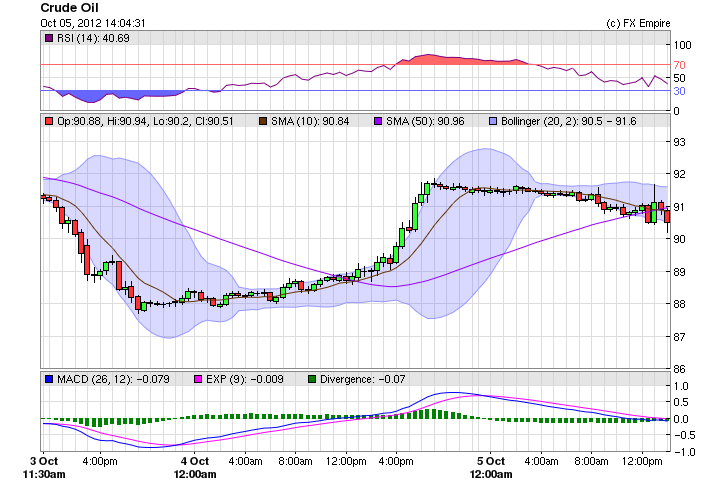 WEEKLY
This Week in Petroleum
Release Schedule: Wednesday @ 1:00 p.m. EST (schedule)
Gasoline and Diesel Fuel Update
Release Schedule: Monday between 4:00 and 5:00 p.m. EST (schedule)
Weekly Petroleum Status Report
Release Schedule: The wpsrsummary.pdf, overview.pdf, and Tables 1-14 in CSV and XLS formats, are released to the Web site after 10:30 a.m. (Eastern Time) on Wednesday. All other PDF and HTML files are released to the Web site after 1:00 p.m. (Eastern Time) on Wednesday. Appendix D is produced during the winter heating season, which extends from October through March of each year. For some weeks which include holidays, releases are delayed by one day. (schedule)
Upcoming Economic Events that affect the CHF, EUR, GBP and USD
| | | | | | |
| --- | --- | --- | --- | --- | --- |
| Date | Time | Currency | Event | Forecast | Previous |
| Oct. 08  | 08:15 | CHF | | 0.3% |   |
|   | 11:00 | EUR | | -0.6% | 1.3% |
Government Bond Auction
Date Time Country 
Oct 08 09:10 Norway 
Oct 08 15:30 Italy  
Oct 09 08:30 Holland 
Oct 09 09:30 UK 
Oct 09 14:30 UK 
Oct 09 17:00 US 
Oct 10 09:10 Italy  
Oct 10 09:10 Sweden 
Oct 10 09:30 Germany 
Oct 10 09:30 Swiss 
Oct 10 14:30 Sweden 
Oct 10 17:00 US