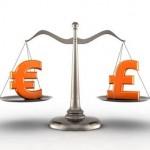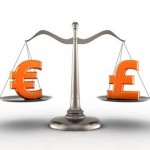 Analysis and Recommendations:
The EUR/GBP  gained 23pts to trade at 0.8125 as the euro plunged against the US dollar it was able to make gains against the GBP as markets were disappointed with shrinking Services PMI reporting below forecast and under the 50 line showing contraction. On the other hand the eurozone CPI printed above forecast giving the euro an extra bump. A WSJ article, suggesting that Spain has been using its Social Security Reserve Fund as the buyer of last resort for Spanish debt added to the downside pressure on EUR. Fundamental data included an as expected Eurozone services PMI print of 47.8 and a slightly higher than expected flash CPI release of 2.2%y/y.
FxEmpire provides in-depth analysis for each currency and commodity we review. Fundamental analysis is provided in three components. We provide a detailed monthly analysis and forecast at the beginning of each month. Then we provide more up to the data analysis and information in our weekly reports.
Economic Data January 4, 2012 actual v. forecast
| | | | | | | | | | | | | |
| --- | --- | --- | --- | --- | --- | --- | --- | --- | --- | --- | --- | --- |
| Date |   | Currency |   |   | Event | Actual |   | Forecast |   | Previous |   |   |
| Jan. 04 | | DKK | | | Danish Unemployment Rate  | 4.80% | | 4.90%  | | 4.80%  | |   |
|   | | HUF | | | Hungarian Unemployment Rate  | 10.6% | | 10.6%  | | 10.5%  | |   |
|   | | GBP | | | Services PMI  | 48.9 | | 50.4  | | 50.2  | |   |
|   | | EUR | | | CPI (YoY)  | 2.2% | | 2.1%  | | 2.2%  | |   |
|   | | BRL | | | Brazilian Industrial Production | -1.0% | | -0.8%  | | 2.5%  |   |   |
|   | | USD | | | Average Hourly Earnings (MoM)  | 0.3% | | 0.2%  | | 0.3%  |   |   |
|   | | CAD | | | Employment Change  | 39.8K | | 5.0K  | | 59.3K  | |   |
|   | | USD | | | Nonfarm Payrolls  | 155K | | 150K  | | 161K  |   |   |
|   | | USD | | | Unemployment Rate  | 7.8% | | 7.7%  | | 7.8%  |   |   |
|   | | CAD | | | Unemployment Rate  | 7.1% | | 7.0%  | | 7.2%  | |   |
|   | | USD | | | Average Weekly Hours  | 34.5 | | 34.4  | | 34.4  | |   |
|   | | USD | | | Private Nonfarm Payrolls  | 168K | | 148K  | | 171K  |   |   |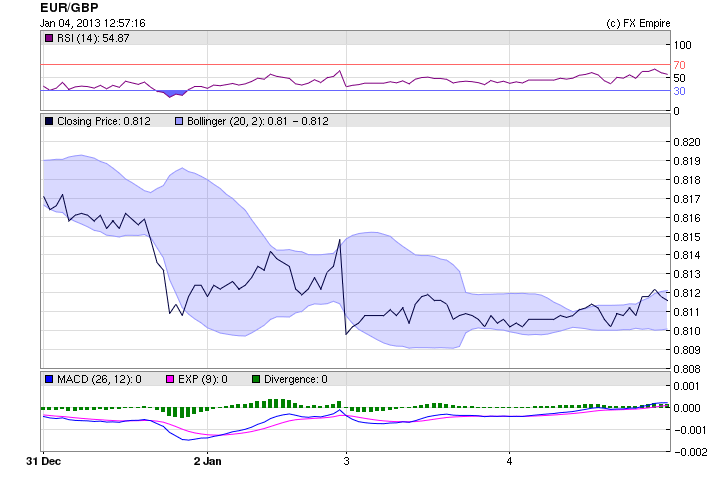 Upcoming Economic Events that affect the CHF, EUR, GBP and USD
Date

Time

Currency

Event

Forecast

Previous

 Jan. 07

07:00

EUR

-0.23B 

 

08:00

EUR

-4.30% 

 

09:30

EUR

-13.8 

-16.8 

 

10:00

EUR

0.1% 

0.1% 

 

15:00

USD

107.80 

 

 

 

 

 

 
 
 
 
 
 
 
 
 
 
 
Upcoming Government Bond
Date Time Country 
Tuesday, January 10: Austria will auction €1.3 billion ($1.7 billion) in 5- and 10-year bonds
Thursday, January 12: Spanish 3- and 5-year bond auction
Friday, January 13: Italy will auction medium-long term bonds
Thursday, January 19: France will auction 5-year bonds
Thursday, January 19: Spanish 10-, 15-, and 30-year bond auction
Thursday, January 26: Italian long-term bond auction
Monday, January 30: Italian medium-long term bond auction
Monday, January 30: Belgian bond auction