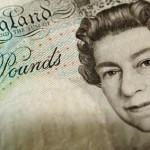 Analysis and Recommendations:
The EUR/GBP climbed to 0.8092 as the euro gathered momentum on positive data and strong sentiment. Sterling rose against the dollar on Tuesday as demand for perceived riskier currencies improved, although it lagged the euro on concerns that slowing UK inflation will give the BoE more room to ease policy.
Against the euro, the pound was lower. The euro was 0.3 percent higher at 80.75 pence, not far from a recent high of 81 pence with resistance at its 200-day moving average of 81.13 pence.
The single currency continued to hold well above chart support at Thursday's low of 80.23 pence and the 21-day moving average at 80.22 pence with an improvement in the German ZEW's economic sentiment survey also helping.
FxEmpire provides in-depth analysis for each currency and commodity we review. Fundamental analysis is provided in three components. We provide a detailed monthly analysis and forecast at the beginning of each month. Then we provide more up to the data analysis and information in our weekly reports.
Economic Data October 16, 2012 actual v. forecast
| | | | | | | | | | | | | |
| --- | --- | --- | --- | --- | --- | --- | --- | --- | --- | --- | --- | --- |
| Date | Time |   | Currency |   | Importance |   | Event | Actual |   | Forecast |   | Previous |
| Oct. 16 | 01:30 |   | AUD |   |   |   | Monetary Policy Meeting Minutes  |   |   |   |   |   |
|   | 09:30 |   | GBP |   |   |   | Core CPI (YoY)  | 2.1% |   | 2.1% |   | 2.1%  |
|   | 09:30 |   | GBP |   |   |   | CPI (YoY)  | 2.2% |   | 2.2% |   | 2.5%  |
|   | 09:30 |   | GBP |   |   |   | PPI Input (MoM)  | -0.2% |   | -0.1% |   | 1.9%  |
|   | 09:30 |   | GBP |   |   |   | CPI (MoM)  | 0.4% |   | 0.4% |   | 0.5%  |
|   | 09:30 |   | GBP |   |   |   | PPI Input (YoY)  | -1.2% |   | -0.8% |   | 1.1%  |
|   | 10:00 |   | EUR |   |   |   | CPI (YoY)  | 2.6% |   | 2.7% |   | 2.7%  |
|   | 10:00 |   | EUR |   |   |   | German ZEW Economic Sentiment  | -11.5 |   | -15.0 |   | -18.2  |
|   | 10:00 |   | EUR |   |   |   | ZEW Economic Sentiment  | -1.4 |   | -1.1 |   | -3.8  |
|   | 10:00 |   | EUR |   |   |   | Core CPI (YoY)  | 1.5% |   | 1.6% |   | 1.5%  |
|   | 13:30 |   | USD |   |   |   | Core CPI (MoM)  | 0.1% |   | 0.2% |   | 0.1%  |
|   | 13:30 |   | USD |   |   |   | CPI (MoM)  | 0.6% |   | 0.5% |   | 0.6%  |
|   | 13:30 |   | CAD |   |   |   | Foreign Securities Purchases  | 6.90B |   | 8.72B |   | 6.67B  |
|   | 13:30 |   | CAD |   |   |   | Manufacturing Sales (MoM)  | 1.50% |   | 1.00% |   | -0.80%  |
|   | 13:30 |   | USD |   |   |   | CPI (YoY)  | 2.0% |   | 1.9% |   | 1.7%  |
|   | 13:30 |   | USD |   |   |   | Core CPI (YoY)  | 2.0% |   | 2.0% |   | 1.9%  |
|   | 14:00 |   | USD |   |   |   | TIC Net Long-Term Transactions  | 90.0B |   | 45.3B |   | 67.2B  |
|   | 14:15 |   | USD |   |   |   | Industrial Production (MoM)  | 0.4% |   | 0.2%  |   | -1.4%  |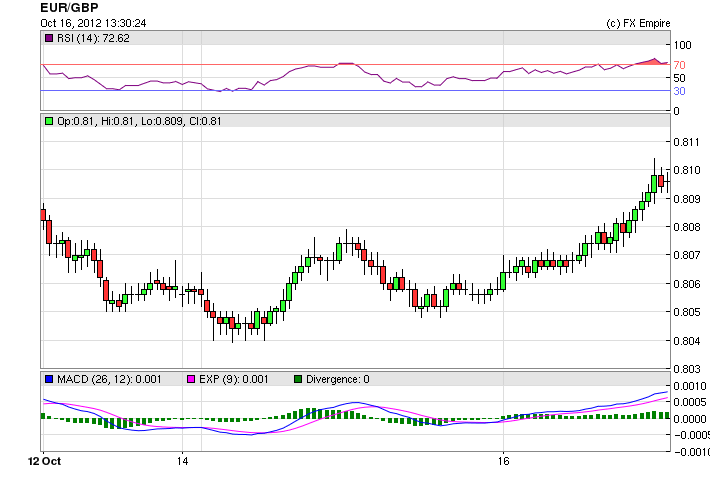 Upcoming Economic Events that affect the CHF, EUR, GBP and USD
| | | | | | |
| --- | --- | --- | --- | --- | --- |
| Date | Time | Currency | Event | Forecast | Previous |
| Oct. 17 | 09:30 | GBP | |   | 1.5% |
|   | 09:30 | GBP | |   | -15.0K |
| Oct. 18 | 09:30 | GBP | | 0.4% | -0.2% |
|   | 09:30 | GBP | | 2.1% | 2.7% |
Government Bond Auction
Date Time Country 
Oct 17 09:10 Sweden 
Oct 17 09:30 Germany 
Oct 17 09:30 Portugal 
Oct 17 10:00 Norway 
Oct 17 14:30 Sweden 
Oct 18 08:30 Spain           
Oct 18 08:50 France 
Oct 18 09:30 UK 
Oct 18 09:50 France 
Oct 18 14:30 Sweden 
Oct 18 15:00 US 
Oct 18 17:00 US