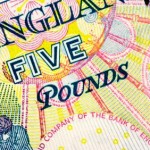 Analysis and Recommendations:
The EUR/GBP  dipped today on the strong eco data in the UK to trade at 0.8042. The Pound has made gains on the day, but the forward move for Sterling has been less pronounced than might have been expected, given the spectacular nature of this morning's growth numbers. Investors remain wary of the tried and tested market adage that 'what should go up, and doesn't go up, can only come down'.
GDP numbers came in well above forecast, although traders were expecting a better release. The euro had little supportive data today but fell against the USD.
FxEmpire provides in-depth analysis for each currency and commodity we review. Fundamental analysis is provided in three components. We provide a detailed monthly analysis and forecast at the beginning of each month. Then we provide more up to the data analysis and information in our weekly reports.
Economic Data October 25, 2012 actual v. forecast
| | | | | | | | | | | |
| --- | --- | --- | --- | --- | --- | --- | --- | --- | --- | --- |
| Date |   | Currency |   |   | Event | Actual |   | Forecast |   | Previous |
| Oct. 25 | | HUF | | | Hungarian Retail Sales (YoY)  | -2.40% |   | -2.20%  |   | -2.60%  |
|   | | SEK | | | Swedish Interest Rate Decision  | 1.25% |   | 1.25%  |   | 1.25%  |
|   | | GBP | | | GDP (QoQ)  | 1.0% |   | 0.6%  |   | -0.4%  |
|   | | GBP | | | GDP (YoY)  | 0.0% |   | -0.5%  |   | -0.5%  |
|   | | BRL | | | Brazilian Unemployment Rate  | 5.4% |   | 5.3%  |   | 5.3%  |
|   | | USD | | | Core Durable Goods Orders (MoM)  | 2.0% |   | 0.8%  |   | -2.1%  |
|   | | USD | | | Durable Goods Orders (MoM)  | 9.9% |   | 7.1%  |   | -13.1%  |
|   | | USD | | | Initial Jobless Claims  | 369K |   | 370K  |   | 392K  |
|   | | USD | | | Continuing Jobless Claims  | 3254K |   | 3255K  |   | 3256K  |
|   | | MXN | | | Mexican Trade Balance  | 0.234B |   | -1.318B  |   | -0.979B  |
|   | | USD | | | Pending Home Sales (MoM)  | 0.3% |   | 2.1%  |   | -2.6%  |
Upcoming Economic Events that affect the CHF, EUR, GBP and USD
| | | | | | |
| --- | --- | --- | --- | --- | --- |
| Date | Time | Currency | Event | Forecast | Previous |
| Oct. 26  | 07:00 | EUR | | 5.9  | 5.9  |
|   | 08:00 | CHF | | 1.63  | 1.67  |
|   | 13:30 | USD | | 1.9%  | 1.3%  |
|   | 14:55 | USD | | 83.0  | 83.1  |
Government Bond Auction
Date Time Country 
Oct 26 09:10 Italy