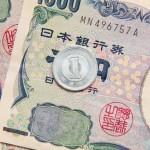 Analysis and Recommendations:
The EUR/JPY drifted to 100.41 and is expected to fall below the 100 number as the euro continues to weaken with the ongoing debt crisis and political problems brewing in Europe. Spain seems adamant about not accepting a bailout, with its new austerity measures, the budge will still fall very short of its financial needs and continue to cause more long term harm than good. Global leaders are beginning to worry about this dragging on too long; they have done everything except deposit the funds into Spanish banks. Greece to drags on and the IMF continue to lower global growth.
Yesterday S&P lowered Spain's debt rating to just above junk.
Whereas the JPY does not seem to be able to weaken and continue to harm exports in Japan. G7 leaders are meeting in Tokyo to review the situation.
FxEmpire provides in-depth analysis for each currency and commodity we review. Fundamental analysis is provided in three components. We provide a detailed monthly analysis and forecast at the beginning of each month. Then we provide more recent analysis and information in our  weekly reports and we provide daily updates and outlooks
Economic Data October 11, 2012 actual v. forecast
| | | | | | | | | | | |
| --- | --- | --- | --- | --- | --- | --- | --- | --- | --- | --- |
| Date |   | Currency |   |   | Event | Actual |   | Forecast |   | Previous |
| Oct. 11 |   | JPY |   |   | Core Machinery Orders (MoM)  | -3.3% |   | -2.5%  |   | 4.6%  |
|   |   | JPY |   |   | Bank Lending (YoY)  | 1.0% |   |   |   | 0.9%  |
|   |   | AUD |   |   | MI Inflation Expectations  | 2.6% |   |   |   | 2.4%  |
|   |   | AUD |   |   | Employment Change  | 14.5K |   | 3.8K  |   | -9.1K  |
|   |   | AUD |   |   | Unemployment Rate  | 5.4% |   | 5.3%  |   | 5.1%  |
|   |   | KRW |   |   | South Korean Interest Rate Decision  | 2.75% |   | 2.75%  |   | 3.00%  |
|   |   | MYR |   |   | Malaysian Industrial Production (YoY)  | -0.7% |   | -2.0%  |   | 2.9%  |
|   |   | JPY |   |   | Household Confidence  | 40.1 |   | 41.2  |   | 40.5  |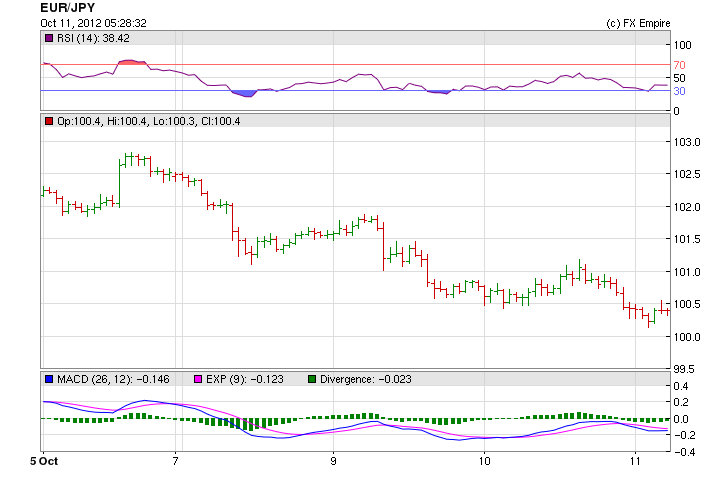 Upcoming Economic Events that affect the AUD, NZD, JPY and USD
| | | | | | |
| --- | --- | --- | --- | --- | --- |
| Date | Time | Currency | Event | Forecast | Previous |
| Oct. 12 | 00:50 | JPY | | 0.5%  | -0.8%  |
|   | 13:30 | USD | | 0.2%  | 0.2%  |
|   | 13:30 | USD | | 0.8%  | 1.7%  |
|   | 14:55 | USD | | 77.9  | 78.3  |
Government Bond Auction
Date Time Country 
Oct 12 09:30 Germany 
Oct 12 10:00 Belgium