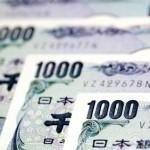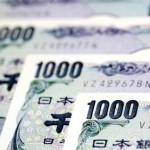 Analysis and Recommendations:
The EUR/JPY climbed to trade at 101.37 as the JPY weakened on possibilities of stimulus and lackluster eco data.  Domestically, Japanese officials continue to have to deal with yen strength, the euro area crisis and the slowdown in China. Traditionally, the best grounds for Japanese intervention are the G7 admonishment against excessive volatility. However, that claim, which Japanese officials have resurrected now, simply does not apply.
With the S&P downgrade of Spain, markets are waiting for an official request for aid, which will help support the euro.
Tomorrow is also a big day for Chinese data and also hopes of stimulus from the PBoC.
FxEmpire provides in-depth analysis for each currency and commodity we review. Fundamental analysis is provided in three components. We provide a detailed monthly analysis and forecast at the beginning of each month. Then we provide more recent analysis and information in our  weekly reports and we provide daily updates and outlooks
Economic Data October 12, 2012 actual v. forecast
| | | | | | | | | | | |
| --- | --- | --- | --- | --- | --- | --- | --- | --- | --- | --- |
| Date |   | Currency |   |   | Event | Actual | Forecast | Previous |   |   |
| Oct. 12 | | PEN | | | Peruvian Interest Rate Decision  | 4.25% | 4.25% | 4.25%  | |   |
|   | | JPY | | | CGPI (YoY)  | -1.4% | -1.4% | -1.9%  |   |   |
|   | | JPY | | | Tertiary Industry Activity Index (MoM)  | 0.4% | 0.5% | -1.9%  |   |   |
|   | | JPY | | | M2 Money Stock (YoY)  | 2.4% | 2.4% | 2.4%  |   |   |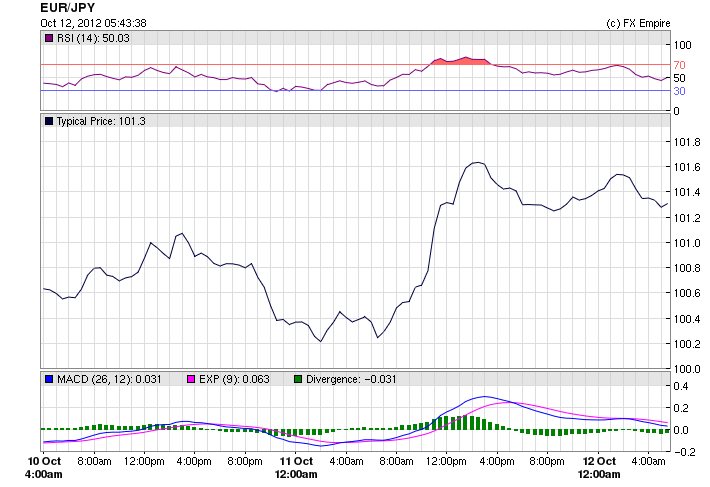 Upcoming Economic Events that affect the AUD, NZD, JPY and USD
| | | | | | |
| --- | --- | --- | --- | --- | --- |
| Date | Time | Currency | Event | Forecast | Previous |
| Oct. 15 | 01:30 | AUD | |   | -1.0%  |
|   | 05:30 | JPY | |   | -1.3%  |
|   | 22:45 | NZD | | 0.6%  | 0.3% |
Government Bond Auction
Date Time Country 
Oct 15 09:10 Slovakia 
Oct 15 10:00 Norway 
Oct 16 08:30 Spain 
Oct 16 09:10 Greece 
Oct 16 09:30 Belgium 
Oct 17 09:10 Sweden 
Oct 17 09:30 Germany 
Oct 17 09:30 Portugal 
Oct 17 10:00 Norway 
Oct 17 14:30 Sweden