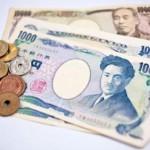 Analysis and Recommendations:
The EUR/JPY took a breather in Tuesday mornings Asian trading. The pair is fairly flat at 104.24 heading towards the 105 price range. In Japan the government has pulled out all stops to push the BoJ into additional easing, which is weighing on the JPY. Yesterday the BoJ offered a downbeat view of the current economic situation.
European stock markets were firmer along with the euro currency amid Spanish elections that showed the ruling conservative party doing well. Such bolstered notions Spain will be seeking EU financial assistance in the near term. The euro has been able to maintain its momentum even against a strong USD.
There is little else in eco or event for today and limited risk. The pair is expected to remain flat until Wednesday's data flow.
FxEmpire provides in-depth analysis for each currency and commodity we review. Fundamental analysis is provided in three components. We provide a detailed monthly analysis and forecast at the beginning of each month. Then we provide more recent analysis and information in our  weekly reports and we provide daily updates and outlooks
Economic Data October 23, 2012 actual v. forecast
| | | | | | | | | | |
| --- | --- | --- | --- | --- | --- | --- | --- | --- | --- |
| Date |   | Currency |   |   | Event | Actual | Previous |   |   |
| Oct. 23 |   | AUD |   |   | CB Leading Index (MoM)  | -0.8% | 0.0%  |   |   |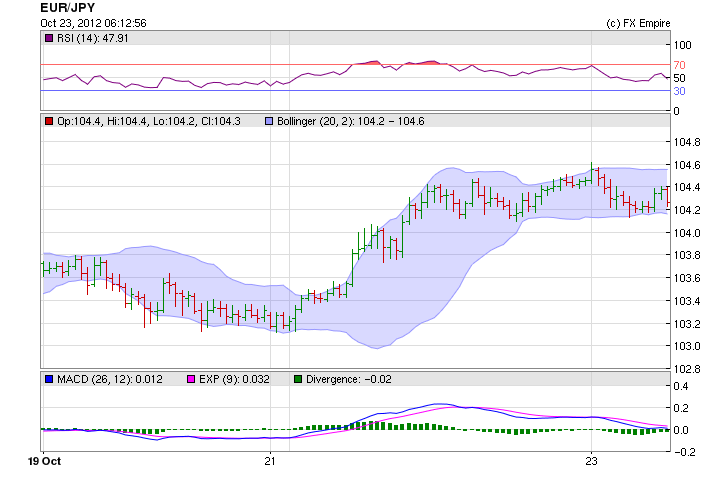 Upcoming Economic Events that affect the AUD, NZD, JPY and USD
| | | | | | |
| --- | --- | --- | --- | --- | --- |
| Date | Time | Currency | Event | Forecast | Previous |
| Oct. 24 | 01:30 | AUD | | 1.1% | 0.5% |
|   | 01:30 | AUD | | 0.6% | 0.5% |
|   | 02:45 | CNY | |   | 47.90 |
|   | 15:00 | USD | | 385K | 373K |
|   | 21:00 | NZD | | 2.50% | 2.50% |
| Oct. 25  | 22:45 | NZD | | -825M | -789M |
| Oct. 26  | 00:30 | JPY | | -0.5% | -0.4% |
Government Bond Auction
Date Time Country 
Oct 24 09:10 Sweden 
Oct 24 09:30 Germany 
Oct 24 14:30 Sweden 
Oct 24 15:30 Italy  
Oct 24 16:30 US 
Oct 25 00:30 Japan 
Oct 25 09:10 Sweden 
Oct 25 15:30 Italy  
Oct 25 17:00 US 
Oct 26 09:10 Italy