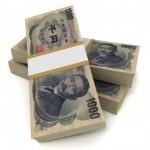 Analysis and Recommendations:
The EUR/JPY climbed to trade at 102.00 in the Asian session this morning. Comments by German Finance Minister Wolfgang Schauble over the weekend that Chancellor Angela Merkel's trip to Greece this week did not mean the debt-stricken country would receive the next tranche of aid from its bailout, helped drag the euro lower. A focal point for the euro has been when Spain might make a request for external aid. Traders and analysts say the euro could get a boost if Spain makes such a request as that would open the way for the European Central Bank to buy Spanish debt to help bring down Madrid's borrowing costs.
With little support for the JPY this morning the pair is at the whim of the international markets and news. Traders seem increasingly interested in putting on bullish bets on the euro versus the yen.
For the long term, markets see the euro climbing as the ECB deals with the debt crisis and the launch of the OMT and the ESM. While the JPY is too strong and the Japanese economy is declining rapidly.
FxEmpire provides in-depth analysis for each currency and commodity we review. Fundamental analysis is provided in three components. We provide a detailed monthly analysis and forecast at the beginning of each month. Then we provide more recent analysis and information in our  weekly reports and we provide daily updates and outlooks
Economic Data October 8, 2012 actual v. forecast
| | | | | | | | | | |
| --- | --- | --- | --- | --- | --- | --- | --- | --- | --- |
| Date |   | Currency |   |   | Event | Actual | Previous |   |   |
| Oct. 08 |   | AUD |   |   | RBA Governor Stevens Speaks  |   |   |   |   |
|   |   | AUD |   |   | ANZ Job Advertisements (MoM)  | -2.80% | -2.40%  |   |   |
|   |   | CNY |   |   | Chinese HSBC Services PMI  | 54.30 | 52.00  |   |   |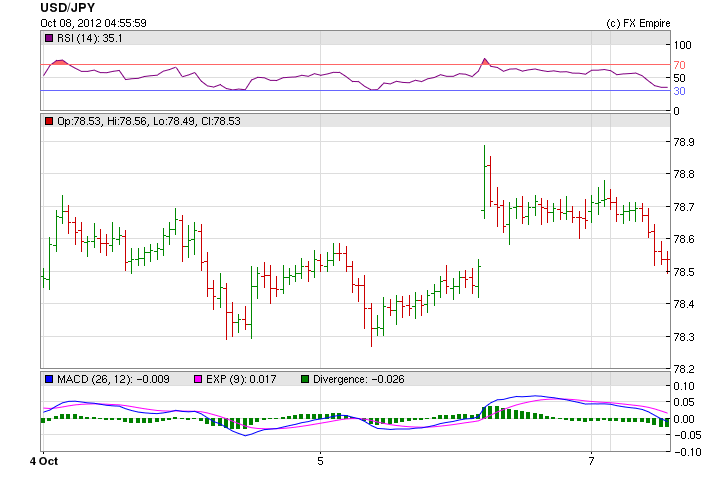 Upcoming Economic Events that affect the AUD, NZD, JPY and USD
| | | | | | |
| --- | --- | --- | --- | --- | --- |
| Date | Time | Currency | Event | Forecast | Previous |
| Oct. 09 | 01:30 | AUD | |   | -2 |
| Oct. 11 | 01:30 | AUD | | 3.8K | -8.8K |
Government Bond Auction
Date Time Country 
Oct 09 08:30 Holland 
Oct 09 09:30 UK 
Oct 09 14:30 UK 
Oct 09 17:00 US 
Oct 10 09:10 Italy  
Oct 10 09:10 Sweden 
Oct 10 09:30 Germany 
Oct 10 09:30 Swiss 
Oct 10 14:30 Sweden 
Oct 10 17:00 US 
Oct 11 09:10 Italy  
Oct 11 09:10 Sweden 
Oct 11 09:30 UK 
Oct 11 15:00 US 
Oct 11 17:00 US