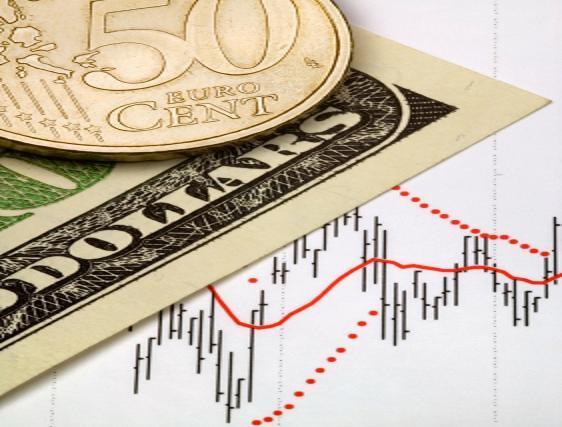 Analysis and Recommendations:
The EUR/USD was weak today, trading at 1.2961 down 25 pips. German and French manufacturing data disappointed markets with PMI reporting under forecast, followed by a slew of other German data all under forecast and the EU manufacturing PMI also under forecast. The euro lost momentum. Traders were sitting tight today waiting for the FOMC statement due later in the day. US new Home Sales surprised markets with a strong upward report coming in above forecast at 389k against 385k supporting a US recovery.
Expectations for today's FOMC statement are modest with most expecting a statement that provides a similar tone to the September 13th release. Any hints regarding the expansion of QE3 at the December meeting will be USD negative.
FxEmpire provides in-depth analysis for each currency and commodity we review. Fundamental analysis is provided in three components. We provide a detailed monthly analysis and forecast at the beginning of each month. Then we provide more up to the data analysis and information in our weekly reports
Economic Data October 24, 2012 actual v. forecast
| | | | | | | | | | | |
| --- | --- | --- | --- | --- | --- | --- | --- | --- | --- | --- |
| Date |   | Currency |   |   | Event | Actual |   | Forecast |   | Previous |
| Oct. 24 |   | AUD |   |   | CPI (QoQ)  | 1.4% |   | 1.1% |   | 0.5%  |
|   |   | AUD |   |   | Trimmed Mean CPI (QoQ)  | 0.7% |   | 0.6% |   | 0.5%  |
|   |   | CNY |   |   | Chinese HSBC Manufacturing PMI  | 49.10 |   |   |   | 47.90  |
|   |   | EUR |   |   | French Manufacturing PMI  | 43.5 |   | 44.0 |   | 42.7  |
|   |   | EUR |   |   | German Manufacturing PMI  | 45.7 |   | 48.0 |   | 47.4  |
|   |   | EUR |   |   | German Ifo Business Climate Index  | 100.0 |   | 101.5 |   | 101.4  |
|   |   | EUR |   |   | Manufacturing PMI  | 45.3 |   | 46.6 |   | 46.1  |
|   |   | EUR |   |   | German Current Assessment  | 107.3 |   | 109.8 |   | 110.3  |
|   |   | EUR |   |   | German Business Expectations  | 93.2 |   | 93.7 |   | 93.2  |
|   |   | ZAR |   |   | South African CPI (MoM)  | 0.90% |   | 0.60% |   | 0.20%  |
|   |   | EUR |   |   | German 10-Year Bund Auction  | 1.560% |   |   |   | 1.520%  |
|   |   | GBP |   |   | CBI Industrial Trends Orders  | -23 |   | -6 |   | -8  |
|   |   | USD |   |   | New Home Sales  | 389K |   | 385K |   | 373K  |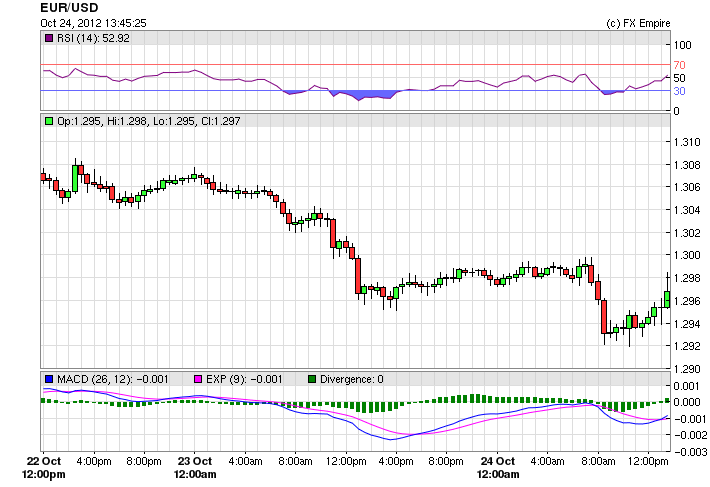 Upcoming Economic Events that affect the CHF, EUR, GBP and USD
| | | | | | |
| --- | --- | --- | --- | --- | --- |
| Date | Time | Currency | Event | Forecast | Previous |
|  Oct. 25 | 09:30 | GBP | | 0.6%  | -0.4%  |
|   | 13:30 | USD | | 0.8%  | -1.6%  |
|   | 13:30 | USD | | 7.1%  | -13.2%  |
|   | 13:30 | USD | | 370K  | 388K  |
|   | 13:30 | USD | | 3255K  | 3252K  |
|   | 15:00 | USD | | 2.1%  | -2.6%  |
Government Bond Auction
Date Time Country 
Oct 25 00:30 Japan 
Oct 25 09:10 Sweden 
Oct 25 15:30 Italy  
Oct 25 17:00 US 
Oct 26 09:10 Italy