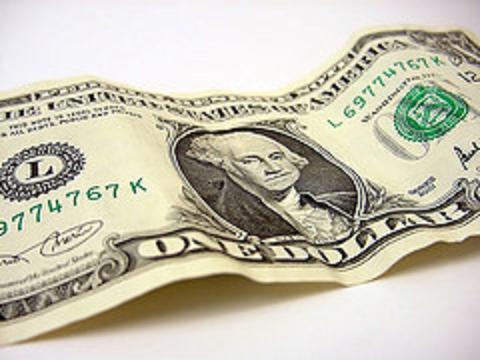 Analysis and Recommendations:
The EUR/USD is pretty steady at 1.3061; Market participants took the trouble of testing the 1.3000 psychological level as support just ahead of the release of the US NFP data for September. More important than a report slightly above the 113k consensus, being at 114k in September, the US nonfarm payrolls in August were revised much higher, from 96k to 143k, which boosted the risk sentiment and provided scope for a rally of the EUR/USD.
The confusing unemployment number continues to disturb traders, unemployment was forecast to rise is 8.2% but instead declined to 7.8% (explain that).
Yesterday, ECB President Draghi reiterated several key points at the press conference following the rate announcement, specifically that the ECB has taken significant action to stem the crisis, putting the onus on governments for taking the next step in easing concerns.  With respect to Greece, Draghi stated that he does not support an extension of debt maturities, as this would amount to monetary financing.  EUR fundamentals remain weak, with German factory orders contracting 1.3% m/m.
FxEmpire provides in-depth analysis for each currency and commodity we review. Fundamental analysis is provided in three components. We provide a detailed monthly analysis and forecast at the beginning of each month. Then we provide more up to the data analysis and information in our weekly reports
Economic Data October 5, 2012 actual v. forecast
| | | | | | | | | | | |
| --- | --- | --- | --- | --- | --- | --- | --- | --- | --- | --- |
| Date |   | Currency |   |   | Event | Actual |   | Forecast |   | Previous |
| Oct. 05 |   | JPY |   |   | Interest Rate Decision  | 0.10% |   | 0.10%  |   | 0.10%  |
|   |   | JPY |   |   | BoJ Press Conference  |   |   |   |   |   |
|   |   | EUR |   |   | GDP (QoQ)  | -0.2% |   | -0.2%  |   | -0.2%  |
|   |   | EUR |   |   | German Factory Orders (MoM)  | -1.3% |   | -0.5%  |   | 0.3%  |
|   |   | BRL |   |   | Brazilian CPI (YoY)  | 5.28% |   | 5.27%  |   | 5.24%  |
|   |   | USD |   |   | Average Hourly Earnings (MoM)  | 0.3% |   | 0.2%  |   | 0.0%  |
|   |   | CAD |   |   | Building Permits (MoM)  | 7.9% |   | -1.0%  |   | -2.8%  |
|   |   | CAD |   |   | Employment Change  | 52.1K |   | 10.0K  |   | 34.3K  |
|   |   | USD |   |   | Nonfarm Payrolls  | 114K |   | 113K  |   | 142K  |
|   |   | USD |   |   | Unemployment Rate  | 7.8% |   | 8.2%  |   | 8.1%  |
|   |   | CAD |   |   | Unemployment Rate  | 7.4% |   | 7.0%  |   | 7.3%  |
|   |   | USD |   |   | Average Weekly Hours  | 34.5 |   | 34.4  |   | 34.4  |
|   |   | USD |   |   | Private Nonfarm Payrolls  | 104K |   | 130K  |   | 97K  |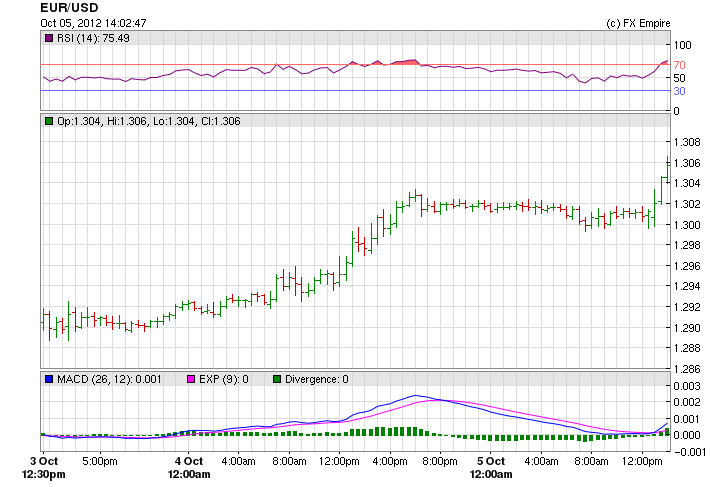 Upcoming Economic Events that affect the CHF, EUR, GBP and USD
| | | | | | |
| --- | --- | --- | --- | --- | --- |
| Date | Time | Currency | Event | Forecast | Previous |
| Oct. 08  | 08:15 | CHF | | 0.3% |   |
|   | 11:00 | EUR | | -0.6% | 1.3% |
Government Bond Auction
Date Time Country 
Oct 08 09:10 Norway 
Oct 08 15:30 Italy  
Oct 09 08:30 Holland 
Oct 09 09:30 UK 
Oct 09 14:30 UK 
Oct 09 17:00 US 
Oct 10 09:10 Italy  
Oct 10 09:10 Sweden 
Oct 10 09:30 Germany 
Oct 10 09:30 Swiss 
Oct 10 14:30 Sweden 
Oct 10 17:00 US