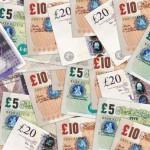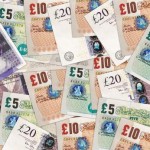 Analysis and Recommendations:
The GBP/USD is trading at 1.6037 adding 23pips. Today's CBI Trades Survey printed well above expectations and above previous months, helping to support the Great British Pound. Weaker consumer lending and house price data weigh on the currency. The softer lending data present a challenge to BoE policymakers, as they had sought to move away from QE and foster growth via the Funding for Lending Scheme announced in July. However, a weakened growth outlook appears to have resuscitated policymakers' support for asset purchases, which were recognized as having helped mitigate economic headwinds in testimony earlier this week.
FxEmpire provides in-depth analysis for each currency and commodity we review. Fundamental analysis is provided in three components. We provide a detailed monthly analysis and forecast at the beginning of each month. Then we provide more up to the data analysis and information in our weekly reports.
Economic Data November 29, 2012 actual v. forecast
| | | | | | | | | | | | | | | |
| --- | --- | --- | --- | --- | --- | --- | --- | --- | --- | --- | --- | --- | --- | --- |
| Date | Time |   | Currency |   | Importance |   | Event | Actual |   | Forecast |   | Previous |   |   |
| Nov. 29 | 00:00 | | AUD | |   | | HIA New Home Sales (MoM)  | 3.4% |   |   |   | -3.7%  | |   |
|   | 00:30 | | AUD | |   | | Private New Capital Expenditure (QoQ)  | 2.8% |   | 2.0%  |   | 3.4%  | |   |
|   | 06:45 | | CHF | |   | | GDP (QoQ)  | 0.6% |   | 0.2%  |   | -0.1%  | |   |
|   | 07:00 | | GBP | |   | | Nationwide HPI (MoM)  | 0.0% |   | 0.1%  |   | 0.6%  | |   |
|   | 08:55 | | EUR | |   | | German Unemployment Rate  | 6.9% |   | 6.9%  |   | 6.9%  | |   |
|   | 08:55 | | EUR | |   | | German Unemployment Change  | 5K |   | 15K  |   | 19K  |   |   |
|   | 11:00 | | GBP | |   | | CBI Distributive Trades Survey  | 33 |   | 18  |   | 30  | |   |
|   | 13:30 | | CAD | |   | | Current Account  | -18.9B |   | -19.0B  |   | -18.4B  |   |   |
|   | 13:30 | | USD | |   | | Initial Jobless Claims  | 393K |   | 390K  |   | 416K  |   |   |
|   | 13:30 | | USD | |   | | GDP (QoQ)  | 2.7% |   | 2.8%  |   | 2.0%  | |   |
|   | 13:30 | | USD | |   | | Continuing Jobless Claims  | 3287K |   | 3323K  |   | 3357K  |   |   |
Upcoming Economic Events that affect the CHF, EUR, GBP and USD
Date

Time

Currency

Event

Forecast

Previous

 Nov. 30

07:45

EUR

-0.1%

0.1%

 

08:00

CHF

1.60

1.67

 
Government Bond Auction
Date Time Country 
Nov 29  10:10  Italy   BTP/CCTeu auction
Nov 29  18:00  US  Usd 29bn 7Y Notes
Dec 03  10:30  Germany  Eur 3.0bn new Jun 2013 (6M) Bubill
Dec 04  01:30  Japan  Auctions 10Y JGBs
Dec 04  10:30  Belgium  Auctions Mar 2013 (3M) & May 2013 (6M) T-bills
Dec 04  15:30  UK  Details 1.75% 2022 conventional Gilt auction on Dec 11 &
Dec 05  09:30  Spain  Bono auction
Dec 05  10:30  Germany  Eur 4.0bn Dec 2014 Schatz
Dec 05  11:00  Norway  Details bond auction on Dec 10
Dec 05  15:30  Sweden  Details nominal bond auction on Dec 12
Dec 06  01:30  Japan  Auctions 30Y JGBs
Dec 06  09:50  France  OAT auction
Dec 06  16:00  US  Announces 3Y Notes on Dec 11, 10Y Notes on Dec 12 & 30Y
Dec 07  16:30  Italy   Details BOT auction on Dec 12