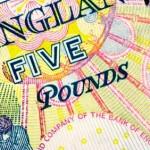 Analysis and Recommendations:
The GBP/USD slide a few pips on disappointing eco data. The pound is trading at 1.6013 at a one-month low after data showed UK manufacturing output fell more than expected and a bigger-than-forecast trade deficit.
Today several eco reports hit the boards in the UK, including a better than expected RICS House Price Balance while Industrial Production came in at forecast of -0.5, but manufacturing production dropped well below forecast along with the UK trade balance.
There was little in the way of eco data in the US or most of Europe today, but the US dollar gained momentum ahead of earning season which begins after markets close today.
FxEmpire provides in-depth analysis for each currency and commodity we review. Fundamental analysis is provided in three components. We provide a detailed monthly analysis and forecast at the beginning of each month. Then we provide more up to the data analysis and information in our weekly reports.
Economic Data October 9, 2012 actual v. forecast
| | | | | | | | | | | | | |
| --- | --- | --- | --- | --- | --- | --- | --- | --- | --- | --- | --- | --- |
| Date |   | Currency |   |   | Event | Actual |   | Forecast |   | Previous |   |   |
| Oct. 09 |   | GBP |   |   | RICS House Price Balance  | -15% |   | -20%  |   | -18%  |   |   |
|   |   | JPY |   |   | Adjusted Current Account  | 0.72T |   | 0.52T  |   | 0.34T  |   |   |
|   |   | AUD |   |   | NAB Business Confidence  | 0 |   |   |   | -3  |   |   |
|   |   | GBP |   |   | Industrial Production (MoM)  | -0.5% |   | -0.5%  |   | 2.8%  |   |   |
|   |   | GBP |   |   | Manufacturing Production (MoM)  | -1.1% |   | -0.6%  |   | 3.1%  |   |   |
|   |   | GBP |   |   | Trade Balance  | -9.8B |   | -8.5B  |   | -7.3B  |   |   |
|   |   | GBP |   |   | Industrial Production (YoY)  | -1.2% |   | -1.1%  |   | -0.8%  |   |   |
|   |   | CAD |   |   | Housing Starts  | 220.2K |   | 208.0K  |   | 225.3K  |   |   |
|   |   | GBP |   |   | NIESR GDP Estimate  | 0.8% |   |   |   | 0.1%  |   |   |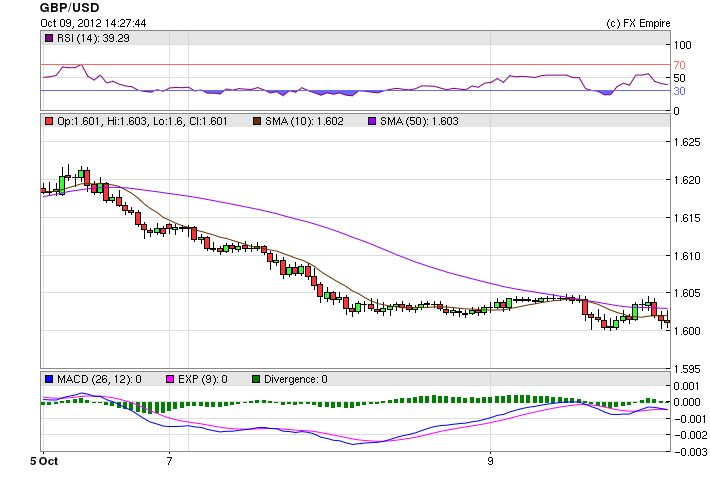 Upcoming Economic Events that affect the CHF, EUR, GBP and USD
| | | | | | |
| --- | --- | --- | --- | --- | --- |
| Date | Time | Currency | Event | Forecast | Previous |
|  Oct. 11 | 07:00 | EUR | | 2.0% | 2.0% |
|   | 07:45 | EUR | |   | 0.7% |
| Oct. 12  | 10:00 | EUR | | -0.5% | 0.6% |
Government Bond Auction
Date Time Country 
Oct 10 09:10 Italy  
Oct 10 09:10 Sweden 
Oct 10 09:30 Germany 
Oct 10 09:30 Swiss 
Oct 10 14:30 Sweden 
Oct 10 17:00 US 
Oct 11 09:10 Italy  
Oct 11 09:10 Sweden 
Oct 11 09:30 UK 
Oct 11 15:00 US 
Oct 11 17:00 US 
Oct 12 09:30 Germany 
Oct 12 10:00 Belgium