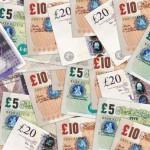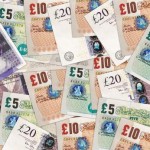 Analysis and Recommendations:
The GBP/USD climbed today to trade at 1.6041 adding 0.0035. Concerns about a weak UK economy and the prospect of the Bank of England opting to extend its quantitative easing program in November were expected to keep sterling under pressure against the dollar and cap any gains versus the euro.
BoE policymaker Martin Weale told the Daily Mail newspaper he was concerned another round of QE may not be "compatible" with the Bank of England's inflation target but he also warned Britain was at risk of a 'triple-dip' recession.
The US today, surprised markets with a better than forecast unemployment report, supporting the print of the nonfarm report last week.
FxEmpire provides in-depth analysis for each currency and commodity we review. Fundamental analysis is provided in three components. We provide a detailed monthly analysis and forecast at the beginning of each month. Then we provide more up to the data analysis and information in our weekly reports.
Economic Data October 11, 2012 actual v. forecast
| | | | | | | | | |
| --- | --- | --- | --- | --- | --- | --- | --- | --- |
| Date |   | Currency |   |   | Event | Actual | Forecast | Previous |
| Oct. 11 | | JPY | | | Monetary Policy Meeting Minutes  |   |   |   |
|   | | AUD | | | Employment Change  | 14.5K | 3.8K  | -9.1K  |
|   | | AUD | | | Unemployment Rate  | 5.4% | 5.3%  | 5.1%  |
|   | | KRW | | | South Korean Interest Rate Decision  | 2.75% | 2.75%  | 3.00%  |
|   | | EUR | | | German CPI (MoM)  | 0.0% | 0.0%  | 0.4%  |
|   | | EUR | | | German CPI (YoY)  | 2.0% | 2.0%  | 2.1%  |
|   | | INR | | | Indian Trade Balance  | -18.1B |   | -15.6B  |
|   | | EUR | | | French CPI (MoM)  | -0.3% | 0.1%  | 0.7%  |
|   | | HUF | | | Hungarian CPI (YoY)  | 6.6% | 6.4%  | 6.0%  |
|   | | SEK | | | Swedish CPI (YoY)  | 0.4% | 0.7%  | 0.7%  |
|   | | EUR | | | ECB Monthly Report  |   |   |   |
|   | | USD | | | Import Price Index (MoM)  | 1.1% | 0.7%  | 1.1%  |
|   | | CAD | | | Trade Balance  | -1.3B | -2.0B  | -2.5B  |
|   | | USD | | | Trade Balance  | -44.2B | -44.0B  | -42.5B  |
|   | | USD | | | Initial Jobless Claims  | 339K | 370K  | 369K  |
|   | | USD | | | Continuing Jobless Claims  | 3273K | 3275K  | 3288K  |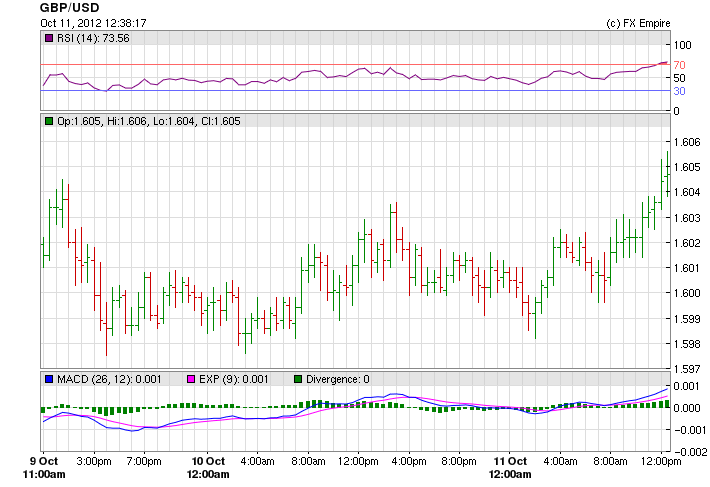 Upcoming Economic Events that affect the CHF, EUR, GBP and USD
| | | | | | |
| --- | --- | --- | --- | --- | --- |
| Date | Time | Currency | Event | Forecast | Previous |
|  Oct. 12 | 10:00 | EUR | | -0.4%  | 0.6%  |
|   | 13:30 | USD | | 0.2%  | 0.2%  |
|   | 13:30 | USD | | 0.8%  | 1.7%  |
|   | 14:55 | USD | | 77.9  | 78.3  |
Government Bond Auction
Date Time Country 
Oct 12 09:30 Germany 
Oct 12 10:00 Belgium