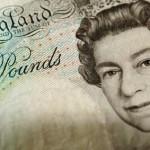 Analysis and Recommendations:
The GBP/USD is trading at 1.6069 fairly flat on the day, holding close to a one-month low against the dollar and seen vulnerable due to the possibility of more monetary easing from the Bank of England.
Traders were wary that data later in the week - including inflation, jobs and retail sales figures, as well as BoE minutes - could highlight a weak UK economy and add to the risk of the BoE opting for more asset-buying quantitative easing next month. QE is usually negative for the pound as it increases the supply of the currency.
But there was little in the way of UK data or events on Monday and analysts said this was likely to leave the pound tracking movements in the euro and the dollar for now. Across the Atlantic US retail sales skyrocketed. With a week of positive data, it is unlikely that the US Fed will have to add any additional stimulus, helping to support the greenback.
Uncertainty over when Spain may ask for a bailout, a prerequisite for the European Central Bank to start buying its bonds, continued to weigh on the euro and other perceived riskier currencies, including sterling. A breakthrough on Spain looked unlikely at a summit of European leaders this week, with euro zone officials telling Reuters that an aid request from Spain may come in November.
FxEmpire provides in-depth analysis for each currency and commodity we review. Fundamental analysis is provided in three components. We provide a detailed monthly analysis and forecast at the beginning of each month. Then we provide more up to the data analysis and information in our weekly reports.
Economic Data October 15, 2012 actual v. forecast
| | | | | | | | | | | |
| --- | --- | --- | --- | --- | --- | --- | --- | --- | --- | --- |
| Date |   | Currency |   |   | Event | Actual |   | Forecast |   | Previous |
| Oct. 15 |   | GBP |   |   | Rightmove House Price Index (MoM)  | 3.5% |   |   |   | -0.6%  |
|   |   | AUD |   |   | Home Loans (MoM)  | 1.8% |   | 1.4%  |   | -0.7%  |
|   |   | CNY |   |   | Chinese CPI (YoY)  | 1.9% |   | 1.9%  |   | 2.0%  |
|   |   | CNY |   |   | Chinese PPI (YoY)  | -3.6% |   | -3.6%  |   | -3.5%  |
|   |   | CNY |   |   | Chinese CPI (MoM)  | 0.3% |   | 0.4%  |   | 0.6%  |
|   |   | JPY |   |   | Industrial Production (MoM)  | -1.6% |   | -1.3%  |   | -1.3%  |
|   |   | TRY |   |   | Turkish Quarterly Unemployment Rate  | 8.40% |   | 8.20%  |   | 8.00%  |
|   |   | CHF |   |   | PPI (MoM)  | 0.3% |   | 0.2%  |   | 0.5%  |
|   |   | PLN |   |   | Polish CPI (YoY)  | 3.8% |   | 3.9%  |   | 3.8%  |
|   |   | USD |   |   | Core Retail Sales (MoM)  | 1.1% |   | 0.6%  |   | 1.0%  |
|   |   | USD |   |   | Retail Sales (MoM)  | 1.1% |   | 0.8%  |   | 1.2%  |
|   |   | USD |   |   | NY Empire State Manufacturing Index  | -6.2 |   | -4.5  |   | -10.4  |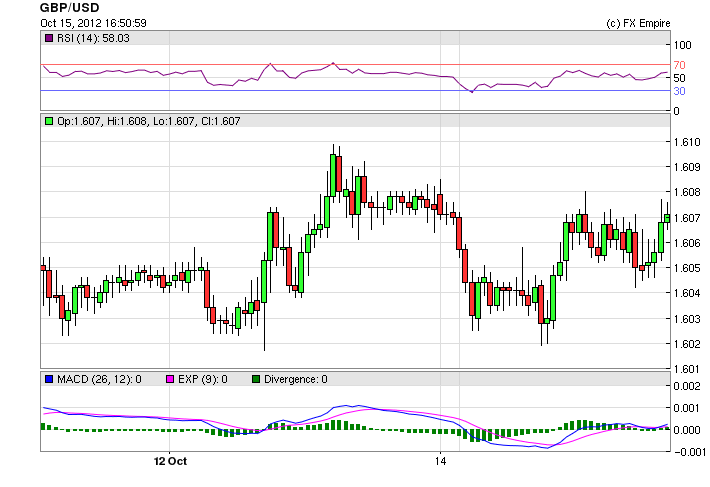 Upcoming Economic Events that affect the CHF, EUR, GBP and USD
| | | | | | |
| --- | --- | --- | --- | --- | --- |
| Date | Time | Currency | Event | Forecast | Previous |
| Oct. 16 | 09:30 | GBP | | 2.2% | 2.5% |
|   | 09:30 | GBP | | -0.1% | 2.0% |
|   | 09:30 | GBP | | 0.4% | 0.5% |
|   | 09:30 | GBP | | -0.8% | 1.4% |
|   | 10:00 | EUR | | 2.7% | 2.7% |
|   | 10:00 | EUR | | -16.0 | -18.2 |
|   | 10:00 | EUR | |   | 1.5% |
|   | 13:30 | USD | | 0.2% | 0.1% |
|   | 13:30 | USD | | 0.4% | 0.6% |
|   | 13:30 | USD | | 1.8% | 1.7% |
|   | 13:30 | USD | | 2.0% | 1.9% |
|   | 14:00 | USD | |   | 67.0B |
|   | 14:15 | USD | | 0.2% | -1.2% |
| Oct. 17 | 09:30 | GBP | |   | 1.5% |
|   | 09:30 | GBP | |   | -15.0K |
| Oct. 18 | 09:30 | GBP | | 0.4% | -0.2% |
|   | 09:30 | GBP | | 2.1% | 2.7% |
Government Bond Auction
Date Time Country 
Oct 16 08:30 Spain 
Oct 16 09:10 Greece 
Oct 16 09:30 Belgium 
Oct 17 09:10 Sweden 
Oct 17 09:30 Germany 
Oct 17 09:30 Portugal 
Oct 17 10:00 Norway 
Oct 17 14:30 Sweden 
Oct 18 08:30 Spain 
Oct 18 08:50 France 
Oct 18 09:30 UK 
Oct 18 09:50 France 
Oct 18 14:30 Sweden 
Oct 18 15:00 US 
Oct 18 17:00 US