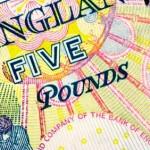 Analysis and Recommendations:
The GBP/USD climbed today, to trade at 1.6117 adding 0.0046. In the UK, consumer price inflation in September rose 0.4 percent from a month ago, in line with expectations, but slowing from a 0.5 percent rise in August. For the year, inflation rose 2.2 percent in September, lower than the 2.5 percent annual rise seen in August and also in line with forecasts.
Today's data was so in line with expectations we didn't see too much reaction in cable even though it makes more QE in November a bit more likely.
The rate of inflation remains above the Bank of England's 2.0% target, but the Bank of England will not be obliged to write to the Chancellor of the Exchequer, as the inflation rate is less than a percentage point above or below its target. Core CPI, which excludes food, energy, alcohol, and tobacco costs held steady at a seasonally adjusted 2.1% in September, in line with expectations.
The retail price index rose 2.6% last month, matching market expectations, after increasing 2.9% August. 
FxEmpire provides in-depth analysis for each currency and commodity we review. Fundamental analysis is provided in three components. We provide a detailed monthly analysis and forecast at the beginning of each month. Then we provide more up to the data analysis and information in our weekly reports.
Economic Data October 16, 2012 actual v. forecast
| | | | | | | | | | | | | |
| --- | --- | --- | --- | --- | --- | --- | --- | --- | --- | --- | --- | --- |
| Date | Time |   | Currency |   | Importance |   | Event | Actual |   | Forecast |   | Previous |
| Oct. 16 | 01:30 |   | AUD |   |   |   | Monetary Policy Meeting Minutes  |   |   |   |   |   |
|   | 09:30 |   | GBP |   |   |   | Core CPI (YoY)  | 2.1% |   | 2.1% |   | 2.1%  |
|   | 09:30 |   | GBP |   |   |   | CPI (YoY)  | 2.2% |   | 2.2% |   | 2.5%  |
|   | 09:30 |   | GBP |   |   |   | PPI Input (MoM)  | -0.2% |   | -0.1% |   | 1.9%  |
|   | 09:30 |   | GBP |   |   |   | CPI (MoM)  | 0.4% |   | 0.4% |   | 0.5%  |
|   | 09:30 |   | GBP |   |   |   | PPI Input (YoY)  | -1.2% |   | -0.8% |   | 1.1%  |
|   | 10:00 |   | EUR |   |   |   | CPI (YoY)  | 2.6% |   | 2.7% |   | 2.7%  |
|   | 10:00 |   | EUR |   |   |   | German ZEW Economic Sentiment  | -11.5 |   | -15.0 |   | -18.2  |
|   | 10:00 |   | EUR |   |   |   | ZEW Economic Sentiment  | -1.4 |   | -1.1 |   | -3.8  |
|   | 10:00 |   | EUR |   |   |   | Core CPI (YoY)  | 1.5% |   | 1.6% |   | 1.5%  |
|   | 13:30 |   | USD |   |   |   | Core CPI (MoM)  | 0.1% |   | 0.2% |   | 0.1%  |
|   | 13:30 |   | USD |   |   |   | CPI (MoM)  | 0.6% |   | 0.5% |   | 0.6%  |
|   | 13:30 |   | CAD |   |   |   | Foreign Securities Purchases  | 6.90B |   | 8.72B |   | 6.67B  |
|   | 13:30 |   | CAD |   |   |   | Manufacturing Sales (MoM)  | 1.50% |   | 1.00% |   | -0.80%  |
|   | 13:30 |   | USD |   |   |   | CPI (YoY)  | 2.0% |   | 1.9% |   | 1.7%  |
|   | 13:30 |   | USD |   |   |   | Core CPI (YoY)  | 2.0% |   | 2.0% |   | 1.9%  |
|   | 14:00 |   | USD |   |   |   | TIC Net Long-Term Transactions  | 90.0B |   | 45.3B |   | 67.2B  |
|   | 14:15 |   | USD |   |   |   | Industrial Production (MoM)  | 0.4% |   | 0.2%  |   | -1.4%  |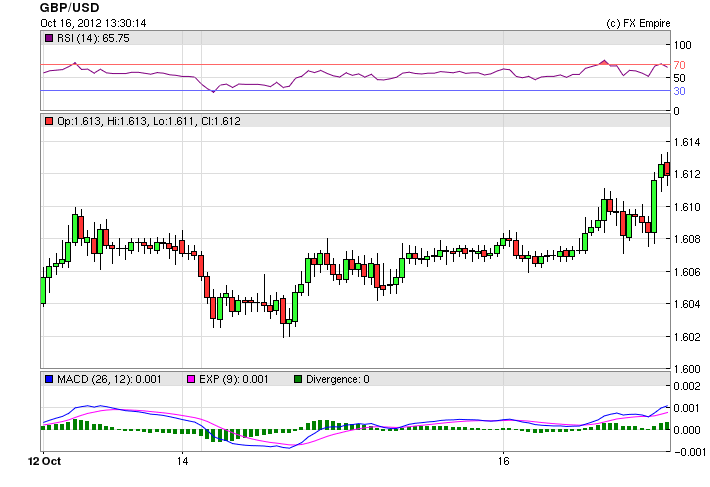 Upcoming Economic Events that affect the CHF, EUR, GBP and USD
| | | | | | |
| --- | --- | --- | --- | --- | --- |
| Date | Time | Currency | Event | Forecast | Previous |
| Oct. 17 | 09:30 | GBP | |   | 1.5% |
|   | 09:30 | GBP | |   | -15.0K |
| Oct. 18 | 09:30 | GBP | | 0.4% | -0.2% |
|   | 09:30 | GBP | | 2.1% | 2.7% |
Government Bond Auction
Date Time Country 
Oct 17 09:10 Sweden 
Oct 17 09:30 Germany 
Oct 17 09:30 Portugal 
Oct 17 10:00 Norway 
Oct 17 14:30 Sweden 
Oct 18 08:30 Spain           
Oct 18 08:50 France 
Oct 18 09:30 UK 
Oct 18 09:50 France 
Oct 18 14:30 Sweden 
Oct 18 15:00 US 
Oct 18 17:00 US