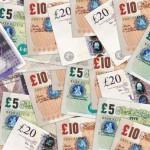 Analysis and Recommendations:
The GBP/USD is trading at 1.6129 almost flat to yesterday. With the USD fluctuating between small gains and losses the market has had very little reaction to UK retail sales which reported well over forecast. All eyes are on the EU Summit beginning today and after relief that Chinese data was at forecast or better markets are a bit relaxed. Most traders were worried that the data would miss forecast.
Strategists said improving data raised the possibility of the economy recovering in the third quarter of 2012 after three consecutive quarters of contraction. We have had a couple of modest data surprises that argue the underlying trend might be stronger than people expected. The strength of the UK economy was only one factor affecting sterling, however, with expectations of more monetary easing from the Bank of England in November and developments in the euro zone also having an impact.
FxEmpire provides in-depth analysis for each currency and commodity we review. Fundamental analysis is provided in three components. We provide a detailed monthly analysis and forecast at the beginning of each month. Then we provide more up to the data analysis and information in our weekly reports.
Economic Data October 18, 2012 actual v. forecast
| | | | | | | | | | | | | |
| --- | --- | --- | --- | --- | --- | --- | --- | --- | --- | --- | --- | --- |
| Date |   | Currency |   |   | Event | Actual |   | Forecast |   | Previous |   |   |
| Oct. 18 |   | AUD |   |   | NAB Quarterly Business Confidence  | -2.00 |   |   |   | -2.00  |   |   |
|   |   | CNY |   |   | Chinese Fixed Asset Investment (YoY)  | 20.5% |   | 20.2%  |   | 20.2%  |   |   |
|   |   | CNY |   |   | Chinese GDP (YoY)  | 7.4% |   | 7.4%  |   | 7.6%  |   |   |
|   |   | CNY |   |   | Chinese Industrial Production (YoY)  | 9.2% |   | 9.0%  |   | 8.9%  |   |   |
|   |   | CNY |   |   | Chinese Retail Sales (YoY)  | 14.2% |   | 13.2%  |   | 13.2%  |   |   |
|   |   | GBP |   |   | Retail Sales (MoM)  | 0.6% |   | 0.4%  |   | -0.1%  |   |   |
|   |   | GBP |   |   | Retail Sales (YoY)  | 2.5% |   | 2.1%  |   | 2.5%  |   |   |
|   |   | EUR |   |   | Spanish 10-Year Obligacion Auction  | 5.458% |   |   |   | 5.666%  |   |   |
|   |   | USD |   |   | Initial Jobless Claims  | 388K |   | 365K  |   | 342K  |   |   |
|   |   | CAD |   |   | Wholesale Sales (MoM)  | 0.5% |   | 0.2%  |   | -0.7%  |   |   |
|   |   | USD |   |   | Continuing Jobless Claims  | 3252K |   | 3275K  |   | 3281K  |   |   |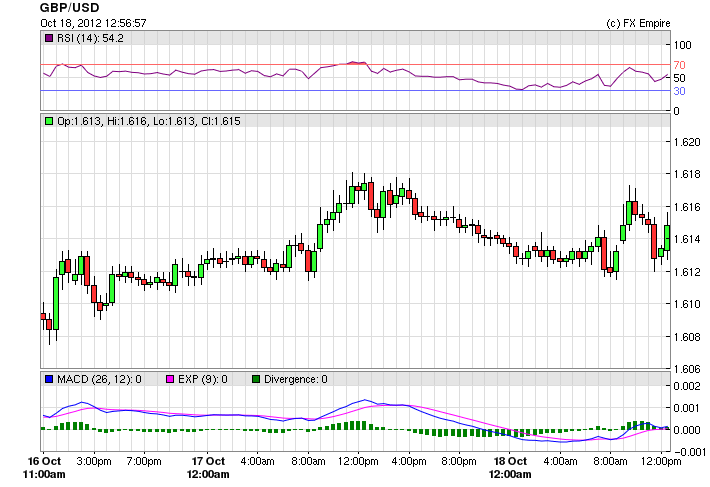 Upcoming Economic Events that affect the CHF, EUR, GBP and USD
| | | | | | |
| --- | --- | --- | --- | --- | --- |
| Date | Time | Currency | Event | Forecast | Previous |
| Oct. 19  | 15:00 | USD | | 4.73M  | 4.82M  |
Government Bond Auction
Date Time Country 
Oct 21 10:30 Portugal 
Oct 22 09:10 Norway 
Oct 23 08:30 Spain 
Oct 23 14:30 UK 
Oct 23 17:00 US 
Oct 24 09:10 Sweden 
Oct 24 09:30 Germany 
Oct 24 14:30 Sweden 
Oct 24 15:30 Italy  
Oct 24 16:30 US 
Oct 25 00:30 Japan 
Oct 25 09:10 Sweden 
Oct 25 15:30 Italy  
Oct 25 17:00 US 
Oct 26 09:10 Italy