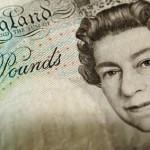 Analysis and Recommendations:
The GBP/USD climbed slightly in a quiet market to trade at 1.6033. Outside moves in the euro, this was the only pair to show significant activity. Sterling traded higher against the dollar on Monday and looked set to hold firm after a run of better UK data that have bolstered expectations the economy is emerging from recession.
It slipped to a four-month low against the euro however, after regional elections in Spain saw Spanish Prime Minister Mariano Rajoy gain backing in his home region of Galicia, a boost for his austerity-focused government.
Traders are expecting preliminary UK GDP data on Thursday to show the economy grew in the third quarter of 2012 after three consecutive quarters of contraction. But the UK economy has remained suspicious with on again off again data. Earlier retail sales and jobs reported positive numbers.
FxEmpire provides in-depth analysis for each currency and commodity we review. Fundamental analysis is provided in three components. We provide a detailed monthly analysis and forecast at the beginning of each month. Then we provide more up to the data analysis and information in our weekly reports.
Economic Data October 22, 2012 actual v. forecast
| | | | | | | | | | | |
| --- | --- | --- | --- | --- | --- | --- | --- | --- | --- | --- |
| Date |   | Currency |   |   | Event | Actual |   | Forecast |   | Previous |
| Oct. 22 |   | JPY |   |   | Trade Balance  | -0.98T |   | -0.74T  |   | -0.46T  |
|   |   | JPY |   |   | BoJ Governor Shirakawa Speaks  |   |   |   |   |   |
|   |   | TWD |   |   | Taiwanese Unemployment Rate  | 4.30% |   | 4.30%  |   | 4.29%  |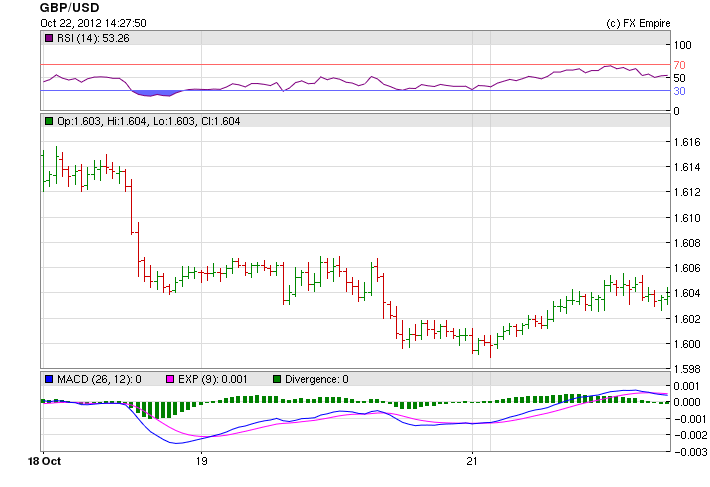 Upcoming Economic Events that affect the CHF, EUR, GBP and USD
| | | | | | |
| --- | --- | --- | --- | --- | --- |
| Date | Time | Currency | Event | Forecast | Previous |
| Oct. 24  | 07:58 | EUR | | 44.0 | 42.7  |
|   | 08:28 | EUR | | 48.0 | 47.4  |
|   | 09:00 | EUR | | 101.6 | 101.4  |
|   | 09:00 | EUR | | 109.7 | 110.3  |
|   | 09:00 | EUR | | 94.3 | 93.2  |
|   | 11:00 | GBP | |   | -8  |
|   | 15:00 | USD | | 385K | 373K |
| Oct.26  | 07:00 | EUR | | 5.9 | 5.9  |
|   | 08:00 | CHF | | 1.67 | 1.67  |
Government Bond Auction
Date Time Country 
Oct 23 08:30 Spain 
Oct 23 14:30 UK 
Oct 23 17:00 US 
Oct 24 09:10 Sweden 
Oct 24 09:30 Germany 
Oct 24 14:30 Sweden 
Oct 24 15:30 Italy  
Oct 24 16:30 US 
Oct 25 00:30 Japan 
Oct 25 09:10 Sweden 
Oct 25 15:30 Italy  
Oct 25 17:00 US 
Oct 26 09:10 Italy