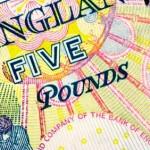 Analysis and Recommendations:
The GBP/USD followed most European currencies giving way to the US dollar. The GBP is trading at 1.5929. The US dollar climbed in early trading on strong US economic outlook and on Moody's downgrade of several Spanish regions.
GBPUSD has been trading within a relatively narrow range, close to its 50 day MA,  with movement driven by broader market sentiment in the absence of high level domestic data ahead of Thursday's Q3 GDP release.   Mortgage approvals have come in better than expected, suggesting that the FLS is providing support to lending markets, and leaving market participants more confident with a view that the BoE remains on hold.
FxEmpire provides in-depth analysis for each currency and commodity we review. Fundamental analysis is provided in three components. We provide a detailed monthly analysis and forecast at the beginning of each month. Then we provide more up to the data analysis and information in our weekly reports.
Economic Data October 23, 2012 actual v. forecast
| | | | | | | | | | | |
| --- | --- | --- | --- | --- | --- | --- | --- | --- | --- | --- |
| Date |   | Currency |   |   | Event | Actual |   | Forecast |   | Previous |
| Oct. 23 |   | PLN |   |   | Polish Unemployment Rate  | 12.40% |   | 12.50% |   | 12.40%  |
|   |   | GBP |   |   | BBA Mortgage Approvals  | 31.2K |   | 30.9K |   | 30.7K  |
|   |   | CAD |   |   | Core Retail Sales (MoM)  | 0.4% |   | 0.2% |   | 0.5%  |
|   |   | CAD |   |   | Retail Sales (MoM)  | 0.3% |   | 0.4% |   | 0.7%  |
|   |   | CAD |   |   | Interest Rate Decision  | 1.00% |   | 1.00% |   | 1.00%  |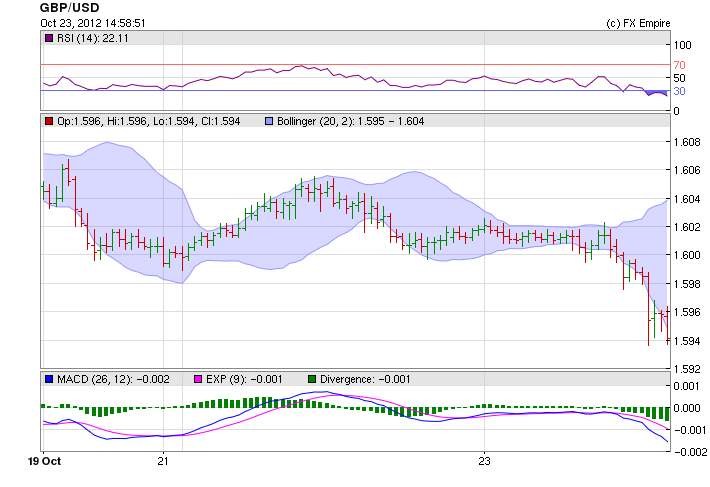 Upcoming Economic Events that affect the CHF, EUR, GBP and USD
| | | | | | |
| --- | --- | --- | --- | --- | --- |
| Date | Time | Currency | Event | Forecast | Previous |
| Oct. 24  | 07:58 | EUR | | 44.0 | 42.7  |
|   | 08:28 | EUR | | 48.0 | 47.4  |
|   | 09:00 | EUR | | 101.6 | 101.4  |
|   | 09:00 | EUR | | 109.7 | 110.3  |
|   | 09:00 | EUR | | 94.3 | 93.2  |
|   | 11:00 | GBP | |   | -8  |
|   | 15:00 | USD | | 385K | 373K |
| Oct.26  | 07:00 | EUR | | 5.9 | 5.9  |
|   | 08:00 | CHF | | 1.67 | 1.67  |
Government Bond Auction
Date Time Country 
Oct 24 09:10 Sweden 
Oct 24 09:30 Germany 
Oct 24 14:30 Sweden 
Oct 24 15:30 Italy  
Oct 24 16:30 US 
Oct 25 00:30 Japan 
Oct 25 09:10 Sweden 
Oct 25 15:30 Italy  
Oct 25 17:00 US 
Oct 26 09:10 Italy