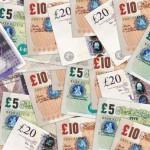 Analysis and Recommendations:
The GBP/USD climbed to 1.6115 on a strong GBP read today, coming in well above forecast. Sterling received a much-needed boost on Thursday when the British government's official GDP estimate for Q3 showed a quarterly increase of 1.0% - well ahead of analysts' expectations of a 0.6% print. The figure showed that the UK economy, which had spent the first half of 2012 in a deep slumber, grew by its largest quarterly amount since 2007 during the three months to the end of September. The uptick in activity was attributed to an increased spending by British citizens and an influx of foreign visitors thanks to the London 2012 Olympic Games and the Queen's Jubilee celebrations. Whether Britain's fragile economy can move forward and use the momentum of these one-off events to build sustained growth into 2013 remains to be seen. 
A strong US dollar limited gains today.
FxEmpire provides in-depth analysis for each currency and commodity we review. Fundamental analysis is provided in three components. We provide a detailed monthly analysis and forecast at the beginning of each month. Then we provide more up to the data analysis and information in our weekly reports.
Economic Data October 25, 2012 actual v. forecast
| | | | | | | | | | | |
| --- | --- | --- | --- | --- | --- | --- | --- | --- | --- | --- |
| Date |   | Currency |   |   | Event | Actual |   | Forecast |   | Previous |
| Oct. 25 |   | HUF |   |   | Hungarian Retail Sales (YoY)  | -2.40% |   | -2.20%  |   | -2.60%  |
|   |   | SEK |   |   | Swedish Interest Rate Decision  | 1.25% |   | 1.25%  |   | 1.25%  |
|   |   | GBP |   |   | GDP (QoQ)  | 1.0% |   | 0.6%  |   | -0.4%  |
|   |   | GBP |   |   | GDP (YoY)  | 0.0% |   | -0.5%  |   | -0.5%  |
|   |   | BRL |   |   | Brazilian Unemployment Rate  | 5.4% |   | 5.3%  |   | 5.3%  |
|   |   | USD |   |   | Core Durable Goods Orders (MoM)  | 2.0% |   | 0.8%  |   | -2.1%  |
|   |   | USD |   |   | Durable Goods Orders (MoM)  | 9.9% |   | 7.1%  |   | -13.1%  |
|   |   | USD |   |   | Initial Jobless Claims  | 369K |   | 370K  |   | 392K  |
|   |   | USD |   |   | Continuing Jobless Claims  | 3254K |   | 3255K  |   | 3256K  |
|   |   | MXN |   |   | Mexican Trade Balance  | 0.234B |   | -1.318B  |   | -0.979B  |
|   |   | USD |   |   | Pending Home Sales (MoM)  | 0.3% |   | 2.1%  |   | -2.6%  |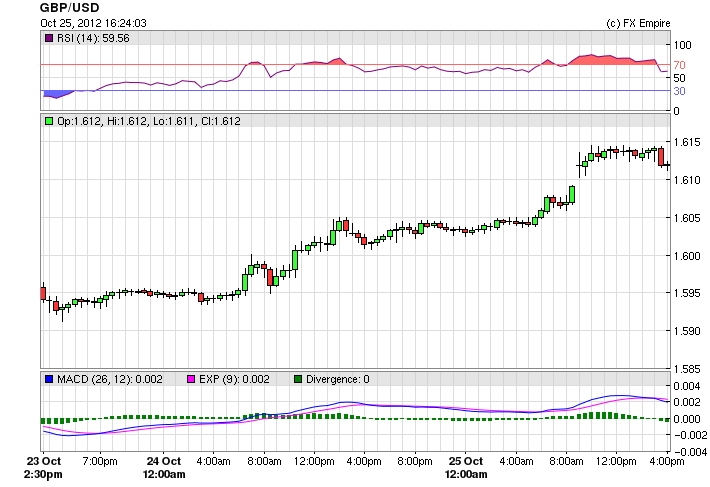 Upcoming Economic Events that affect the CHF, EUR, GBP and USD
| | | | | | |
| --- | --- | --- | --- | --- | --- |
| Date | Time | Currency | Event | Forecast | Previous |
| Oct. 26  | 07:00 | EUR | | 5.9  | 5.9  |
|   | 08:00 | CHF | | 1.63  | 1.67  |
|   | 13:30 | USD | | 1.9%  | 1.3%  |
|   | 14:55 | USD | | 83.0  | 83.1  |
Government Bond Auction
Date Time Country 
Oct 26 09:10 Italy