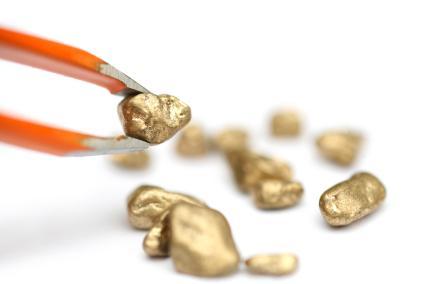 Analysis and Recommendations:
Gold climbed to 1733.95 adding over 19.00 today, as speculators worried over the outcome of negotiations between lawmakers in the US to stop the "fiscal cliff". With the Thanksgiving holiday this week leading into Christmas recess, time until the first of the year is limited.
Although late in the day, US home sales printed above forecast giving the US dollar a bit of strenght. Also tomorrow the EU meeting takes place where hopes are that Greece's current financial problems will be resolved.
Gold is expected to continue to climb as the dollar continues to ease and escalating tensions from the Middle East favor gold prices as investors sort to the safe haven amidst global economic and political uncertainties
Meanwhile, holdings of gold-backed exchange-traded funds rose to a record high of 75.421 million ounces on Nov 16th. Brightening economic growth prospects in China lifted base metals in LME. Except for aluminum, other metals rose with copper gaining about one per cent followed by nickel. Hopes that the US will avert a fiscal crisis too supported the sentiments.
FxEmpire provides in-depth analysis for each currency and commodity we review. Fundamental analysis is provided in three components. We provide a detailed monthly analysis and forecast at the beginning of each month. Then we provide more up to the data analysis and information in our weekly reports.
Economic Data November 19, 2012 actual v. forecast
| | | | | | | | | | | | | |
| --- | --- | --- | --- | --- | --- | --- | --- | --- | --- | --- | --- | --- |
| Date |   | Currency |   |   | Event | Actual |   | Forecast |   | Previous |   |   |
| Nov. 19 |   | GBP |   |   | Rightmove House Price Index (MoM)  | -2.6% |   |   |   | 3.5%  |   |   |
|   |   | USD |   |   | Existing Home Sales  | 4.79M  |   | 4.75M  |   | 4.75M  |   |   |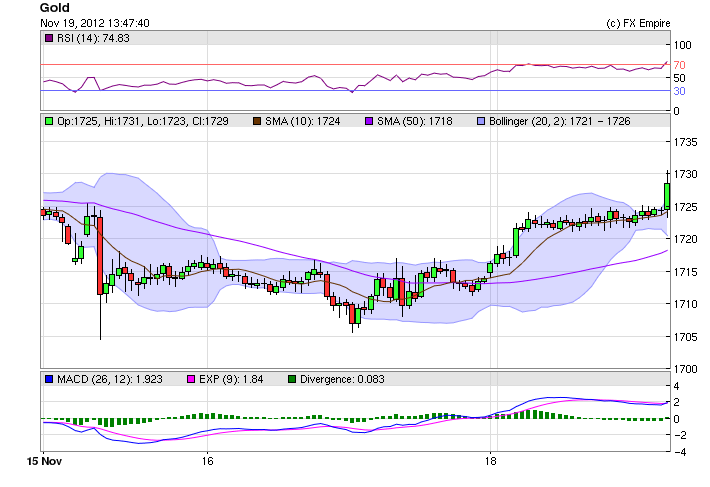 Upcoming Economic Events that affect the CHF, EUR, GBP and USD
| | | | | | |
| --- | --- | --- | --- | --- | --- |
| Date | Time | Currency | Event | Forecast | Previous |
| Nov. 20 | 13:30 | USD | | 0.865M | 0.890M |
|   | 13:30 | USD | | 0.840M | 0.872M |
| Nov. 21 | 13:30 | USD | | 400K | 439K |
|   | 13:30 | USD | | 3338K | 3334K |
|   | 14:55 | USD | | 84.5 | 84.9 |
| Nov. 22 | 01:45 | CNY | |   | 49.50 |
|   | 07:58 | EUR | |   | 43.7 |
|   | 08:28 | EUR | |   | 46.0 |
|   | 11:00 | GBP | | -19 | -23 |
| Nov. 23 | 07:00 | EUR | |   | 0.2% |
|   | 07:00 | EUR | |   | 0.4% |
|   | 09:00 | EUR | | 99.5 | 100.0 |
|   | 09:00 | EUR | | 106.3 | 107.3 |
|   | 09:00 | EUR | | 93.2 | 93.2 |
Government Bond Auction
Date Time Country 
Nov 20 09:30 Spain
Nov 20 10:10 Greece 
Nov 20 10:30 UK 
Nov 21 10:30 Germany 
Nov 21 15:10 Sweden 
Nov 21 16:00 US 
Nov 21 18:00 US 
Nov 22 09:30 Spain 
Nov 22 10:10 Sweden 
Nov 23 16:30 Italy