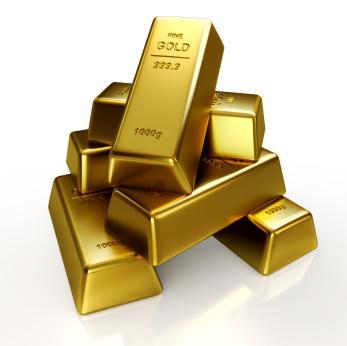 Analysis and Recommendations:
Gold continued to be directionless trading at 1764.75 off less than 1 USD today. The US dollar rose to its one month high against a basket of currencies while the Euro edged lower but stayed in a fairly tight range.. Worries about the ability of the Eurozone policy makers to control the region's crisis weighed on the euro and bullion.
German Chancellor Angela Merkel failed to commit additional support to the debt laded Greece defying bailout request influenced the EUR sentiments as well. The IMF slashed its global growth forecast to 3.3 percent from an earlier estimate of 3.5 percent earlier. The dollar index witnessed some buying interest and trade back over the 80 mark as investors turned to the greenback after a weak global growth outlook. Meanwhile Gold-Euro correlation seems to weaken further to 0.71 from its earlier peak of 0.96. However, as per CFTC data, speculative interest in bullion seem steady with the net length in US futures and options struck above one year high. Holdings of gold backed exchange traded fund continued to rise posting its record levels. Physical demand for bullion in Asia is slightly recovering and is likely to zoom in coming days due to upcoming festive and marriage season in India
Otherwise this was a very quiet trading day, devoid of news and data.
FxEmpire provides in-depth analysis for each currency and commodity we review. Fundamental analysis is provided in three components. We provide a detailed monthly analysis and forecast at the beginning of each month. Then we provide more up to the data analysis and information in our weekly reports.
Economic Data October 10, 2012 actual v. forecast
| | | | | | | | | | | |
| --- | --- | --- | --- | --- | --- | --- | --- | --- | --- | --- |
| Date |   | Currency |   |   | Event | Actual |   | Forecast |   | Previous |
| Oct. 10 |   | KRW |   |   | South Korean Unemployment Rate  | 3.1% |   | 3.2%  |   | 3.1%  |
|   |   | AUD |   |   | Westpac Consumer Sentiment  | 1.00% |   |   |   | 1.60%  |
|   |   | KRW |   |   | South Korean M2 Money supply  | 9.20% |   |   |   | 9.00%  |
|   |   | EUR |   |   | German WPI (MoM)  | 1.3% |   | 0.5%  |   | 1.1%  |
|   |   | JPY |   |   | Machine Tool Orders (YoY)  | -3.0% |   |   |   | -2.7%  |
|   |   | EUR |   |   | Finnish Industry Output (MoM)  | -1.40% |   |   |   | 2.00%  |
|   |   | EUR |   |   | French Industrial Production (MoM)  | 1.5% |   | -0.2%  |   | 0.6%  |
Upcoming Economic Events that affect the CHF, EUR, GBP and USD
| | | | | | |
| --- | --- | --- | --- | --- | --- |
| Date | Time | Currency | Event | Forecast | Previous |
|  Oct. 11 | 07:00 | EUR | | 0.0%  | 0.0%  |
|   | 07:00 | EUR | | 2.0%  | 2.0%  |
|   | 07:45 | EUR | | 0.1%  | 0.7%  |
|   | 13:30 | USD | | 0.7%  | 0.7%  |
|   | 13:30 | USD | | -44.0B  | -42.0B  |
|   | 13:30 | USD | | 370K  | 367K  |
|   | 13:30 | USD | | 3275K  | 3281K  |
|   | 19:00 | USD | | -4.0B  | -191.0B  |
Government Bond Auction
Date Time Country 
Oct 11 09:10 Italy  
Oct 11 09:10 Sweden 
Oct 11 09:30 UK 
Oct 11 15:00 US 
Oct 11 17:00 US 
Oct 12 09:30 Germany 
Oct 12 10:00 Belgium