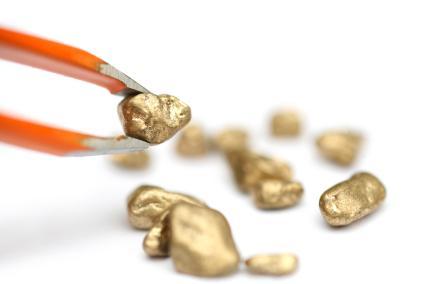 Analysis and Recommendations:
Gold tumbled over 20.00 today to trade at 1738.05. After retail sales data surprised US markets and better than expected Chinese data, shocked investors, it became clear that at this time there is no need for additional stimulus in China or the US causing investors to quickly leave precious metals and look for more risk assets. The metal hit a one-week low on Monday on European debt worries after euro zone officials said Spain could ask for financial aid from the bloc next month.  Heavy fund liquidation and technical selling also pressured gold as data showed U.S. retail sales rose in September after Friday's strong consumer sentiment data.
 A string of better U.S. economic indicators including a surprisingly large drop in weekly jobless claims last week called into question the possible extent of the Fed's latest bond-buying program. Some analysts said it may be curtailed sooner than expected if economic data is positive enough. Also weighing on gold was data showing Chinese inflation was subdued in September while exports had rebounded at nearly twice the rate expected, dampening expectations for easing measures in the world's second largest economy.
FxEmpire provides in-depth analysis for each currency and commodity we review. Fundamental analysis is provided in three components. We provide a detailed monthly analysis and forecast at the beginning of each month. Then we provide more up to the data analysis and information in our weekly reports.
Economic Data October 15, 2012 actual v. forecast
| | | | | | | | | | | |
| --- | --- | --- | --- | --- | --- | --- | --- | --- | --- | --- |
| Date |   | Currency |   |   | Event | Actual |   | Forecast |   | Previous |
| Oct. 15 |   | GBP |   |   | Rightmove House Price Index (MoM)  | 3.5% |   |   |   | -0.6%  |
|   |   | AUD |   |   | Home Loans (MoM)  | 1.8% |   | 1.4%  |   | -0.7%  |
|   |   | CNY |   |   | Chinese CPI (YoY)  | 1.9% |   | 1.9%  |   | 2.0%  |
|   |   | CNY |   |   | Chinese PPI (YoY)  | -3.6% |   | -3.6%  |   | -3.5%  |
|   |   | CNY |   |   | Chinese CPI (MoM)  | 0.3% |   | 0.4%  |   | 0.6%  |
|   |   | JPY |   |   | Industrial Production (MoM)  | -1.6% |   | -1.3%  |   | -1.3%  |
|   |   | TRY |   |   | Turkish Quarterly Unemployment Rate  | 8.40% |   | 8.20%  |   | 8.00%  |
|   |   | CHF |   |   | PPI (MoM)  | 0.3% |   | 0.2%  |   | 0.5%  |
|   |   | PLN |   |   | Polish CPI (YoY)  | 3.8% |   | 3.9%  |   | 3.8%  |
|   |   | USD |   |   | Core Retail Sales (MoM)  | 1.1% |   | 0.6%  |   | 1.0%  |
|   |   | USD |   |   | Retail Sales (MoM)  | 1.1% |   | 0.8%  |   | 1.2%  |
|   |   | USD |   |   | NY Empire State Manufacturing Index  | -6.2 |   | -4.5  |   | -10.4  |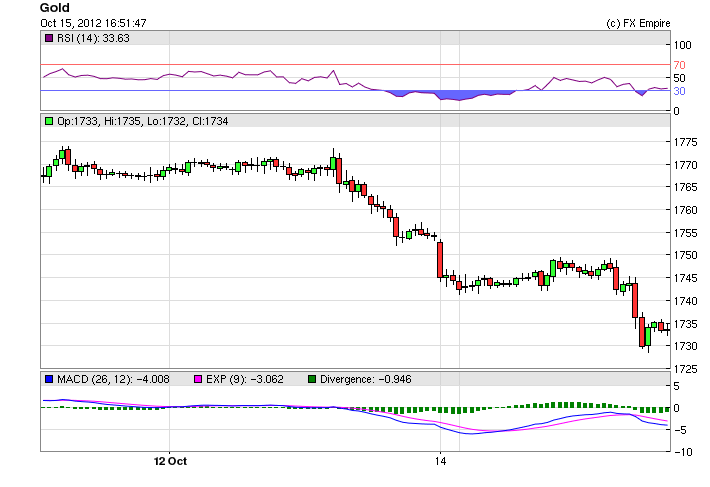 Upcoming Economic Events that affect the CHF, EUR, GBP and USD
| | | | | | |
| --- | --- | --- | --- | --- | --- |
| Date | Time | Currency | Event | Forecast | Previous |
| Oct. 16 | 09:30 | GBP | | 2.2% | 2.5% |
|   | 09:30 | GBP | | -0.1% | 2.0% |
|   | 09:30 | GBP | | 0.4% | 0.5% |
|   | 09:30 | GBP | | -0.8% | 1.4% |
|   | 10:00 | EUR | | 2.7% | 2.7% |
|   | 10:00 | EUR | | -16.0 | -18.2 |
|   | 10:00 | EUR | |   | 1.5% |
|   | 13:30 | USD | | 0.2% | 0.1% |
|   | 13:30 | USD | | 0.4% | 0.6% |
|   | 13:30 | USD | | 1.8% | 1.7% |
|   | 13:30 | USD | | 2.0% | 1.9% |
|   | 14:00 | USD | |   | 67.0B |
|   | 14:15 | USD | | 0.2% | -1.2% |
| Oct. 17 | 09:30 | GBP | |   | 1.5% |
|   | 09:30 | GBP | |   | -15.0K |
| Oct. 18 | 09:30 | GBP | | 0.4% | -0.2% |
|   | 09:30 | GBP | | 2.1% | 2.7% |
Government Bond Auction
Date Time Country 
Oct 16 08:30 Spain 
Oct 16 09:10 Greece 
Oct 16 09:30 Belgium 
Oct 17 09:10 Sweden 
Oct 17 09:30 Germany 
Oct 17 09:30 Portugal 
Oct 17 10:00 Norway 
Oct 17 14:30 Sweden 
Oct 18 08:30 Spain 
Oct 18 08:50 France 
Oct 18 09:30 UK 
Oct 18 09:50 France 
Oct 18 14:30 Sweden 
Oct 18 15:00 US 
Oct 18 17:00 US