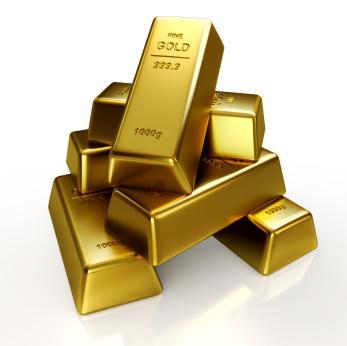 Analysis and Recommendations:
Gold added a few dollars to trade at 1752.45, as it tries to recover the losses of Monday. Spot gold prices increased 0.2 percent today on the back of rise in risk appetite amongst global market participants. Additionally, weakness in the US Dollar Index (DX) also supported an upside in the prices. The news from Europe remains positive that Spain will officially request aid; conversations now seem to be discussing the type of aid it will request. In the US housing starts and building permits soared above forecast, supporting a stronger recovery in the US.
This afternoon news reports said that that striking gold miners in South Africa (6200) will be returning to work, this will increase supply.
Gold finished higher yesterday after the US dollar fell on growing optimism over the prospect of Spain seeking a bailout. On Wednesday, the euro extended gains against the greenback, as Moody's Investor Service affirmed Spain's sovereign debt rating at Baa3, with a negative outlook. 
Weakness in the greenback typically helps dollar-denominated commodities as it makes then cheaper for holders of other currencies. But gold's gains on the back of this were softened as the Commerce Department reported this morning that construction on new houses jumped 15% to an 872,000 annual rate in September - the biggest number since July 2008 and far above Street views. 
FxEmpire provides in-depth analysis for each currency and commodity we review. Fundamental analysis is provided in three components. We provide a detailed monthly analysis and forecast at the beginning of each month. Then we provide more up to the data analysis and information in our weekly reports.
Economic Data October 17, 2012 actual v. forecast
| | | | | | | | | | | | | |
| --- | --- | --- | --- | --- | --- | --- | --- | --- | --- | --- | --- | --- |
| Date |   | Currency |   |   | Event | Actual |   | Forecast |   | Previous |   |   |
| Oct. 17 |   | GBP |   |   | Average Earnings Index +Bonus  | 1.7% |   | 1.6%  |   | 1.6%  |   |   |
|   |   | GBP |   |   | Claimant Count Change  | -4.0K |   | -1.0K  |   | -14.2K  |   |   |
|   |   | USD |   |   | Building Permits  | 0.894M |   | 0.810M  |   | 0.801M  |   |   |
|   |   | USD |   |   | Housing Starts  | 0.872M |   | 0.770M  |   | 0.758M  |   |   |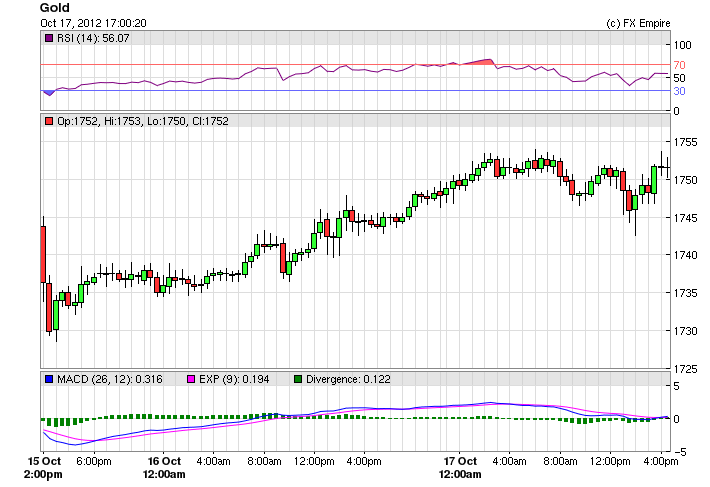 Upcoming Economic Events that affect the CHF, EUR, GBP and USD
| | | | | | |
| --- | --- | --- | --- | --- | --- |
| Date | Time | Currency | Event | Forecast | Previous |
| Oct. 18 | 09:30 | GBP | | 0.4% | -0.2% |
|   | 09:30 | GBP | | 2.1% | 2.7% |
Government Bond Auction
Date Time Country 
Oct 18 08:30 Spain           
Oct 18 08:50 France 
Oct 18 09:30 UK 
Oct 18 09:50 France 
Oct 18 14:30 Sweden 
Oct 18 15:00 US 
Oct 18 17:00 US