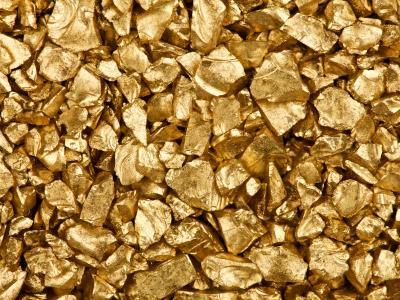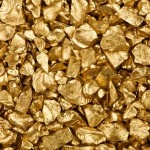 Analysis and Recommendations:
Gold dipped over 8.00 in today's session, losing the gains of the last two day. With little market incentive, and an over positive sentiment trades are shedding gold and moving to other commodities. Although the Chinese GDP was disappointing but at forecast, the other reports released today showed a significant turnaround, especially in retail sales and fixed asset investments, as well as industrial production. There is a belief that the Fed's will reduce their QE as the US seems to be showing signs of a positive recovery, even though the jobless data was mixed today.
The wild card right now is the EU Summit and decisions being made regarding Spain and Greece.
Also South African miners returned to work today after settling their strike. Indian gold buyers have increased their purchases during the wedding season, as prices dip.
Gold and silver today dropped for the first time in three days as gains by the dollar before European Union leaders' summit on the region's debt crisis reduce demand for bullion as a store of value. European Union leaders gather in Brussels for two days starting today, where Greek Prime Minister Antonis Samaras prepares to argue for a two-year extension to meet the country's bailout targets.
French President Francois Hollande says efforts to stem the turmoil that began in Greece could unravel if the EU fails to deliver on its promises. The euro fell for the first day in three against the US dollar, declining 0.3 per cent.
FxEmpire provides in-depth analysis for each currency and commodity we review. Fundamental analysis is provided in three components. We provide a detailed monthly analysis and forecast at the beginning of each month. Then we provide more up to the data analysis and information in our weekly reports.
Economic Data October 18, 2012 actual v. forecast
| | | | | | | | | | | | | |
| --- | --- | --- | --- | --- | --- | --- | --- | --- | --- | --- | --- | --- |
| Date |   | Currency |   |   | Event | Actual |   | Forecast |   | Previous |   |   |
| Oct. 18 |   | AUD |   |   | NAB Quarterly Business Confidence  | -2.00 |   |   |   | -2.00  |   |   |
|   |   | CNY |   |   | Chinese Fixed Asset Investment (YoY)  | 20.5% |   | 20.2%  |   | 20.2%  |   |   |
|   |   | CNY |   |   | Chinese GDP (YoY)  | 7.4% |   | 7.4%  |   | 7.6%  |   |   |
|   |   | CNY |   |   | Chinese Industrial Production (YoY)  | 9.2% |   | 9.0%  |   | 8.9%  |   |   |
|   |   | CNY |   |   | Chinese Retail Sales (YoY)  | 14.2% |   | 13.2%  |   | 13.2%  |   |   |
|   |   | GBP |   |   | Retail Sales (MoM)  | 0.6% |   | 0.4%  |   | -0.1%  |   |   |
|   |   | GBP |   |   | Retail Sales (YoY)  | 2.5% |   | 2.1%  |   | 2.5%  |   |   |
|   |   | EUR |   |   | Spanish 10-Year Obligacion Auction  | 5.458% |   |   |   | 5.666%  |   |   |
|   |   | USD |   |   | Initial Jobless Claims  | 388K |   | 365K  |   | 342K  |   |   |
|   |   | CAD |   |   | Wholesale Sales (MoM)  | 0.5% |   | 0.2%  |   | -0.7%  |   |   |
|   |   | USD |   |   | Continuing Jobless Claims  | 3252K |   | 3275K  |   | 3281K  |   |   |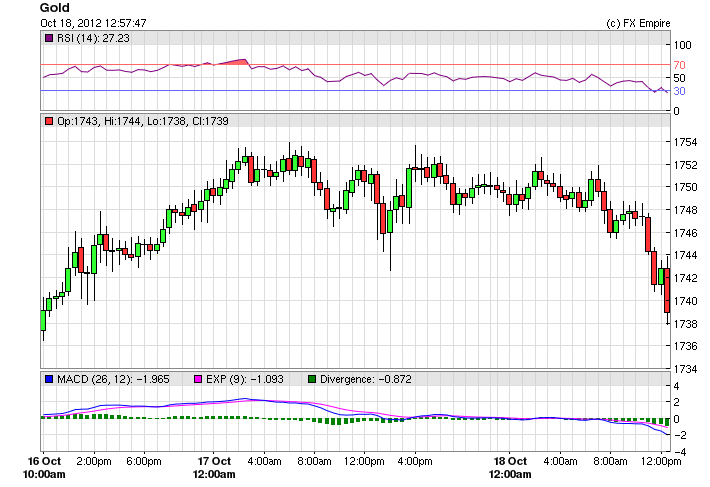 Upcoming Economic Events that affect the CHF, EUR, GBP and USD
| | | | | | |
| --- | --- | --- | --- | --- | --- |
| Date | Time | Currency | Event | Forecast | Previous |
| Oct. 19  | 15:00 | USD | | 4.73M  | 4.82M  |
Government Bond Auction
Date Time Country 
Oct 21 10:30 Portugal 
Oct 22 09:10 Norway 
Oct 23 08:30 Spain 
Oct 23 14:30 UK 
Oct 23 17:00 US 
Oct 24 09:10 Sweden 
Oct 24 09:30 Germany 
Oct 24 14:30 Sweden 
Oct 24 15:30 Italy  
Oct 24 16:30 US 
Oct 25 00:30 Japan 
Oct 25 09:10 Sweden 
Oct 25 15:30 Italy  
Oct 25 17:00 US 
Oct 26 09:10 Italy