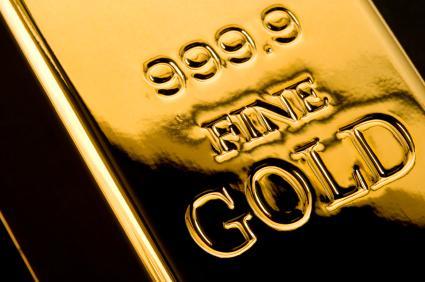 Analysis and Recommendations:
Gold declined today, to trade at 1735.65. EU leaders committed to establishing a euro-area bank supervisor by year-end, leaving the door open for supplying direct aid to Spanish banks. The EU must now agree on the structure that makes the ECB (European Central Bank) the main supervisor by January 1st. This new system was created to break the link between banks and governments at the root of the zone's financial crisis and will roll out in the next year and expect to cover all 6,000 eurozone banks by January 2014. Investor risk aversion increased after German Chancellor Angela Merkel said it's an open question whether European policy makers can meet the deadline they'd set hours earlier to establish a euro-area bank supervisor by year-end. Merkel spoke after a two-day European Union summit in Brussels wrapped up today.
But the lack of action concerning ongoing debt problems with Spain and Greece left traders worried. Spanish Prime Minister Rajoy commented after the Summit, that he has not decided as of yet to request a bailout from the ESM.
The firmer U.S. dollar index is another negative for the precious metals Friday. Some fresh technical selling has emerged as both gold and silver have hit six-week lows, have pushed below key near-term technical support levels on the charts, 
FxEmpire provides in-depth analysis for each currency and commodity we review. Fundamental analysis is provided in three components. We provide a detailed monthly analysis and forecast at the beginning of each month. Then we provide more up to the data analysis and information in our weekly reports.
Economic Data October 19, 2012 actual v. forecast
| | | | | | | | | | | | | |
| --- | --- | --- | --- | --- | --- | --- | --- | --- | --- | --- | --- | --- |
| Date |   | Currency |   |   | Event | Actual |   | Forecast |   | Previous |   |   |
| Oct. 19 |   | JPY |   |   | BoJ Governor Shirakawa Speaks  |   |   |   |   |   |   |   |
|   |   | CAD |   |   | Core CPI (MoM)  | 0.2% |   | 0.4%  |   | 0.3%  |   |   |
|   |   | CAD |   |   | CPI (MoM)  | 0.2% |   | 0.3%  |   | 0.2%  |   |   |
|   |   | CAD |   |   | CPI (YoY)  | 1.2% |   | 1.0%  |   | 1.2%  |   |   |
|   |   | USD |   |   | Existing Home Sales  | 4.75M |   | 4.75M  |   | 4.83M  |   |   |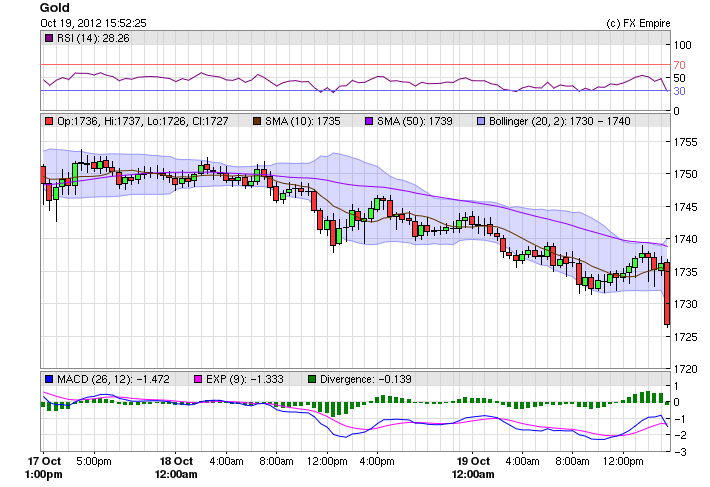 Upcoming Economic Events that affect the CHF, EUR, GBP and USD
| | | | | | |
| --- | --- | --- | --- | --- | --- |
| Date | Time | Currency | Event | Forecast | Previous |
| Oct. 24 | 07:58 | EUR | |   | 42.7  |
|   | 08:28 | EUR | |   | 47.4  |
|   | 09:00 | EUR | | 101.0  | 101.4  |
|   | 09:00 | EUR | |   | 110.3  |
|   | 09:00 | EUR | |   | 93.2  |
|   | 11:00 | GBP | |   | -8  |
Government Bond Auction
Date Time Country 
Oct 22 09:10 Norway 
Oct 23 08:30 Spain 
Oct 23 14:30 UK 
Oct 23 17:00 US 
Oct 24 09:10 Sweden 
Oct 24 09:30 Germany 
Oct 24 14:30 Sweden 
Oct 24 15:30 Italy  
Oct 24 16:30 US 
Oct 25 00:30 Japan 
Oct 25 09:10 Sweden 
Oct 25 15:30 Italy  
Oct 25 17:00 US 
Oct 26 09:10 Italy