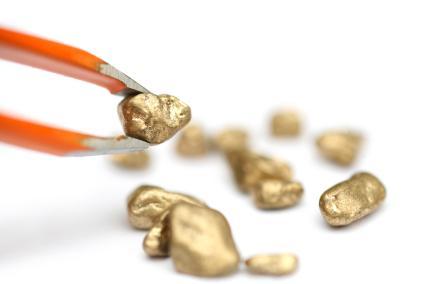 Analysis and Recommendations:
Gold held steady today, trading between small losses and gains. Gold prices are treading water, trying to recover from the massive sell‐off witnessed during last week. Looking forward, the markets focus remains accentuated on the upcoming Federal Reserve's policy meeting this week, the current economic assessment and likely throw light on future growth prospects. Overall today has been a quiet day in the commodities markets, with low volume, a total lack of eco data and almost devoid of press and statements, comments and interviews. The highlights were the support for Prime Minister Rajoy winning his home district elections.
FxEmpire provides in-depth analysis for each currency and commodity we review. Fundamental analysis is provided in three components. We provide a detailed monthly analysis and forecast at the beginning of each month. Then we provide more up to the data analysis and information in our weekly reports.
Economic Data October 22, 2012 actual v. forecast
| | | | | | | | | | | |
| --- | --- | --- | --- | --- | --- | --- | --- | --- | --- | --- |
| Date |   | Currency |   |   | Event | Actual |   | Forecast |   | Previous |
| Oct. 22 |   | JPY |   |   | Trade Balance  | -0.98T |   | -0.74T  |   | -0.46T  |
|   |   | JPY |   |   | BoJ Governor Shirakawa Speaks  |   |   |   |   |   |
|   |   | TWD |   |   | Taiwanese Unemployment Rate  | 4.30% |   | 4.30%  |   | 4.29%  |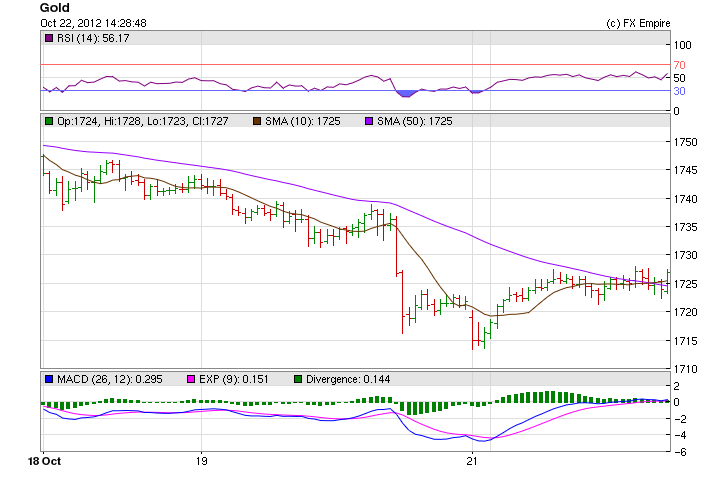 Upcoming Economic Events that affect the CHF, EUR, GBP and USD
| | | | | | |
| --- | --- | --- | --- | --- | --- |
| Date | Time | Currency | Event | Forecast | Previous |
| Oct. 24  | 07:58 | EUR | | 44.0 | 42.7  |
|   | 08:28 | EUR | | 48.0 | 47.4  |
|   | 09:00 | EUR | | 101.6 | 101.4  |
|   | 09:00 | EUR | | 109.7 | 110.3  |
|   | 09:00 | EUR | | 94.3 | 93.2  |
|   | 11:00 | GBP | |   | -8  |
|   | 15:00 | USD | | 385K | 373K |
| Oct.26  | 07:00 | EUR | | 5.9 | 5.9  |
|   | 08:00 | CHF | | 1.67 | 1.67  |
Government Bond Auction
Date Time Country 
Oct 23 08:30 Spain 
Oct 23 14:30 UK 
Oct 23 17:00 US 
Oct 24 09:10 Sweden 
Oct 24 09:30 Germany 
Oct 24 14:30 Sweden 
Oct 24 15:30 Italy  
Oct 24 16:30 US 
Oct 25 00:30 Japan 
Oct 25 09:10 Sweden 
Oct 25 15:30 Italy  
Oct 25 17:00 US 
Oct 26 09:10 Italy