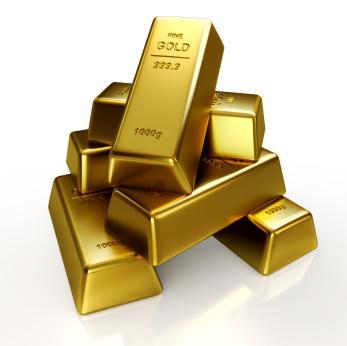 Analysis and Recommendations:
Gold climbed just a bit showing a little bit of life, to gain 1.00 and move to 1710.45 after Chinese data showed printed above forecast. China's HSBC flash PMI reported at 49.1% a big improvement over prior months but still below the 50 needed to show expansion.
India's gold demand has been disappointing so far in 2012 and China looks set to become the top market for gold. Though some are optimistic about Indian demand in the fourth quarter (Q4), it is likely that the country's gold purchases this year will be sharply lower than they were in 2011. That raises the question of whether India is merely adapting to headwinds or is experiencing a decreased appetite for the metal. This is the beginning of festival and wedding season in India and gold purchases usually skyrocket but have been mildly subdued this year with high prices and taxes.
Gold prices dropped hit a 7-week low holding at just over $1,700 an ounce, as weaker crude oil prices triggered selling ahead of the U.S. Federal Reserve's policy statement later in the day. Markets are not expecting anything exciting in the FOMC statement later today.
FxEmpire provides in-depth analysis for each currency and commodity we review. Fundamental analysis is provided in three components. We provide a detailed monthly analysis and forecast at the beginning of each month. Then we provide more up to the data analysis and information in our weekly reports.
Economic Data October 24, 2012 actual v. forecast
| | | | | | | | | | | |
| --- | --- | --- | --- | --- | --- | --- | --- | --- | --- | --- |
| Date |   | Currency |   |   | Event | Actual |   | Forecast |   | Previous |
| Oct. 24 |   | AUD |   |   | CPI (QoQ)  | 1.4% |   | 1.1% |   | 0.5%  |
|   |   | AUD |   |   | Trimmed Mean CPI (QoQ)  | 0.7% |   | 0.6% |   | 0.5%  |
|   |   | CNY |   |   | Chinese HSBC Manufacturing PMI  | 49.10 |   |   |   | 47.90  |
|   |   | EUR |   |   | French Manufacturing PMI  | 43.5 |   | 44.0 |   | 42.7  |
|   |   | EUR |   |   | German Manufacturing PMI  | 45.7 |   | 48.0 |   | 47.4  |
|   |   | EUR |   |   | German Ifo Business Climate Index  | 100.0 |   | 101.5 |   | 101.4  |
|   |   | EUR |   |   | Manufacturing PMI  | 45.3 |   | 46.6 |   | 46.1  |
|   |   | EUR |   |   | German Current Assessment  | 107.3 |   | 109.8 |   | 110.3  |
|   |   | EUR |   |   | German Business Expectations  | 93.2 |   | 93.7 |   | 93.2  |
|   |   | ZAR |   |   | South African CPI (MoM)  | 0.90% |   | 0.60% |   | 0.20%  |
|   |   | EUR |   |   | German 10-Year Bund Auction  | 1.560% |   |   |   | 1.520%  |
|   |   | GBP |   |   | CBI Industrial Trends Orders  | -23 |   | -6 |   | -8  |
|   |   | USD |   |   | New Home Sales  | 389K |   | 385K |   | 373K  |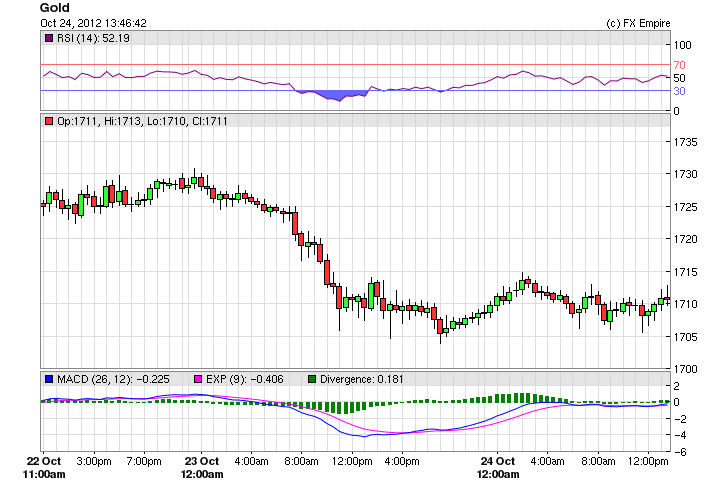 Upcoming Economic Events that affect the CHF, EUR, GBP and USD
| | | | | | |
| --- | --- | --- | --- | --- | --- |
| Date | Time | Currency | Event | Forecast | Previous |
|  Oct. 25 | 09:30 | GBP | | 0.6%  | -0.4%  |
|   | 13:30 | USD | | 0.8%  | -1.6%  |
|   | 13:30 | USD | | 7.1%  | -13.2%  |
|   | 13:30 | USD | | 370K  | 388K  |
|   | 13:30 | USD | | 3255K  | 3252K  |
|   | 15:00 | USD | | 2.1%  | -2.6%  |
Government Bond Auction
Date Time Country 
Oct 25 00:30 Japan 
Oct 25 09:10 Sweden 
Oct 25 15:30 Italy  
Oct 25 17:00 US 
Oct 26 09:10 Italy