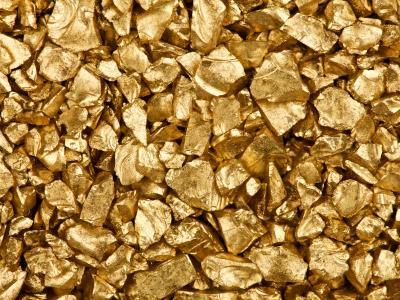 Analysis and Recommendations:
Gold is trading at 1713.45 adding over 11.00 in today's session. Gold prices have stabilized today, recovering from the sell‐off witnessed during the last few days. Onset of festive and wedding season in India is also providing an element of support to the physical prices.  Gold prices gained 0.73 percent on the back of rise in the risk appetite amongst global market participants and weakness in the US Dollar Index (DX). Further, anticipation of better earnings is also creating bullish market sentiments.
Even despite the US Federal Reserve's pledge to maintain the economic stimulus plan, sentiments in commodities remained bleak. In the policy meeting, US Federal Reserve kept their rates unchanged and promised to continue the quantitative easing programs until the job markets turned better.  Gold slightly gained along with strong equities, but prices are still trading near seven week low levels. Prices opened near $1700 an ounce, slightly recovered from its previous session losses and are now trading at $1714.30 an ounce. Reviving physical demand from India ahead of the key festive Diwali helped prices. Base metals fell, with aluminum the top loser in LME. LME aluminum dropped almost 0.60 percent October prices plunged more than one percent.  Copper, Zinc and Lead are trading weak in London market as well but Nickel is trading with mild positive bias.  Manufacturing data from the US and China and the Federal Reserve's policy decision influenced the sentiments
FxEmpire provides in-depth analysis for each currency and commodity we review. Fundamental analysis is provided in three components. We provide a detailed monthly analysis and forecast at the beginning of each month. Then we provide more up to the data analysis and information in our weekly reports.
Economic Data October 25, 2012 actual v. forecast
| | | | | | | | | | | |
| --- | --- | --- | --- | --- | --- | --- | --- | --- | --- | --- |
| Date |   | Currency |   |   | Event | Actual |   | Forecast |   | Previous |
| Oct. 25 |   | HUF |   |   | Hungarian Retail Sales (YoY)  | -2.40% |   | -2.20%  |   | -2.60%  |
|   |   | SEK |   |   | Swedish Interest Rate Decision  | 1.25% |   | 1.25%  |   | 1.25%  |
|   |   | GBP |   |   | GDP (QoQ)  | 1.0% |   | 0.6%  |   | -0.4%  |
|   |   | GBP |   |   | GDP (YoY)  | 0.0% |   | -0.5%  |   | -0.5%  |
|   |   | BRL |   |   | Brazilian Unemployment Rate  | 5.4% |   | 5.3%  |   | 5.3%  |
|   |   | USD |   |   | Core Durable Goods Orders (MoM)  | 2.0% |   | 0.8%  |   | -2.1%  |
|   |   | USD |   |   | Durable Goods Orders (MoM)  | 9.9% |   | 7.1%  |   | -13.1%  |
|   |   | USD |   |   | Initial Jobless Claims  | 369K |   | 370K  |   | 392K  |
|   |   | USD |   |   | Continuing Jobless Claims  | 3254K |   | 3255K  |   | 3256K  |
|   |   | MXN |   |   | Mexican Trade Balance  | 0.234B |   | -1.318B  |   | -0.979B  |
|   |   | USD |   |   | Pending Home Sales (MoM)  | 0.3% |   | 2.1%  |   | -2.6%  |
Upcoming Economic Events that affect the CHF, EUR, GBP and USD
| | | | | | |
| --- | --- | --- | --- | --- | --- |
| Date | Time | Currency | Event | Forecast | Previous |
| Oct. 26  | 07:00 | EUR | | 5.9  | 5.9  |
|   | 08:00 | CHF | | 1.63  | 1.67  |
|   | 13:30 | USD | | 1.9%  | 1.3%  |
|   | 14:55 | USD | | 83.0  | 83.1  |
Government Bond Auction
Date Time Country 
Oct 26 09:10 Italy