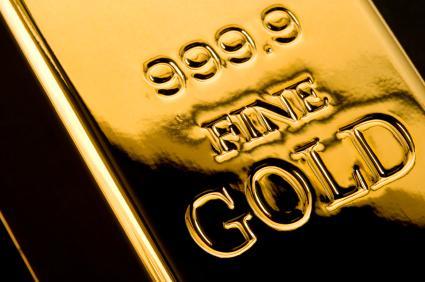 Analysis and Recommendations:
Gold dipped a drop to trade at 1788.05 on profit taking, after bulls thought they would be able to run through the 1800.00 price point today. Gold prices are trading on flat note at around $1,788 per ounce. However, since the beginning of the session gold prices had witnessed firmness on the back of rise in risk appetite in the global markets and weakness in the US Dollar Index (DX) But, with DX trading on a positive note has erased earlier gains in the gold prices.
Markets were all tuned to the US nonfarm payroll report, which printed a very conflicting story, but would not heighten the FOMC to add additional stimulus. The report showed job creation at forecast at 114K but a revision upwards to last month's report was extremely high and surprising, but the unexpected event was the drop in the unemployment rate to 7.8%, when markets were expecting an increase to 8.2%.
Gold has held pretty steady since the report.
FxEmpire provides in-depth analysis for each currency and commodity we review. Fundamental analysis is provided in three components. We provide a detailed monthly analysis and forecast at the beginning of each month. Then we provide more up to the data analysis and information in our weekly reports.
Economic Data October 5, 2012 actual v. forecast
| | | | | | | | | | | |
| --- | --- | --- | --- | --- | --- | --- | --- | --- | --- | --- |
| Date |   | Currency |   |   | Event | Actual |   | Forecast |   | Previous |
| Oct. 05 |   | JPY |   |   | Interest Rate Decision  | 0.10% |   | 0.10%  |   | 0.10%  |
|   |   | JPY |   |   | BoJ Press Conference  |   |   |   |   |   |
|   |   | EUR |   |   | GDP (QoQ)  | -0.2% |   | -0.2%  |   | -0.2%  |
|   |   | EUR |   |   | German Factory Orders (MoM)  | -1.3% |   | -0.5%  |   | 0.3%  |
|   |   | BRL |   |   | Brazilian CPI (YoY)  | 5.28% |   | 5.27%  |   | 5.24%  |
|   |   | USD |   |   | Average Hourly Earnings (MoM)  | 0.3% |   | 0.2%  |   | 0.0%  |
|   |   | CAD |   |   | Building Permits (MoM)  | 7.9% |   | -1.0%  |   | -2.8%  |
|   |   | CAD |   |   | Employment Change  | 52.1K |   | 10.0K  |   | 34.3K  |
|   |   | USD |   |   | Nonfarm Payrolls  | 114K |   | 113K  |   | 142K  |
|   |   | USD |   |   | Unemployment Rate  | 7.8% |   | 8.2%  |   | 8.1%  |
|   |   | CAD |   |   | Unemployment Rate  | 7.4% |   | 7.0%  |   | 7.3%  |
|   |   | USD |   |   | Average Weekly Hours  | 34.5 |   | 34.4  |   | 34.4  |
|   |   | USD |   |   | Private Nonfarm Payrolls  | 104K |   | 130K  |   | 97K  |
Upcoming Economic Events that affect the CHF, EUR, GBP and USD
| | | | | | |
| --- | --- | --- | --- | --- | --- |
| Date | Time | Currency | Event | Forecast | Previous |
| Oct. 08  | 08:15 | CHF | | 0.3% |   |
|   | 11:00 | EUR | | -0.6% | 1.3% |
Government Bond Auction
Date Time Country 
Oct 08 09:10 Norway 
Oct 08 15:30 Italy  
Oct 09 08:30 Holland 
Oct 09 09:30 UK 
Oct 09 14:30 UK 
Oct 09 17:00 US 
Oct 10 09:10 Italy  
Oct 10 09:10 Sweden 
Oct 10 09:30 Germany 
Oct 10 09:30 Swiss 
Oct 10 14:30 Sweden 
Oct 10 17:00 US