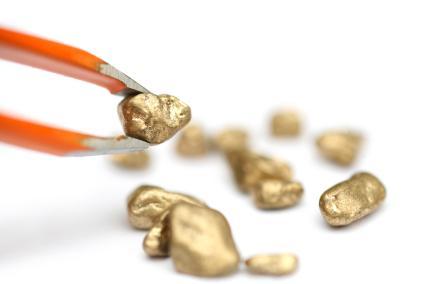 Analysis and Recommendations:
Gold fell over 9.00 in a quiet session today. US markets are open but it is a public holiday with most traders and investors enjoying the 3 day weekend. Canadian and Japanese markets are also closed for regional holiday. Gold is trading at 1771.55 after just Friday morning traders were hoping to see gold break the 1800 price level. Gold took a nose-dived in heavy trades on Friday, reversing its early gains following an unexpected drop in US unemployment number that reduced concerns of another round of monetary easing from Federal Reserve. US unemployment rate declined surprisingly to 7.8 percent from 8.1 percent in the last month.
The USD continued to gain strength against its peers today following on Fridays positive employment figures. Speculation over upcoming European area finance minister's meeting at Luxemburg and German Economic numbers added worries on bullion. German industrial production showed a minor contraction in industrial activity. German Chancellor Merkel's visit to Greece on Tuesday will be the other crucial event investors curiously watch out for getting a direction on bullion. A report from the World Bank says that economic growth in East Asian countries including China will drop to the weakest level since 2001 in the current year.
Concerns over global economic growth provide firm support to the bullion. Meanwhile, Speculative interest in gold remains high with the net long position in US gold futures and options surging again to its highest level since the end of February. Physical activities from Asia remained dull but active participation from China is expected in coming days as their markets reopened today after a week long holiday. 
Gold-Euro correlation has eased again to 0.85 from its early peak of 0.96. Over the weekend the IMF revised global growth. The International Monetary Fund has cut its global growth forecasts for this year and 2013 and called on politicians in the eurozone and the US to take "decisive" steps to restore confidence, a German newspaper said. Citing excerpts from the IMF's World Economic Outlook to be released early next week, the Handelsblatt business daily said that the Washington-based body predicted world economic growth of 3.3 percent in 2012 and 3.6 percent in 2013.
FxEmpire provides in-depth analysis for each currency and commodity we review. Fundamental analysis is provided in three components. We provide a detailed monthly analysis and forecast at the beginning of each month. Then we provide more up to the data analysis and information in our weekly reports.
Economic Data October 8, 2012 actual v. forecast
| | | | | | | | | | | | | |
| --- | --- | --- | --- | --- | --- | --- | --- | --- | --- | --- | --- | --- |
| Date |   | Currency |   |   | Event | Actual |   | Forecast |   | Previous |   |   |
| Oct. 08 |   | AUD |   |   | RBA Governor Stevens Speaks  |   |   |   |   |   |   |   |
|   |   | CHF |   |   | Unemployment Rate  | 2.9% |   | 3.0%  |   | 2.9%  |   |   |
|   |   | CHF |   |   | CPI (MoM)  | 0.3% |   | 0.3%  |   | 0.0%  |   |   |
|   |   | EUR |   |   | German Industrial Production (MoM)  | -0.5% |   | -0.8%  |   | 1.2%  |   |   |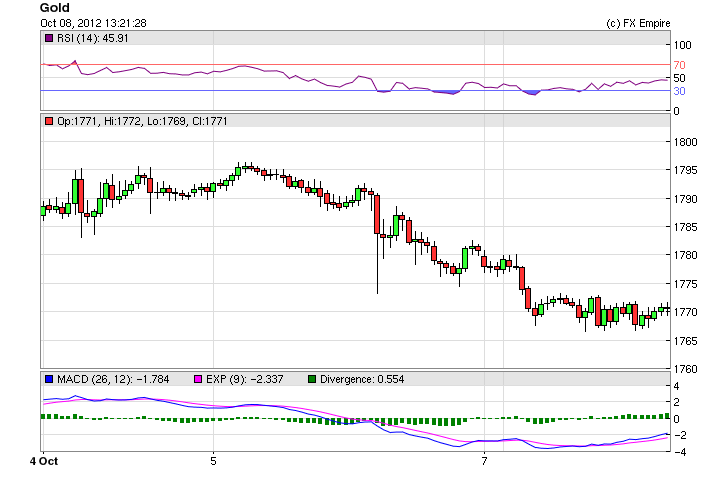 Upcoming Economic Events that affect the CHF, EUR, GBP and USD
| | | | | | |
| --- | --- | --- | --- | --- | --- |
| Date | Time | Currency | Event | Forecast | Previous |
| Oct. 09 | 00:01 | GBP | | -20% | -19% |
|   | 09:30 | GBP | | -0.5% | 2.9% |
|   | 09:30 | GBP | | -0.6% | 3.2% |
|   | 09:30 | GBP | | -8.5B | -7.2B |
|   | 09:30 | GBP | | -1.1% | -0.8% |
|  Oct. 11 | 07:00 | EUR | | 2.0% | 2.0% |
|   | 07:45 | EUR | |   | 0.7% |
| Oct. 12  | 10:00 | EUR | | -0.5% | 0.6% |
Government Bond Auction
Date Time Country 
Oct 09 08:30 Holland 
Oct 09 09:30 UK 
Oct 09 14:30 UK 
Oct 09 17:00 US 
Oct 10 09:10 Italy  
Oct 10 09:10 Sweden 
Oct 10 09:30 Germany 
Oct 10 09:30 Swiss 
Oct 10 14:30 Sweden 
Oct 10 17:00 US 
Oct 11 09:10 Italy  
Oct 11 09:10 Sweden 
Oct 11 09:30 UK 
Oct 11 15:00 US 
Oct 11 17:00 US 
Oct 12 09:30 Germany 
Oct 12 10:00 Belgium