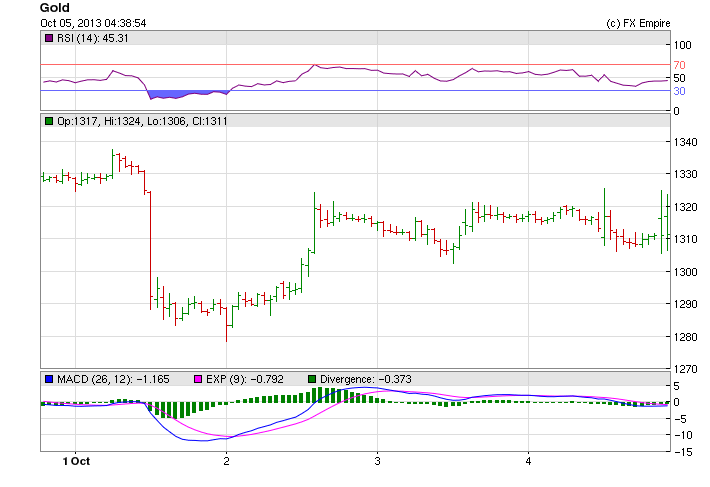 Introduction: Gold prices always rise when there is uncertainty in the global economy. In times of uncertainty, wealthy investors tend to run towards gold. Suppose, rumors are flying high about some event in the world and this is increasing the uncertainty in the financial markets.
Gold reacts to uncertainty in the markets
A drop in major currencies can indicate a run into gold.
Remember investors tend to take profit from gold so watch for trading opportunities when investors are taking profits, not moving out of the markets.
Analysis and Recommendations:
Gold closed out the week at 1632.15.
Gold futures ended 1% higher on Thursday, a day after joining an equities and commodities selloff, as bargain hunters bid the metal higher. Gold plunged this week after the FOMC minutes and continued on rising economic worries over Spain and Italy as borrowing costs soared. Gold traded at high as 1685.25 as investors tried to push it over the 1700.00 price but were unsuccessful. UBS and Bank of America have both reduced their forward forecast for gold. Indian Jewelers remain on strike protesting the doubling of duties on gold for the second time this year.
| | | | | | |
| --- | --- | --- | --- | --- | --- |
| 04/05/2012 | 1632.15 | 1624.35 | 1634.55 | 1621.25 | 0.48% |
| 04/04/2012 | 1624.55 | 1648.45 | 1649.25 | 1613.55 | -1.45% |
| 04/03/2012 | 1648.35 | 1680.75 | 1682.65 | 1640.35 | -1.93% |
| 04/02/2012 | 1680.65 | 1674.25 | 1685.25 | 1664.45 | 0.38% |
| 04/01/2012 | 1674.15 | 1671.75 | 1676.25 | 1671.75 | 0.14% |
Historical
High:     1916.20
Low:      1321.10
Economic Highlights of the coming week for the USA (only minor reports, a very light week)
| | | | | | | | | | | | | | | |
| --- | --- | --- | --- | --- | --- | --- | --- | --- | --- | --- | --- | --- | --- | --- |
| Apr. 9  | 15:00 |   | USD |   |   |   | CB Employment Trends Index  |   |   |   |   | 107.50  |   |   |
| Apr 10  | 12:30 |   | USD |   |   |   | NFIB Small Business Optimism  |   |   |   |   | 94.3  |   |   |
|   | 13:55 |   | USD |   |   |   | Redbook (MoM)  |   |   |   |   | 0.70%  |   |   |
|   | 15:00 |   | USD |   |   |   | Wholesale Inventories (MoM)  |   |   | 0.5%  |   | 0.4%  |   |   |
|   | 15:00 |   | USD |   |   |   | IBD/TIPP Economic Optimism  |   |   |   |   | 47.5  |   |   |
|   | 21:30 |   | USD |   |   |   | API Weekly Crude Stock  |   |   |   |   | 7.85M  |   |   |
|   | 21:30 |   | USD |   |   |   | API Weekly Gasoline Stock  |   |   |   |   | -4.46M |   |   |