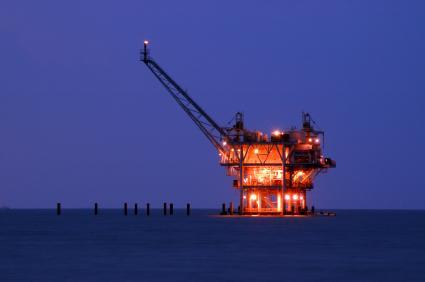 Analysis and Recommendations:
Natural Gas continued to gain trading at 3.362. Yesterday, the Department of Energy's Energy Information Administration put out a typically obscure news release at exactly 10:30 a.m. about natural gas in storage volume. The government puts this information out every week, measuring natural gas stocks in underground storage in the United States. It's little-noticed information by the general public, but it means a lot to energy traders because the new numbers immediately impact energy prices in the markets each time they are made public.
Chicago-based analysis firm Nanex noticed something unusual in trading of natural gas futures and ETFs—an explosion of trading just 400 milliseconds before the official announcement at 10:30 a.m. Nanex said that less than a second before the world knew the government's information, someone sold about 250,000 futures in a series of transactions worth a total of about $4.6 million.
Natural gas futures may fall next week on speculation that the weather won't be cold enough to reduce a supply glut of the heating fuel.
Eight of 14 analysts in a Bloomberg survey, or 57 percent, said futures will decline on the New York Mercantile Exchange through Feb. 8. Five, or 36 percent, predicted gas will rise and one said prices will stay the same. Last week, 54 percent of participants said gas would advance this week.
Above-normal temperatures in the central U.S. next week may give way to colder weather in the second half of the 11- to 15- day forecast, according to Commodity Weather Group LLC in Bethesda, Maryland. A drop in U.S. stockpiles last week fell short of analysts' expectations after frigid weather swept through the East.
FxEmpire provides in-depth analysis for each currency and commodity we review. Fundamental analysis is provided in three components. We provide a detailed monthly analysis and forecast at the beginning of each month. Then we provide more up to the data analysis and information in our weekly reports.
Economic Data February 1, 2013 actual v. forecast
| | | | | | | | | | | | | | |
| --- | --- | --- | --- | --- | --- | --- | --- | --- | --- | --- | --- | --- | --- |
| Date | Time |   | Currency |   |   | Event | Actual |   | Forecast |   | Previous |   |   |
| Feb. 01 | 00:30 |   | AUD |   |   | PPI (QoQ)  | 0.2% |   | 0.4%  |   | 0.6%  |   |   |
|   | 01:00 |   | CNY |   |   | Chinese Manufacturing PMI  | 50.40 |   | 50.90  |   | 50.60  |   |   |
|   | 01:45 |   | CNY |   |   | Chinese HSBC Manufacturing PMI  | 52.30 |   | 52.10  |   | 51.90  |   |   |
|   | 08:30 |   | CHF |   |   | SVME PMI  | 52.5 |   | 50.5  |   | 49.2  |   |   |
|   | 08:45 |   | EUR |   |   | Italian Manufacturing PMI  | 47.80 |   | 47.60  |   | 46.70  |   |   |
|   | 08:50 |   | EUR |   |   | French Manufacturing PMI  | 42.9 |   | 42.9  |   | 42.9  |   |   |
|   | 08:55 |   | EUR |   |   | German Manufacturing PMI  | 49.8 |   | 48.8  |   | 48.8  |   |   |
|   | 09:00 |   | EUR |   |   | Manufacturing PMI  | 47.9 |   | 47.5  |   | 47.5  |   |   |
|   | 09:30 |   | GBP |   |   | Manufacturing PMI  | 50.8 |   | 51.0  |   | 51.2  |   |   |
|   | 10:00 |   | EUR |   |   | CPI (YoY)  | 2.0% |   | 2.2%  |   | 2.2%  |   |   |
|   | 10:00 |   | EUR |   |   | Unemployment Rate  | 11.7% |   | 11.9%  |   | 11.7%  |   |   |
|   | 11:00 |   | BRL |   |   | Brazilian Industrial Production (YoY)  | -3.6% |   | -4.7%  |   | -1.1%  |   |   |
|   | 13:30 |   | USD |   |   | Average Hourly Earnings (MoM)  | 0.2% |   | 0.2%  |   | 0.3%  |   |   |
|   | 13:30 |   | USD |   |   | Nonfarm Payrolls  | 157K |   | 160K  |   | 196K  |   |   |
|   | 13:30 |   | USD |   |   | Unemployment Rate  | 7.9% |   | 7.8%  |   | 7.8%  |   |   |
|   | 13:30 |   | USD |   |   | Average Weekly Hours  | 34.4 |   | 34.5  |   | 34.4  |   |   |
|   | 13:30 |   | USD |   |   | Private Nonfarm Payrolls  | 166K |   | 165K  |   | 202K  |   |   |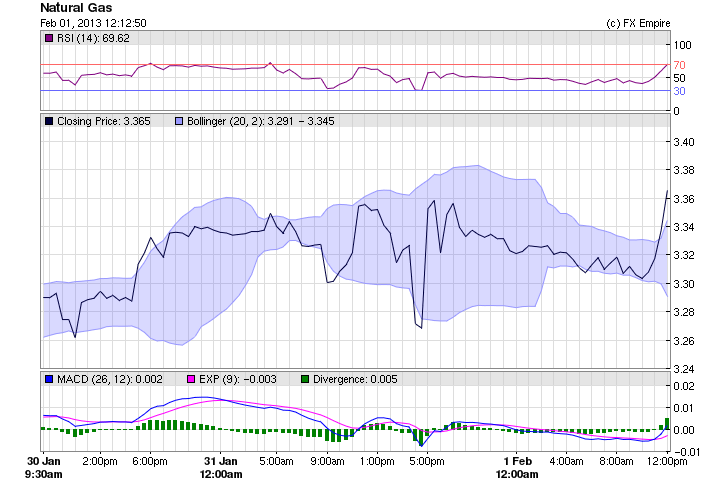 WEEKLY
Natural Gas Weekly Update
Release Schedule: Thursday between 2:00 and 2:30 p.m. (Eastern Time)
Weekly Natural Gas Storage Report
Release Schedule: Thursday at 10:30 (Eastern Time) (schedule)
Upcoming Economic Events that affect the CHF, EUR, GBP and USD
| | | | | | |
| --- | --- | --- | --- | --- | --- |
| Date | Time | Currency | Event | Forecast | Previous |
| Feb. 04 | 09:30 | GBP | |   | 48.7  |
|   | 09:30 | EUR | |   | -7.0  |
|   | 10:00 | EUR | |   | -0.2%  |
|   | 15:00 | USD | | 1.0%  |   |
|   | 15:00 | USD | |   | 109.00  |