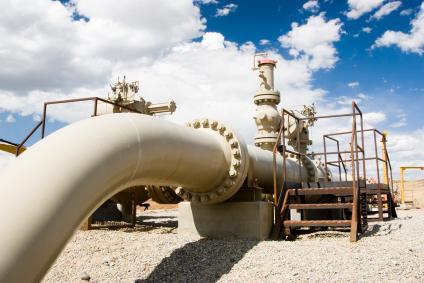 Analysis and Recommendations:
Natural Gas fell to trade at 3.471 dropping 14cents today. US natural gas futures edged lower, which traders blamed on some profit taking after the front month rose to a fresh 2012 high in electronic trade.
 A smaller-than-expected weekly inventory build and some near-term cool weather in consuming regions boosted the contract last week. The front month had gained 6 percent earlier in the week before Friday's dip. But milder weather on tap for later in the month and for at least the start of winter was seen limiting further gains.
 In addition, many traders remain concerned that gas priced well above $3 per million British thermal units will continue to lose market share to coal for power generation.
 FxEmpire provides in-depth analysis for each currency and commodity we review. Fundamental analysis is provided in three components. We provide a detailed monthly analysis and forecast at the beginning of each month. Then we provide more up to the data analysis and information in our weekly reports.
Economic Data October 15, 2012 actual v. forecast
| | | | | | | | | | | |
| --- | --- | --- | --- | --- | --- | --- | --- | --- | --- | --- |
| Date |   | Currency |   |   | Event | Actual |   | Forecast |   | Previous |
| Oct. 15 |   | GBP |   |   | Rightmove House Price Index (MoM)  | 3.5% |   |   |   | -0.6%  |
|   |   | AUD |   |   | Home Loans (MoM)  | 1.8% |   | 1.4%  |   | -0.7%  |
|   |   | CNY |   |   | Chinese CPI (YoY)  | 1.9% |   | 1.9%  |   | 2.0%  |
|   |   | CNY |   |   | Chinese PPI (YoY)  | -3.6% |   | -3.6%  |   | -3.5%  |
|   |   | CNY |   |   | Chinese CPI (MoM)  | 0.3% |   | 0.4%  |   | 0.6%  |
|   |   | JPY |   |   | Industrial Production (MoM)  | -1.6% |   | -1.3%  |   | -1.3%  |
|   |   | TRY |   |   | Turkish Quarterly Unemployment Rate  | 8.40% |   | 8.20%  |   | 8.00%  |
|   |   | CHF |   |   | PPI (MoM)  | 0.3% |   | 0.2%  |   | 0.5%  |
|   |   | PLN |   |   | Polish CPI (YoY)  | 3.8% |   | 3.9%  |   | 3.8%  |
|   |   | USD |   |   | Core Retail Sales (MoM)  | 1.1% |   | 0.6%  |   | 1.0%  |
|   |   | USD |   |   | Retail Sales (MoM)  | 1.1% |   | 0.8%  |   | 1.2%  |
|   |   | USD |   |   | NY Empire State Manufacturing Index  | -6.2 |   | -4.5  |   | -10.4  |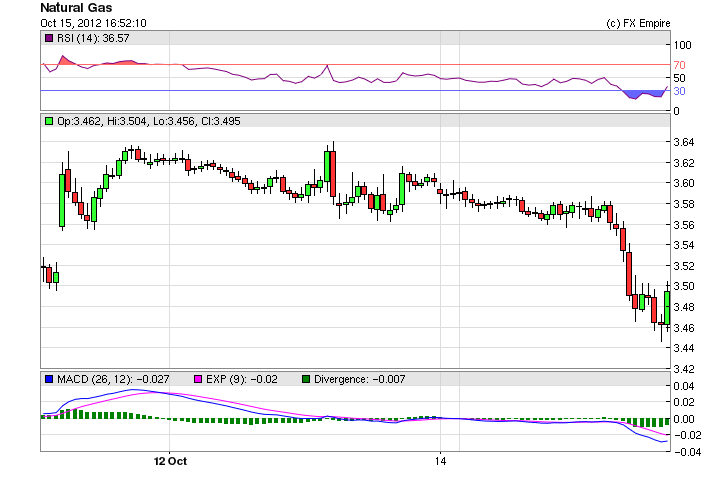 WEEKLY
Upcoming Economic Events that affect the CHF, EUR, GBP and USD
| | | | | | |
| --- | --- | --- | --- | --- | --- |
| Date | Time | Currency | Event | Forecast | Previous |
| Oct. 16 | 09:30 | GBP | | 2.2% | 2.5% |
|   | 09:30 | GBP | | -0.1% | 2.0% |
|   | 09:30 | GBP | | 0.4% | 0.5% |
|   | 09:30 | GBP | | -0.8% | 1.4% |
|   | 10:00 | EUR | | 2.7% | 2.7% |
|   | 10:00 | EUR | | -16.0 | -18.2 |
|   | 10:00 | EUR | |   | 1.5% |
|   | 13:30 | USD | | 0.2% | 0.1% |
|   | 13:30 | USD | | 0.4% | 0.6% |
|   | 13:30 | USD | | 1.8% | 1.7% |
|   | 13:30 | USD | | 2.0% | 1.9% |
|   | 14:00 | USD | |   | 67.0B |
|   | 14:15 | USD | | 0.2% | -1.2% |
| Oct. 17 | 09:30 | GBP | |   | 1.5% |
|   | 09:30 | GBP | |   | -15.0K |
| Oct. 18 | 09:30 | GBP | | 0.4% | -0.2% |
|   | 09:30 | GBP | | 2.1% | 2.7% |
Government Bond Auction
Date Time Country 
Oct 16 08:30 Spain 
Oct 16 09:10 Greece 
Oct 16 09:30 Belgium 
Oct 17 09:10 Sweden 
Oct 17 09:30 Germany 
Oct 17 09:30 Portugal 
Oct 17 10:00 Norway 
Oct 17 14:30 Sweden 
Oct 18 08:30 Spain 
Oct 18 08:50 France 
Oct 18 09:30 UK 
Oct 18 09:50 France 
Oct 18 14:30 Sweden 
Oct 18 15:00 US 
Oct 18 17:00 US