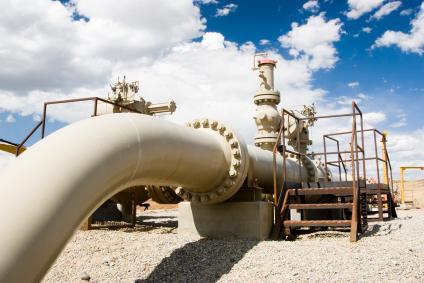 Analysis and Recommendations:
Natural Gas is trading at 3.615 mostly flat today. The commodities markets have been very quiet, with low volume and little news or events. Natural Gas soared last week and profit taking was expected today, but it did not seem to affect the demand. There is no major trigger in the market relating to gas however, some weakness should be noticed due to lower volume at trade while open interests are marginally higher. This also indicates that market is eyeing on some trigger which may probably have negative pressure on gas prices.
FxEmpire provides in-depth analysis for each currency and commodity we review. Fundamental analysis is provided in three components. We provide a detailed monthly analysis and forecast at the beginning of each month. Then we provide more up to the data analysis and information in our weekly reports.
Economic Data October 22, 2012 actual v. forecast
| | | | | | | | | | | |
| --- | --- | --- | --- | --- | --- | --- | --- | --- | --- | --- |
| Date |   | Currency |   |   | Event | Actual |   | Forecast |   | Previous |
| Oct. 22 |   | JPY |   |   | Trade Balance  | -0.98T |   | -0.74T  |   | -0.46T  |
|   |   | JPY |   |   | BoJ Governor Shirakawa Speaks  |   |   |   |   |   |
|   |   | TWD |   |   | Taiwanese Unemployment Rate  | 4.30% |   | 4.30%  |   | 4.29%  |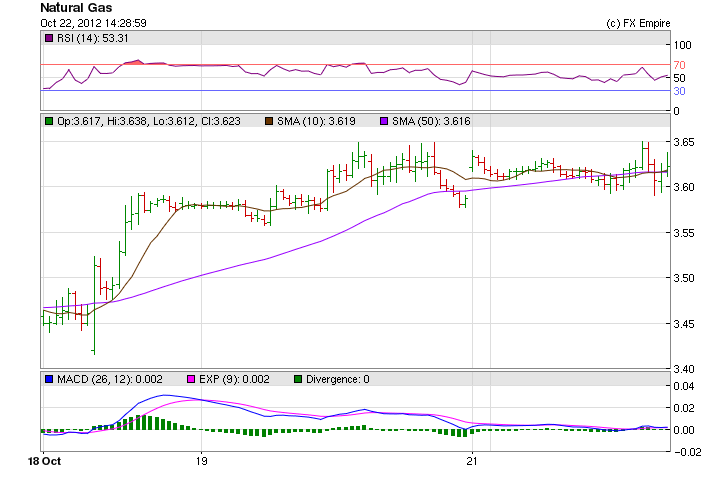 WEEKLY
Upcoming Economic Events that affect the CHF, EUR, GBP and USD
| | | | | | |
| --- | --- | --- | --- | --- | --- |
| Date | Time | Currency | Event | Forecast | Previous |
| Oct. 24  | 07:58 | EUR | | 44.0 | 42.7  |
|   | 08:28 | EUR | | 48.0 | 47.4  |
|   | 09:00 | EUR | | 101.6 | 101.4  |
|   | 09:00 | EUR | | 109.7 | 110.3  |
|   | 09:00 | EUR | | 94.3 | 93.2  |
|   | 11:00 | GBP | |   | -8  |
|   | 15:00 | USD | | 385K | 373K |
| Oct.26  | 07:00 | EUR | | 5.9 | 5.9  |
|   | 08:00 | CHF | | 1.67 | 1.67  |
Government Bond Auction
Date Time Country 
Oct 23 08:30 Spain 
Oct 23 14:30 UK 
Oct 23 17:00 US 
Oct 24 09:10 Sweden 
Oct 24 09:30 Germany 
Oct 24 14:30 Sweden 
Oct 24 15:30 Italy  
Oct 24 16:30 US 
Oct 25 00:30 Japan 
Oct 25 09:10 Sweden 
Oct 25 15:30 Italy  
Oct 25 17:00 US 
Oct 26 09:10 Italy
WEEKLY