Analysis and Recommendations:
Natural Gas recovered some of its loss from yesterday, adding 0.050 to trade at 3.502. On Monday, at the very end of the day, traders jump into the markets and took profits driving natural gas down 4.9% for the day. Today, with little changes gas recovered.
Energy investors are once again attempting to gauge what the most in-demand commodity will be so that they can adjust their positions accordingly. With more and more analysts noting an uptick in queries related to gas companies, many of these investors will be turning to natural gas producers.
Natural gas futures traditionally reach a seasonal low in October, when milder weather reduces demand, before recovering in the winter as heating fuel use peaks.
A US energy analyst told CBC News that Irving Oil Ltd. may be "eyeing the Ontario and Quebec energy markets after receiving approval by US authorities to export natural gas to Canada."
The U.S. Department of Energy has approved Irving Oil Terminals of Portsmouth, New Hampshire,  to ship 58 Bcf of natural gas from the United States to any Canadian entry point.
Supporters of liquefied natural gas (LNG) will launch the first major campaign to push lawmakers to allow the sale of more U.S. gas abroad, as the industry push for exports intensifies.
According to Reuters, the effort by the Centre for Liquefied Natural Gas will include a new website aimed at policymakers and the public, backing the case that selling the nation's surplus natural gas to foreign countries will yield significant economic benefits and not lead to a dramatic increase in prices.
Asia should set up a regional spot market for natural gas trading to reduce high acquisition costs, the International Energy Agency (IEA) chief has stated.
FxEmpire provides in-depth analysis for each currency and commodity we review. Fundamental analysis is provided in three components. We provide a detailed monthly analysis and forecast at the beginning of each month. Then we provide more up to the data analysis and information in our weekly reports.
Economic Data October 23, 2012 actual v. forecast
| | | | | | | | | | | |
| --- | --- | --- | --- | --- | --- | --- | --- | --- | --- | --- |
| Date |   | Currency |   |   | Event | Actual |   | Forecast |   | Previous |
| Oct. 23 |   | PLN |   |   | Polish Unemployment Rate  | 12.40% |   | 12.50% |   | 12.40%  |
|   |   | GBP |   |   | BBA Mortgage Approvals  | 31.2K |   | 30.9K |   | 30.7K  |
|   |   | CAD |   |   | Core Retail Sales (MoM)  | 0.4% |   | 0.2% |   | 0.5%  |
|   |   | CAD |   |   | Retail Sales (MoM)  | 0.3% |   | 0.4% |   | 0.7%  |
|   |   | CAD |   |   | Interest Rate Decision  | 1.00% |   | 1.00% |   | 1.00%  |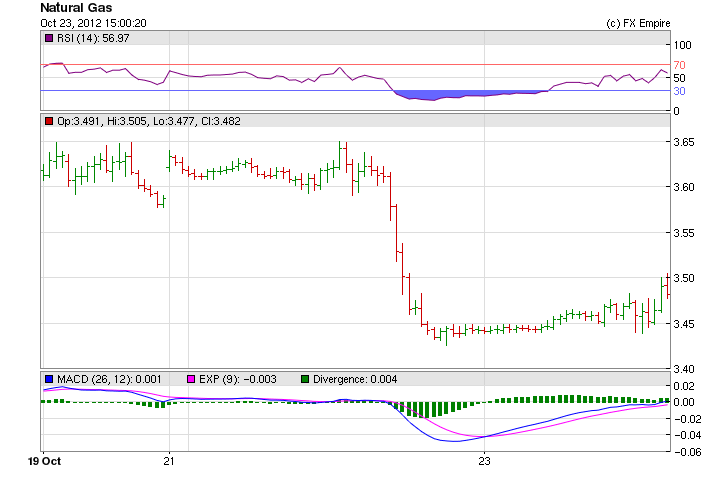 WEEKLY
Upcoming Economic Events that affect the CHF, EUR, GBP and USD
| | | | | | |
| --- | --- | --- | --- | --- | --- |
| Date | Time | Currency | Event | Forecast | Previous |
| Oct. 24  | 07:58 | EUR | | 44.0 | 42.7  |
|   | 08:28 | EUR | | 48.0 | 47.4  |
|   | 09:00 | EUR | | 101.6 | 101.4  |
|   | 09:00 | EUR | | 109.7 | 110.3  |
|   | 09:00 | EUR | | 94.3 | 93.2  |
|   | 11:00 | GBP | |   | -8  |
|   | 15:00 | USD | | 385K | 373K |
| Oct.26  | 07:00 | EUR | | 5.9 | 5.9  |
|   | 08:00 | CHF | | 1.67 | 1.67  |
Government Bond Auction
Date Time Country 
Oct 24 09:10 Sweden 
Oct 24 09:30 Germany 
Oct 24 14:30 Sweden 
Oct 24 15:30 Italy  
Oct 24 16:30 US 
Oct 25 00:30 Japan 
Oct 25 09:10 Sweden 
Oct 25 15:30 Italy  
Oct 25 17:00 US 
Oct 26 09:10 Italy